Just Released: Cablefax 100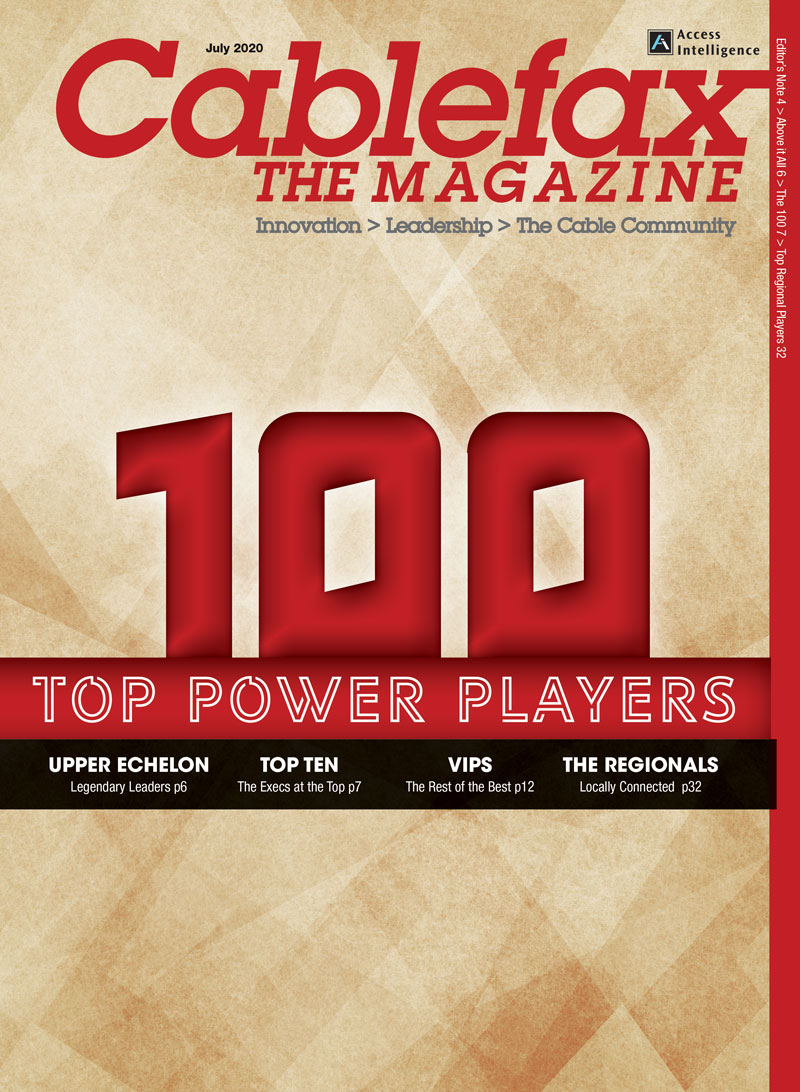 Congratulations to the Cablefax 100!
It's here! This year's magazine salutes the industry's top power players and game changers whose leadership continues to take the business to new heights. You'll find profiles of the most influential executives, their 2020 rankings and their thoughtful, and often humorous, answers to our answers to our Cablefax 100 questionnaire.
This magazine features the annual 100 as well as the top regional players and those executives who are above it all.
Read the digital issue here. And find full Q&As and shareable links for profiles here.