Jon Hamm's 'Mad Men' Season 7 Interview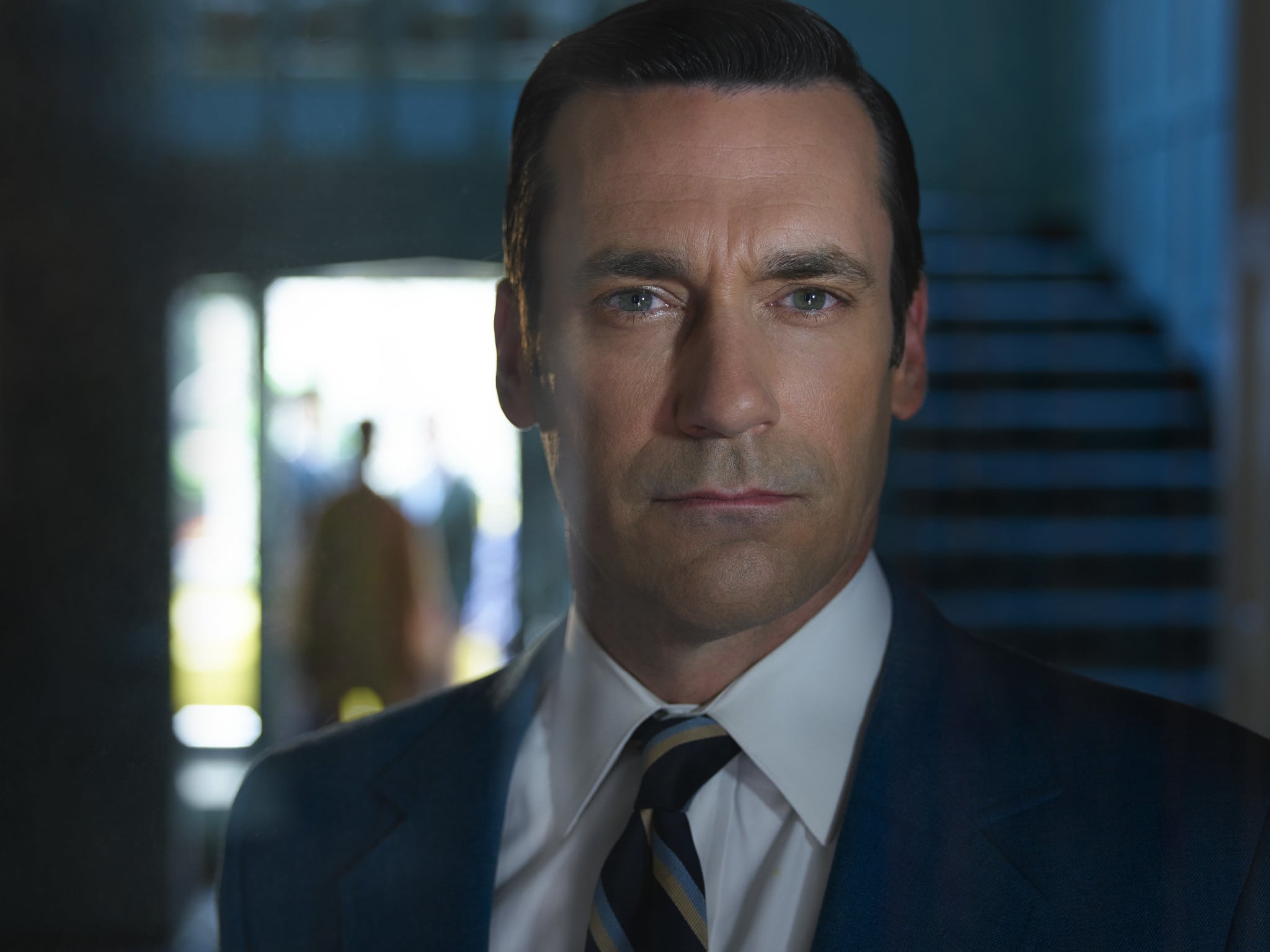 Alas, the end of "Mad Men" is nigh. After a run of seven seasons, the network-defining series has begun to air its final episodes Sunday nights on AMC. During a press day in New York last month, a group of reporters caught up with Jon Hamm to discuss insights into playing the character of Don Draper. Here is part 1 of that interview. More to come next week on Cablefax.com.
At the end of last season, Don has fought so hard to put his life back together and get back to work, and then has that triumph at the end with Bert Cooper. What was that moment about for Don?
Season 7 "A," when last we met, Don had lost his last touchstone—and his most important touchstone—to reality, really, which was his job. He was on that dreaded phrase, "six month leave," which, I think, he could read between the lines and understood that without any significant work for him he wasn't coming back. He was still getting paid, he was still doing his job—he was still good at his job, but he was rapidly losing his influence, and his relevance. You can't not be there and still be a force. And I think when he comes back, and is sitting around the office all day, and realizes that no one missed him, that's a pretty terrible feeling to have. Especially when someone like Peggy says it: "I can't say we missed you." And there's a lot of f*ck you to that, but there's some real truth to what she was saying. "I'm good… I'm on the way up."
I think it was very, very difficult for Don to get through that, and then losing Bert not only affected the power dynamic in the office, but again, was one in a series of losses in his life of people who believed in him—at every stage. Bert was very challenging to Don, would constantly call him out on his behavior. But more often than not, would express belief in Don, and oftentimes when other people wouldn't. You can look at his reaction time to the news when Campbell tries to out him… and other times in the history of the show and their relationship together. Losing that was another blow… this person who is now rudderless, in a way that he really hasn't been before—especially in the office.
This is sort of looking back for you at this point, but is there a way that you were able to say goodbye to the character?
It's a loss. You go through the five steps of grief. Whoever invented those and put names on them is a genius. It's so true… That's kind of how it was for me. There was a process and we all kind of did our own thing. Between then and now people have done movies and plays… but it's kind of a nice revisiting with a little time under your belt… and not so recently processed… Saying goodbye was a real thing. You walk into a set that I've walked into for years… and then the whole office is gone. Those are definitely little reminders that everything ends.
We've seen Don repeat a lot of bad habits throughout the course of the show. In terms of him as a character, do you think he wrestles with the notion of change? Has he been able to?

I think anyone who adopts another persona in a complete way is pretty obsessed with the idea of change. It's about how you go about it: do you want to do the work or not. I think Don recognizes his struggle with alcohol, his struggle with relationships, his struggle with authority, his struggles with a lot of things—and sometimes wants to change, but it doesn't really work. Because the works sucks. It hurts. And dredges up a lot of sh*t that you don't want to deal with. It's hard, and it has to be uncomfortable, and you have to be vulnerable—all of those things. And it's so much easier to tell someone to go fuck themselves and walk out of the room and slam the door, and see what happens. Or drink it away. Or have sex with a cocktail waitress—whatever it is. Those aren't healthy. And I've said this about Don before: Don's life is built on a very busted foundation. The house keeps falling over, and he keeps trying to build the house back.
More from this interview with Jon Hamm next week on Cablefax.com.