John Hendricks and the Power of Discovery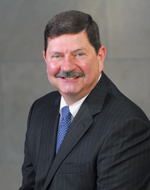 Larry Satkowiak
The power of the television documentary first hit me in 1980 with Carl Sagan's Cosmos on PBS. I was hooked on the many PBS science programs shown at the time and still have the accompanying books on my shelf. In the early 1980s, John Hendricks had seen these same programs and thought that cable could become the platform for similar programming based on science, nature, and history – he called it the Discovery Channel. However, the 30-year-old entrepreneur had his doubts. Would someone else with deep pockets have the same idea? Would a sufficient number of people watch his programming and make it work? Today, it is hard to believe that Discovery came close to bankruptcy in its early days. The fact that Discovery persevered to become the powerhouse it is today, is a tribute to a small group of investors and an entrepreneur who put everything on the line with his unrelenting passion for the vision.
In 1982, Hendricks started work on a business plan and estimated that it would take $25 million to launch the new network. He found some early investors and devoted his life to building Discovery. The 1984 Cable Act had changed the landscape for his undertaking. He only had a staff of four or five people by December, 1984. His first big fixed expense was getting on the Westinghouse transponder for $337,000 per month. Hendricks found his content through the BBC where he was the first person to negotiate cable rights for the documentaries he needed. He estimated that he needed $5 million just to launch the network, which would give him five months of operating capital – he still had not raised the $25 million he needed in the original business plan. He had about $30,000 in savings and took out a $100,000 second mortgage on his house. Discovery launched on June 17, 1985 to an estimated 156,000 subscribers.
This new venture received early support from a few cable companies including Storer Communications and ATC, but Hendricks had difficulty navigating the waters at TCI. There were a number of new networks entering the industry at that time and everyone was trying to get cable carriage. The company was burning through cash at an alarming rate and they needed to find some additional financing …fast. They got some relief when they arranged a deal with the Chronicle Publishing Company in early 1986. Hendricks informed his creditors to expect payment within the next couple of weeks. Then disaster hit – the Chronicle's board rejected the deal and Hendricks found himself only a few weeks from bankruptcy.
Discovery's employees promised Hendricks they were with him to the end. He started making some calls and one of his investors suggested he contact John Malone. Since he did not know Malone, he found someone who could make the connection for him. In his introduction to Malone, he said that Discovery would go under if it did not receive some financing. According to Hendricks, Malone said, "We cannot let anything happen to Discovery. This is what cable is all about." Malone asked John Sie, who was one of his senior executives, to fly out and meet Hendricks. On a simple letter agreement, Malone authorized an immediate payment of $500,000. Hendricks next approached Bob Miron of Advance/Newhouse and Miron did the math on a napkin and said he was "in." Then, Cox and United Cable provided additional financing …Discovery had raised the needed funds.
Today, Discovery is the #1 nonfiction media company in the world. They reach more than 2 billion customers in 220 countries with Discovery Channel, TLC, OWN, the Science Channel and much more. Hendricks is a classic cable entrepreneur who risked everything on his vision and changed the world. We often forget that cable was the original disruptive technology to television and that 30-something entrepreneurs with an innovative idea are a long and established tradition in the United States. Is it possible that "Through the Wormhole" on the Science Channel will ignite the imagination of a young person today? I would bet on it.
(Larry Satkowiak is president and CEO of The Cable Center, the nonprofit educational arm of the cable industry. The Center preserves cable's enduring contributions to society, strengthens relationships between cable and academia and unites the industry around the advancement of exceptional customer service. www.cablecenter.org)