Ja Rule on MTV Reality Show 'Follow The Rules'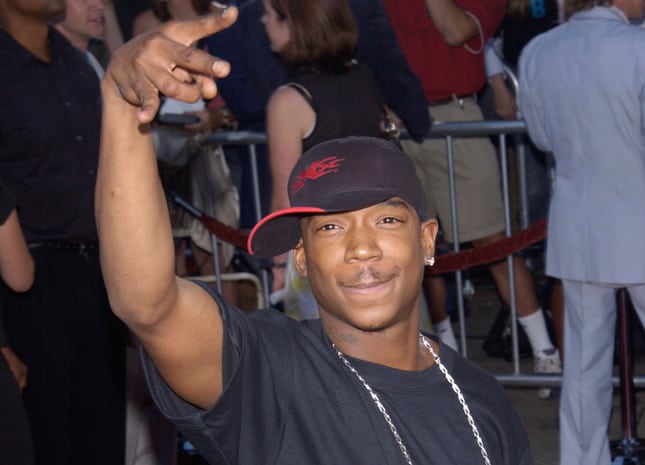 Hip hop pioneer Ja Rule will show a softer side when his new MTV reality show "Follow The Rules" debuts on MTV in October. The family-centric show, which counts Queen Latifah as an executive producer, centers on life under one roof with Rule, his wife Aisha, their three children, and his mother and mother-in-law. CFAX caught up at TCA with the purveyor of such hits as Between Me and You, and Ain't It Funny to talk television and more:
CFAX: You were initially skeptical about doing a reality show. What changed your mind?
Ja Rule: I happen to think reality TV is the new sitcom. I watch sitcoms, and they're quite boring compared to reality shows. I think the realness of the family is what's going to sell the show; I think people are going to enjoy that.
CFAX: What's surprised you the most about filming the show?
Ja Rule: it wasn't as grueling as I thought it would be. We really enjoy the people we work with. We have a great team of people and they became a like family. And I'm really inviting like that. The first day of shooting I made us all come in and pray as a family. I'm talking from the family to all the set people, get everyone on the same page.
CFAX: The new show is all about family time. How much do your children know about the parts of your history that were not so family-oriented?
Ja Rule: Not too much. They were pretty young. My daughter, she's only 19 and she's the oldest. So she's seen a little bit, but not much. The boys didn't really see much. They don't know too much about daddy's wild lifestyle except when they hear about it from old stories. Other than that, they really don't understand. They think, 'Dad's boring he's always in the house.' A lot of things have changed for me in my life. I grew up a lot and I'm grateful for that.
CFAX: Why is MTV the natural network for Follow The Rules?
Ja Rule: I'm all about greatness, doing it at the highest level. So with my music career the ultimate crème to la crème was to be on Def Jam. And for television, if you're going to have a show of this magnitude there's no bigger form than MTV for what we're doing.