International Women's Day: Looking Back at 2018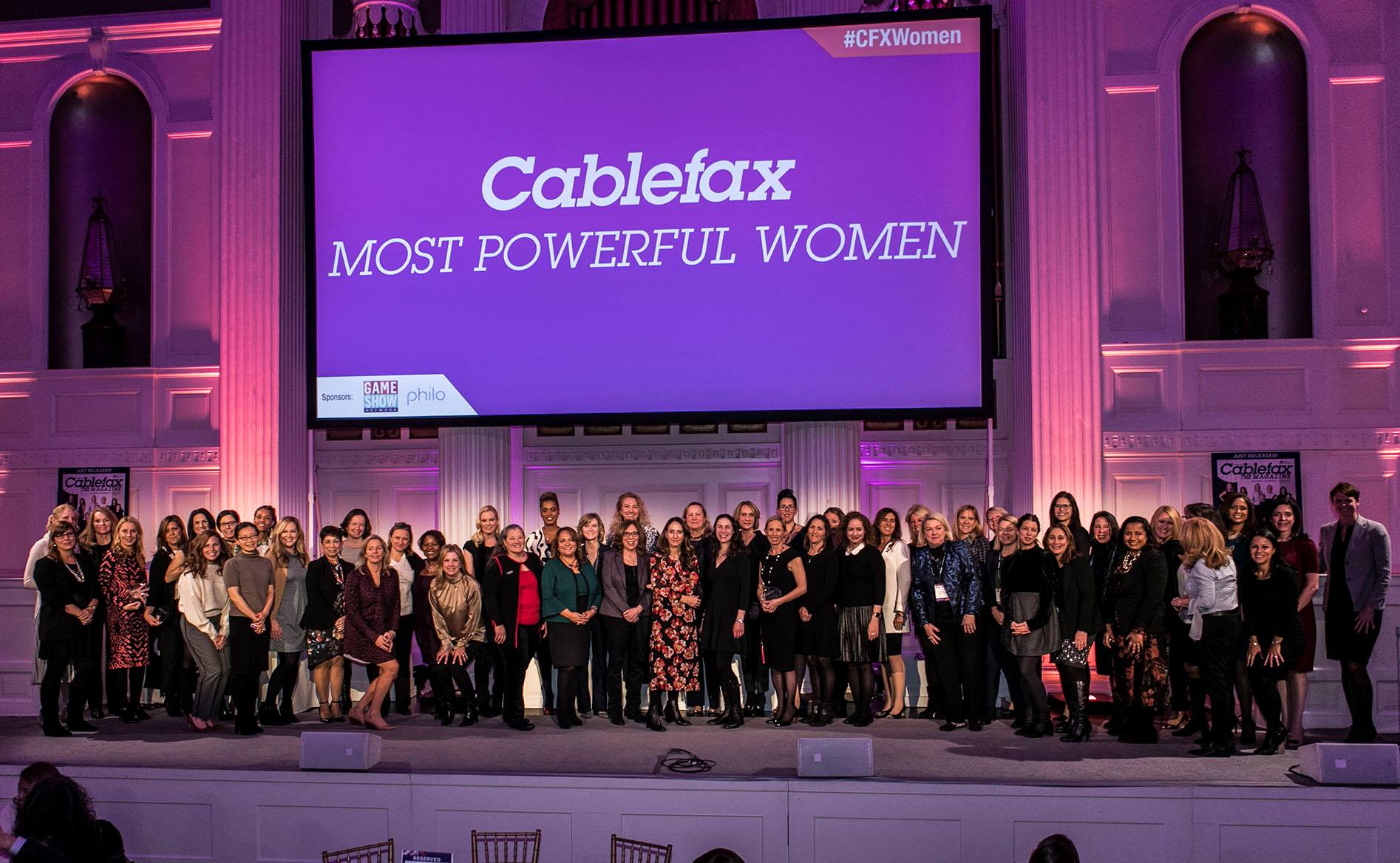 In honor of International Women's Day, we looked back at what Cablefax's 2018 Most Powerful Women had to say about the #MeToo Movement, the workplace, steps forward for women and women who inspire them.
In the past years, women have made so many steps forward in the industry it's hard to keep track. Here are some highlights that our honorees shared with us in our annual Most Powerful Women issue.
"Women are increasingly penetrating all levels of leadership, from supervisory roles to the executive ranks, in the media industry and beyond. It's refreshing when you can look across the table, or into an audience, and see women represented as the norm and not the exception. I have the honor and privilege to work with women at all levels at Charter, both on my team and throughout the company," said Kathleen "Kip" Mayo, evp, customer operations, Charter.
"Women now more than ever are shaping the cultural conversation. The industry is taking the necessary steps to drive vital change in accurately portraying women and girls as the trailblazing and impactful people that they always have been, but there is still a lot more work to do. Organizations like The Female Quotient and campaigns like #SeeHer are shining a spotlight on women and their potential in important ways," explained Sarah Levy, COO, Global Operations, Viacom.
"Because the cable industry allows WICT and NAMIC to measure diversity within its workforces, we are truly a groundbreaking industry. Through our most recent survey, we know that women at top levels of leadership in companies is higher than ever before, reaching 38%," said Maria Brennan, WICT's president and CEO. "If our industry can raise the percentages at the same rate of growth, women may see parity with men within the next four PAR Surveys. How cool is that?!"
The #MeToo Movement continues to be top of mind for many, with some of the Most Powerful honorees thinking about how to make sure its momentum continues.
"The Me Too Movement has been an encouraging signal and stimulus for women to more openly surface harassment hardships and experiences. We just need to continue to double-down—fostering openness, transparency, and appropriate limits of authority and dominance in in our organizations for all," said Kristine Faulkner, svp, Cox Homelife. "There is a notion that men can feel 'under attack' given the force of these movements. We must readily target offenders, yet not paint a broad brush or presume generalities. We don't want to stymie men's willingness to be advocates, mentors and sponsors of talent in their organizations. We want their investment in people to continue—especially to advance toward more diverse representation and inclusion in the workplace."
"I'm proud of the industry's immediate and quick response to the #MeToo movement with crystal clear intolerance," said Alana Davis, head of communications for Philo. "As I watch my daughter and her friends grow into young women with strength and confidence, I hope this movement will continue to evolve and more women have the courage, confidence and truth to speak up and with an infrastructure in place to support them."
"It was well beyond the time for women to speak up. It needed to happen. That being said, we all need to make a conscious effort to ensure women are not left out of business meetings, business travel and other professional opportunities. Men and women are able to work together professionally and intelligently," explained Kathy Zachem, EVP, Regulatory & State, Legislative Affairs, Comcast Corp. "And women make huge, valuable contributions to the workplace. It's our job to make sure those contributions and opportunities never cease."
For NBCUniversal's Direct-to-Consumer and Digital Enterprises chairman Bonnie Hammer, newly-minted Oscar winner Lady Gaga is a role model. "[She's] reinvented herself yet again… this time as a full-fledged movie star. And throughout her impressive career, she's made it a priority to give back with her Born This Way Foundation," Hammer explained.
And how can we talk about International Women's Day without mentioning the notorious RBG? The Supreme Court Justice found herself as the subject of not one, but two, films this past year, and our Most Powerful women were paying attention.
"I must mention Ruth Bader Ginsburg as a woman who has done so much in her career to further women's rights. She has been a trailblazer, but always patient and deliberate in fostering change one case at a time when she was a lawyer. I admire her tenacity, her intellect, and her quiet strength. She has always focused on human rights and equality, never wanting any credit for her efforts," said Louise Sams, evp and general counsel, Turner.
Christine Driessen, ESPN's recently retired evp and CFO, concurred. "Having served for over 25 years on the Supreme Court, Justice Ginsburg continues to courageously speak out and advocate for gender equality and women's rights. I love that Justice Ginsburg has legendary workouts and keeps fit. Ruth Bader Ginsburg is an inspiration to so many women of all ages!"
And of course, we can't recognize powerful women without recognizing our moms.
"As cliché as it sounds, I have to say my mother. An immigrant who came to this country in her teenage years, she sacrificed so much so that I could have a great education and she supported my every move over the years," said Lisa Gonzalez Anselmo, Altice USA's svp of communications. "Whenever I hit a rough patch or have a bad day at home or at work, I think about the struggles she went through at my age and it inspires me to keep on going!"
"I have admiration (and adoration) for my mother. And, yes, I know that seems predictable. However, my mom is recently widowed (after nearly 50 years of marriage) and has suffered some serious health challenges yet she remains positive, upbeat and spirited. I am often envious of her optimism, her gracious spirit and her ability to remain bright.  I hope she has passed those genes along to me," said Lisa Williams-Fauntroy, svp, business & legal affairs, Discovery.