'Impulse': A Survivor's Sci-Fi Tale…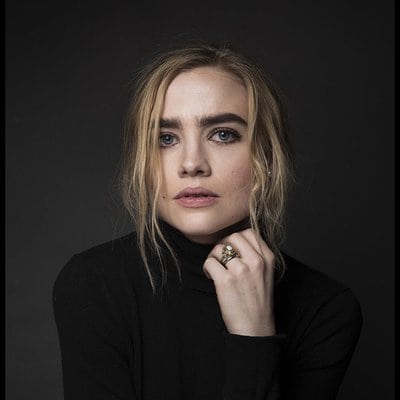 It's clear that the movement that spurred the #MeToo and #TimesUp hashtags shows no signs of letting up. And as this important conversation continues into 2018, YouTube Red 's sci-fi thriller series "Impulse" will no doubt help keep that conversation going when it premieres this summer.
The series, starring Maddie Hasson as a 16-year-old girl who discovers she can teleport, finds its way into this high-concept premise through perhaps one of the most disturbing scenes of attempted date rape ever filmed. With no other way to escape her rapist, Hasson's character Henrietta's flight-or-fight response triggers her teleportation powers—and the rest of the series stems from that inciting incident in the first episode. Of course, the series itself expands into myriad other issues, including trust, abandonment and the tension between Henrietta and her struggling mother, played by Missi Pyle.
"This is one particular story about a young girl who has been assaulted and how her teleportation has been linked to that—but it's so much more than that," Hasson says. "Each character in this show has a full arc, which is so great about the way that [showrunner] Lauren [ LeFranc] writes. I think she's absolutely a genius… It's such a full and well created and intricate world. It's not just a teenage show. It's a show for everyone."
Executive producer Doug Liman, who directed the 2008 movie "Jumper" that lives in the same universe as Impulse, said LeFranc has brought an auteur's sensibility to the entire series: "Whatever ideas I have, they come out the other side better—like way better," he says.
For her part, Pyle says she's proud that 70% of the episodes' directors are female. "With what's going on in the world with #metoo, and that this starts off with an assault, this is unbelievably timely," she says.
It's also a rare dramatic role for Pyle, most known for her memorable comedic work. The truth is that both Hasson and Pyle shine as actors in Impulse, which feels like the perfect mix of an indie drama with a gritty, sci-fi thriller. Definitely worth a look. – Michael Grebb