ICYMI – HBO's 'Girls' GIFS on Tumblr Get a Revamp for Season 3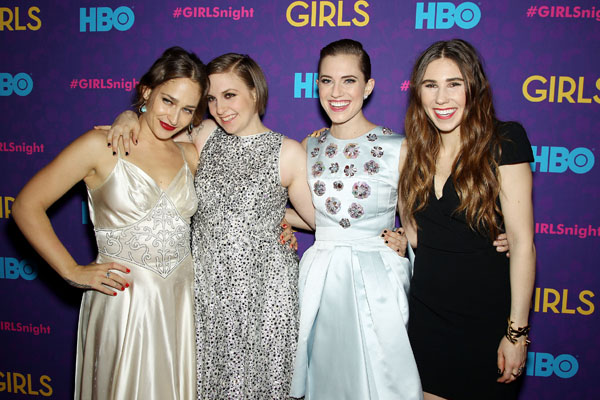 HBO's "Girls" celebrated its season three premiere Mon in NYC

—
Similar to Instagram and SnapChat, Tumblr is a social platform gaining major momentum in the social TV space—and HBO is one network taking full advantage of the GIF-heavy platform. Game of Thrones, True Blood, Veep, Eastbound and Down and Banshee on Cinemax all have their own Tumblrs. And on Monday, in conjunction with the series' season three premiere in New York City, the Girls Tumblr got a revamp.
HBO doesn't reveal follower counts for Tumblr, but it sees Girls as a natural fit for reaching creative, younger-skewing, mostly female, urbanites on Tumblr, said a spokesperson. Formerly
http://whatshouldwecallgirls.tumblr.com
, the site has become
girlshbo.tumblr.com
, with the goal of elevating Girls GIFS across the social space. To highten and legitimize the network's presence on the site, HBO partnered with popular Tumblr artists, including Mr. Gif, Sirin Thada, Nina Cosford of Girls Illustrated and Extra Crispy, to launch the net's new GIF-athon. Soon, some of the GIF art will double as sneak-peeks of some of the action in season three. Perhaps a fun new way to tease content to fans? It sure beats show promos.
Also on the night of the premiere, HBO hosted "Girls Night Out" screenings—in partnership with Tumblr, Shecky's, Georgetown Cupcake and Comcast/Xfinity—in several cities throughout the country, including Atlanta, Austin, Boston, Chicago, Dallas, Philadelphia, San Francisco and Washington, D.C. Crowds gathered to watch a live feed of the cast on the NYC red carpet, accompanied by taped messages from creator Lena Dunham personalized for each city. This Thursday, HBO is teaming up with Tumblr for a launch party of the site where influential members of the social network's community will view the season's first two episodes.
As for the show's HQ, the NYC premiere featured a replica of a subway car (which guests filtered in and out of, snapping and posting selfies all the while), tea leaf readings, manicures, subway tile art and more. Check out
CableFAX.com
for the visual highlights.