Hulu Inks AMCN Streaming Deal, Snags Rights to 'Seinfeld'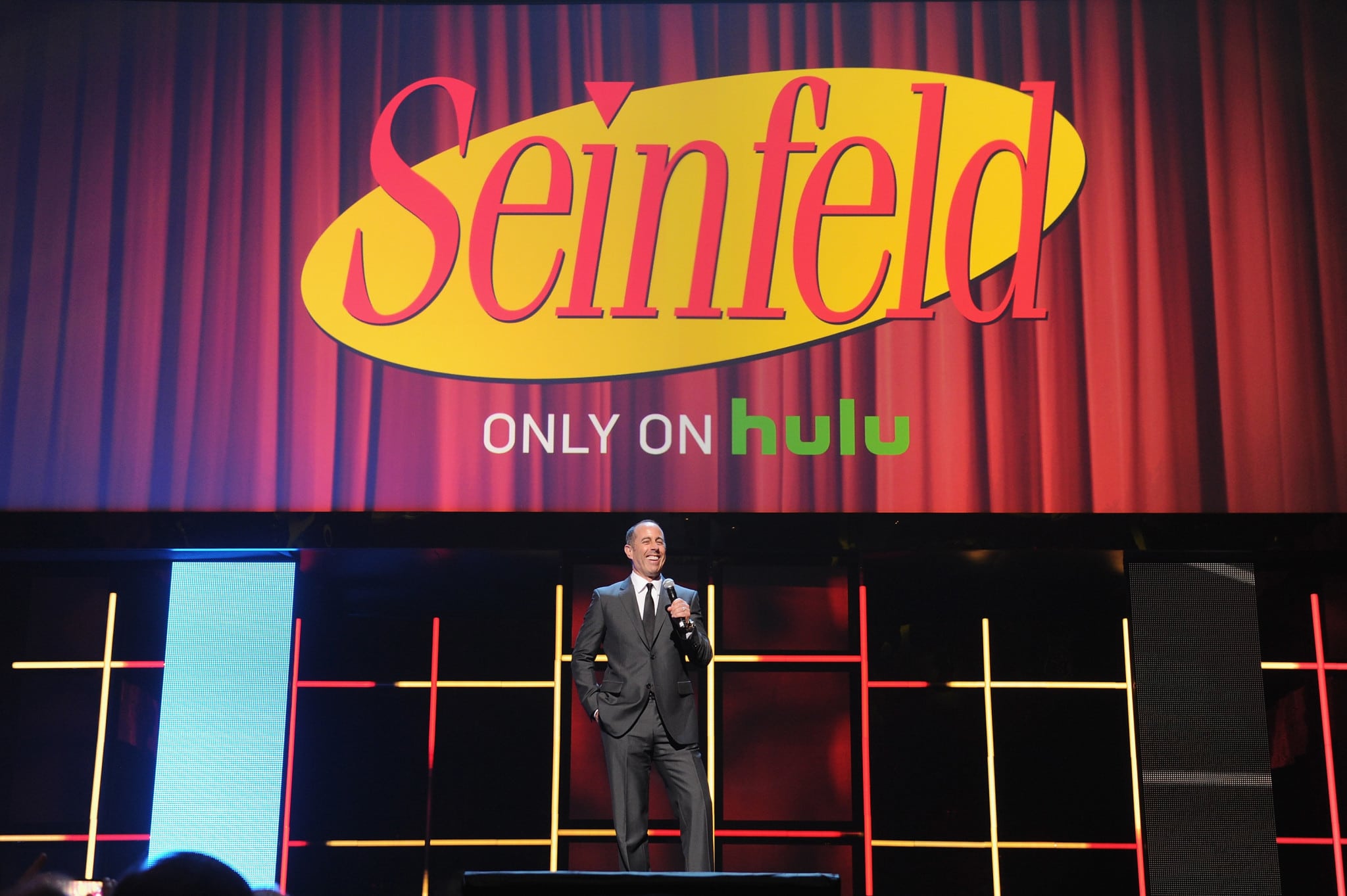 In terms of cutting deals with both distribution and programming partners in the industry, Hulu's on a roll. Last week it announced a new content deal with Turner, and earlier this week we learned that Cablevision will be the first MSO to distribute Hulu to its subscribers. Hulu announced yet another content deal Wednesday at its NYC upfront, this time with AMC Networks to gain exclusive SVOD rights to new and upcoming series from AMC, IFC, BBC America, Sundance TV and WE tv.
"The marketplace is exploding," said CEO Mike Hopkins at the event. "It feels like every week I read about the launch a new streaming service." But "competition leads to greater innovation," better content and greater choice for consumers, he said.
More than 60% of Hulu subs no longer watch Hulu on their computers, Hopkins noted, which means that at home it's increasingly "the big screen in the living room." 2015 is "the year Hulu will break out," he predicted, thanks to significant investments in technology, entertainment and marketing. In a year, its subscriber base has grown to nearly nine million, representing 50% growth. And in the first 90 days of 2015, total streams increased by 77%. On average, Hulu subs are watching 30% more content that the year prior.
Head of ad sales Peter Naylor pitched Hulu not as a platform, but as TV itself with a unique ad model—young viewership, lighter commercial ad load, better viewability, local targeting capabilities and the addition of programmatic capabilities to its ad arsenal in the next few years. Rather than dealing with C3 or C7 ratings, at Hulu it's "always C Right Now," he said. Naylor said the company's launching Hulu Insights, which provides "the latest marketplace intelligence about video," and opportunities for CICs, or custom integrated commercials.
On the content front, SVOD rights to the AMCN library is significant, considering the anticipation of future AMCN companion shows like "Fear of the Walking Dead." "Our competitors will have some of their libraries, but we will have their future," said svp, head of content Craig Erwich. Another big programming announcement: Hulu will stream all nine seasons of "Seinfeld" starting in June. Upcoming Hulu originals include a time-travel thriller "11/22/63" from J.J. Abrams starring James Franco and based on a novel by Stephen King (2016 premiere); "Difficult People," (summer 2015) a comedy executive produced by Amy Poehler with Julie Klausner and Billy Eichner; and director Jason Reitman's "Casual," about a dysfunctional family and modern dating life, premiering in 2015.