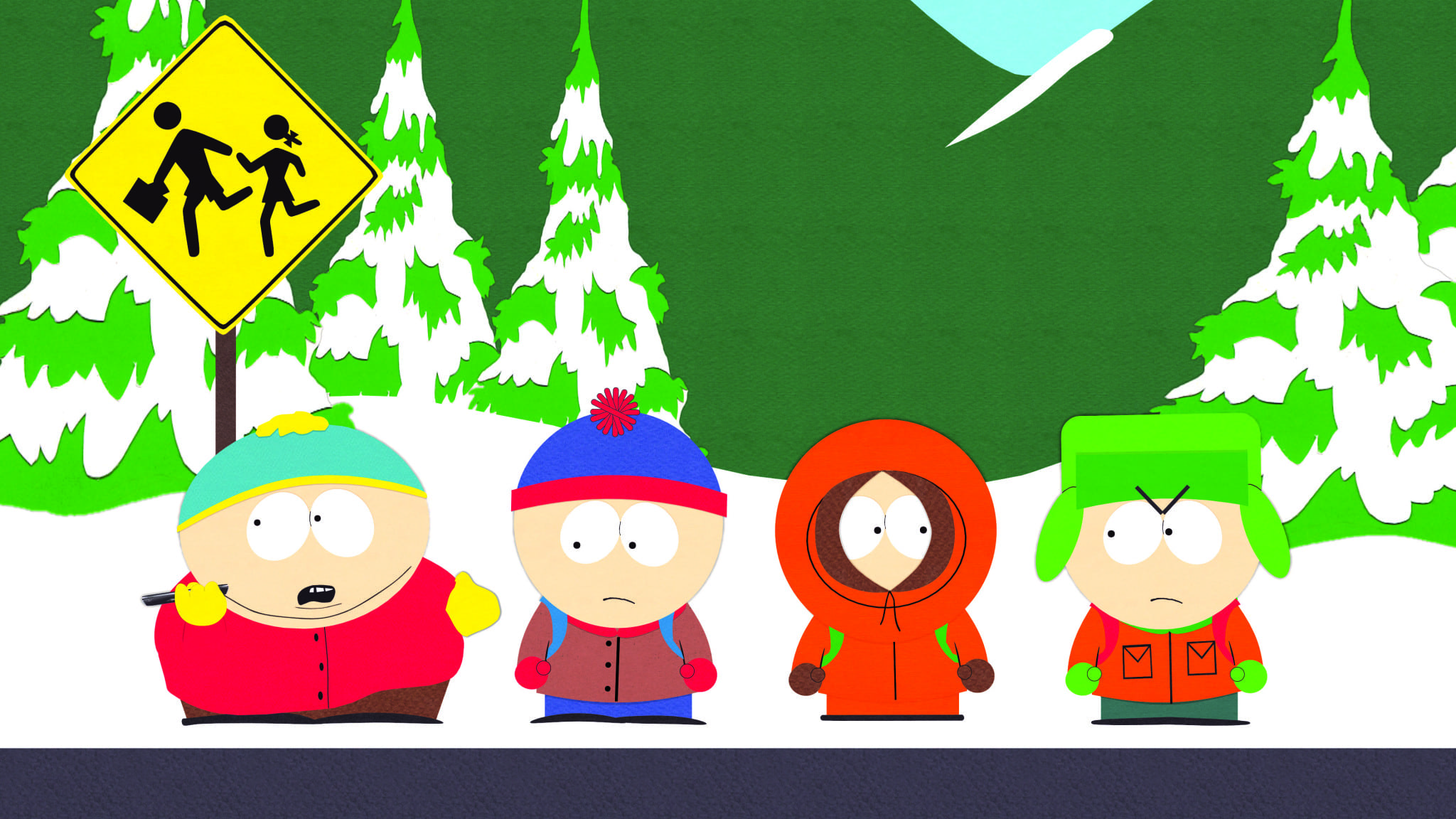 Those old media-new media divisions continue to blur, with Hulu's exclusive, multi-year licensing deal with South Park Digital Studios to bring Comedy Central's popular "South Park" franchise to the online service.
Here are the details: Fans will get next-day access to new episodes on Hulu and Hulu Plus starting with season 18. SouthPark.cc.com will continue to have all seasons of South Park until the beginning of season 18, at which point both Hulu and SouthPark.cc.com will provide a revolving selection of free episodes. Hulu will power the video and advertising experience on SouthPark.cc.com.
Over the weekend, Hulu treated critics to a surprise panel featuring "South Park" co-creators Trey Parker and Matt Stone, who said they looked at Hulu's video player with "jealousy" because it worked so much better than the one at SouthParkcc.com.
"We were first trying to figure out how we can rip off their player," joked Parker. "How we can just steal their technology. And then we realized we couldn't, so we'd better just do it the old way." Added Stone. "We said, 'Why can't we do it like Hulu? You know, they seemed to just knock it out of the park."
One interesting tidbit: "The Spirit of Christmas," that famous first South Park-themed short film that Stone and Parker made as U. of CO students actually went viral in 1992 the only way something could have done that back then… through VHS. "You know, it was just like it spread super fast and super crazy, just people copying VHS to VHS," said Parker, adding "it certainly would be a lot easier and quicker today."
Of course, there's a lot more competition these days too.
In other Hulu happenings, the service highlighted several shows for critics, including "The Hotwives of Orlando" (premieres July 15), a satire of Bravo's "Real Housewives" franchise; "Quick Draw" (S2 premieres Aug 7), a goofy comedy set in the Old West; "East Los High" (S2 premieres July 9), a telenovela-style drama about the twists and turns of high-school relationships.
Hotwives producer Paul Scheer said the show was pitched to some linear nets, but Hulu "let the creators do the show they wanted to do, with literally zero interference." Quick Draw, meanwhile, relies much on improv even though the writers create scripts that the actors never see—just to map out the scenes. "When you watch the show, I don't think you'd ever dream that the show is improvised," said producer Nancy Hower.
And East Los High creator Carlos Portugal said the soapy nature of the show still allows him to play with ambiguous characters. "It's very easy for us as human beings to judge each other," he said. "We explore the fact that not everyone is as simple or one-dimensional as you think of at first."