Honoring America's Underground Heroes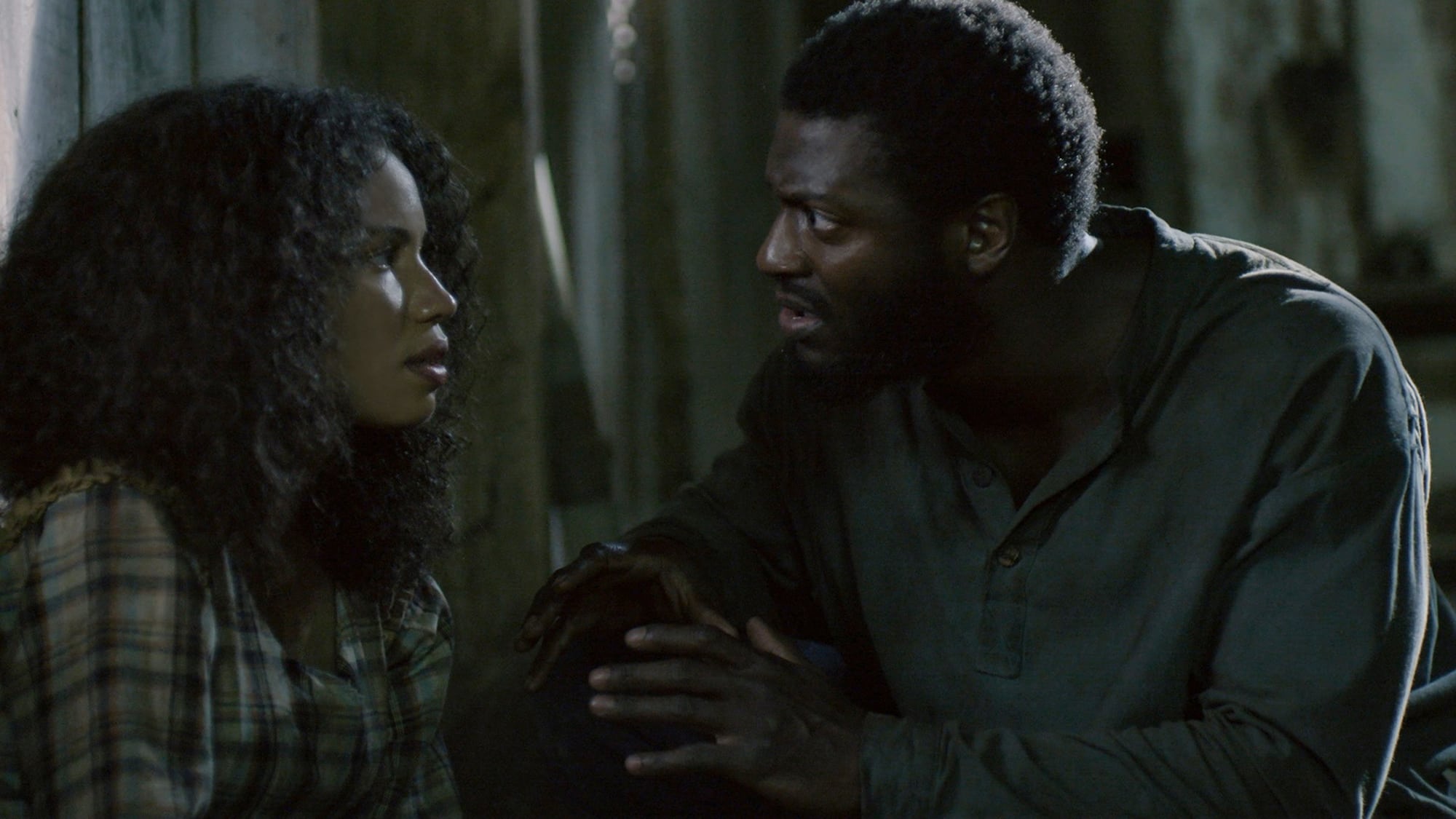 The cast and crew of WGN America's new series "Underground" want to get one thing clear: this is not meant to be a history lesson. While the series is historically factual and not learning something after tuning into the first episode is nearly impossible, this is not your typical foray into 1857 America, focusing on the sad tragedies of the time. Instead, it shines a light on the heroes, the American revolutionaries who risked their lives running for freedom on the Underground Railroad.
This is a story not frequently told, with TV shows, documentaries and movies often painting slaves purely as victims. Director and executive producer Anthony Hemingway said that's what makes Underground special—"We weren't trying to re-enact all the tragedy, even though it's there and it's clearly a part of the world and the story you can't get away from, but our focus was definitely about highlighting them as revolutionaries."
Aldis Hodge portrays one of these revolutionaries with his character Noah in the series, whose executive producers include John Legend. Not only does Hodge admire his character's courage and moral compass, but he found the script to be a refreshing departure from the usual victimization of slaves in film and TV. "This is the first time I saw the strength of black culture back in that day, we're heroes. I respect that, so obviously there's going to be some young kid who sees it and is like, 'wow, we were that strong? We had the fortitude to sit here and try to run 600 miles to freedom even though we didn't know where we were going?'"
Helping keep the authentic air was the crew being able to film at LSU's Rural Life Museum in Baton Rouge—the first crew ever allowed to use it for that purpose. They filmed in real slave barracks preserved through history, which Hemingway said was extremely beneficial to everyone involved. "For the cast it really put them back in that time, it was the real deal. You walk in, and you see the writing on the wall. And if you allow yourself to escape into that and let those grounds speak to you, it really elevates the entire project."
Alano Miller, the actor behind character Cato, said the script had an energy infused in it he hadn't seen in previous slavery-centered dramas. With the music, the pace, the grit of the story, it naturally elicits controversial feelings from viewers, and that's ok. He said that "nails on the chalkboard" response is what the series should be after—it shouldn't be comfortable.
You probably won't turn off the first ep and become a walking-history book of facts about 1857. The show is meant to be an inspiring thriller—to keep you on your toes, while highlighting a frequently-ignored aspect of the days of slavery.
Executive producer Akiva Goldsman puts it this way: It's a race to stay alive, and that carries you all the way through the season. No history lesson required. Maybe at the end you will have learned something, but hopefully you won't even have noticed.
Underground premieres on WGN America March 9 at 10pm/9c.