Holiday Special Report: Programming Strategies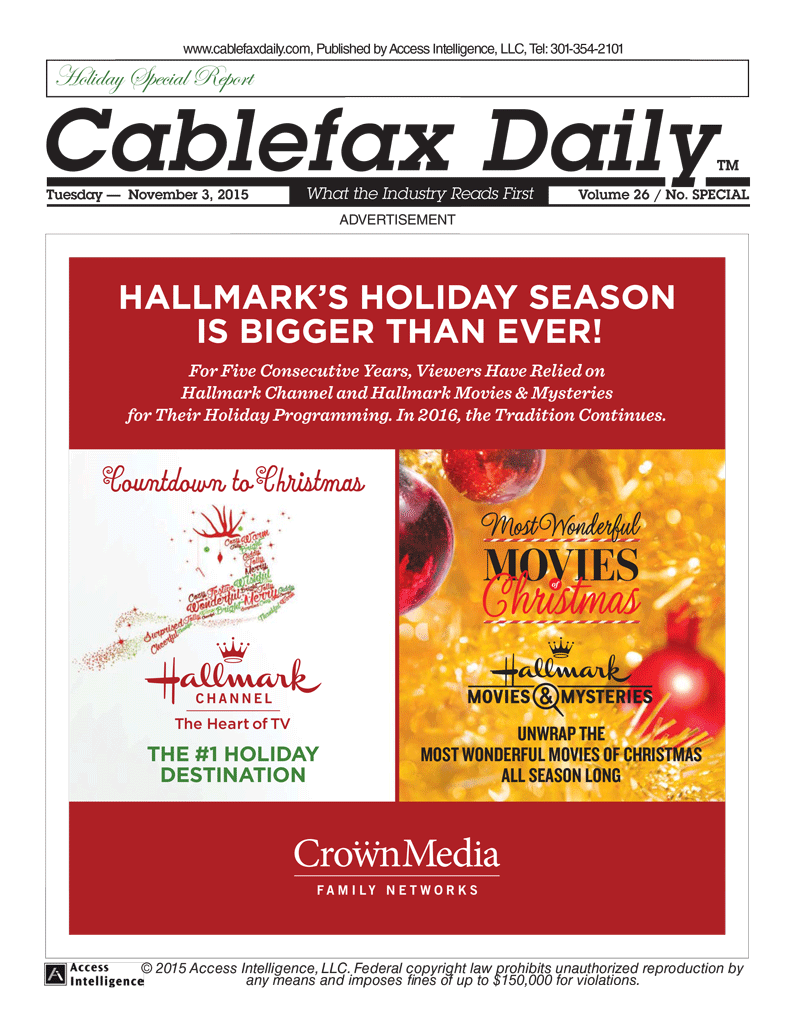 Cablefax invites you to enjoy this special report exploring how programmers keep special holiday programming fresh year after year. As cable networks roll out the holiday content, they increasingly use innovative strategies to keep viewers coming back for more.
View our special report on Holiday Programming Strategies.