History Takes Navy SEAL Training to CES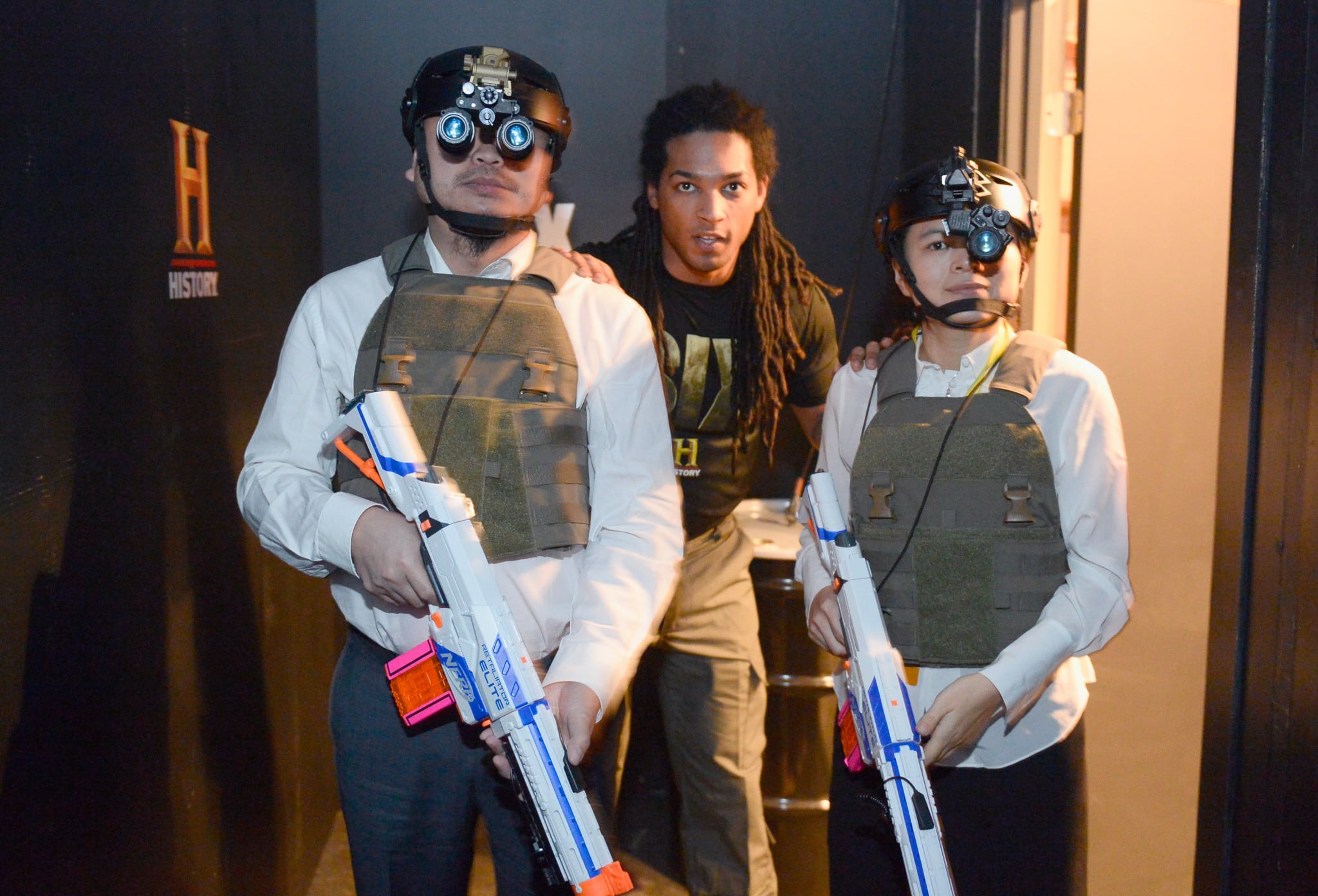 CES isn't just for tech companies and MVPDs. History was there in full force to promote drama series "Six" with a first-of-its kind ops training facility using military grade night vision technology.
The "experience gave attendees a glimpse into the lives, missions and life-and-death decisions that are depicted in the series, using military-grade, US-passport required technology," said Elizabeth Luciano, the network's vp of marketing and brand strategy.
Navy SEAL missions are at the center of Six. Once inside the perimeter of the CES training facility, attendees were briefed on their mission and equipped with tactical vests, helmets and night vision goggles. Then they navigated a pitch-black maze of obstacles and targets using the same technology as Navy SEALs in the series. (Anyone who has been to CES has to wonder if another maze is really necessary at the jam-packed trade show!)
Six, which premieres Jan 18 at 10pm on History, is a drama series following members of Navy SEAL Team Six, whose covert mission to eliminate a Taliban leader in Afghanistan goes awry. It's inspired by real life missions and stars Walton Goggins (Richard "Rip" Taggart) and Barry Sloane (Joe Graves). The series is created by Academy Award nominee William Broyles (Cast Away; Apollo 13; Jarhead) and David Broyles, a military special operations veteran.