Highlights of Pop Network Upfront Announcements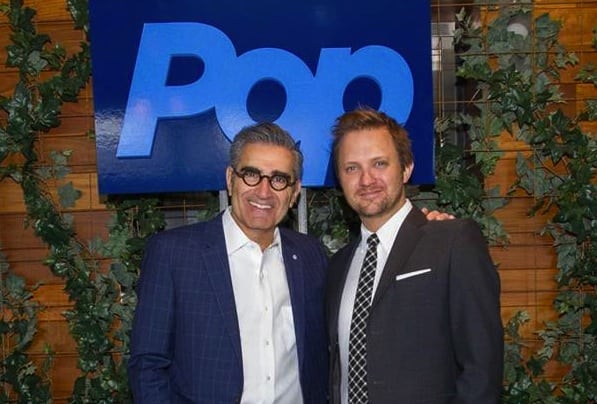 The newly launched Pop Network (formerly TVGN) celebrated its first upfront Thursday morning in NYC. Executives announced a programming slate that includes 300 hours of originals premiering this year. Here are a couple of highlights.
Inspired by the movie "Pitch Perfect," the original docu-series "Sing It On" (May 13 premiere) follows a collegiate a cappella competition across the country. Five top-ranked teams—from Florida State, University of Illinois and Northeastern—compete to win the International Championship of Collegiate A Cappella. The series is co-executive produced by Core Media Group ("American Idol" and "So You Think You Can Dance") and John Legend's production company Get Lifted Film Co.
Legend signed on to the project after Pop president Brad Schwartz brought it to the singer's attention. In fact, Legend himself—along with his business partner Ty Stiklorious—made it to the finals of the a cappella competition back in college. Legend was named Best Soloist in the quarterfinals and served as his band's music director. "This is a world they know so well," Schwartz said. "Unlike the rest of us, they lived this life. It's very personal to them." Pop is working on incorporating Legend into the finale of the series, though nothing's confirmed as of yet.
Another big announcement for Pop was regarding its plan to air the 42nd Annual Daytime Emmy Awards live on April 26 with Tyra Banks as host. Given its partnership with Entertainment Tonight and its presence at major red carpet events throughout the year, it made sense to bring the Emmys back to TV. "Being in the award space is sort of a natural evolution for us," said Schwartz. "The Daytime Emmys is a show that used to do 6, 7 million viewers on CBS… but it's fallen on some hard times the past couple of years. We're excited to bring it back to the big Emmy show that is used to be."
The move is actually a physical one. Pop specifically took the show out of the ballroom and into the Warner Brothers lot. "We're doing it at a huge sound stage, where "Casablanca" was shot, where "Ghostbusters" was shot… and really giving it a whole new feel and energy so that it doesn't look like the same old award show in a ballroom," Schwartz said. "The red carpet itself will go right down there on New York St."
The choice of Tyra Banks was apropos in light her own career in daytime. She's part of CW and CBS family with "America's Top Model" and she has a new daytime talk show launching this fall called "The F.A.B. (Fabulous and Beautful)" on ABC stations. "She's a multiplatform star… an uber talent with millions of twitter followers," Schwartz said. "She'll bring energy, style, glam and fierceness to the show."