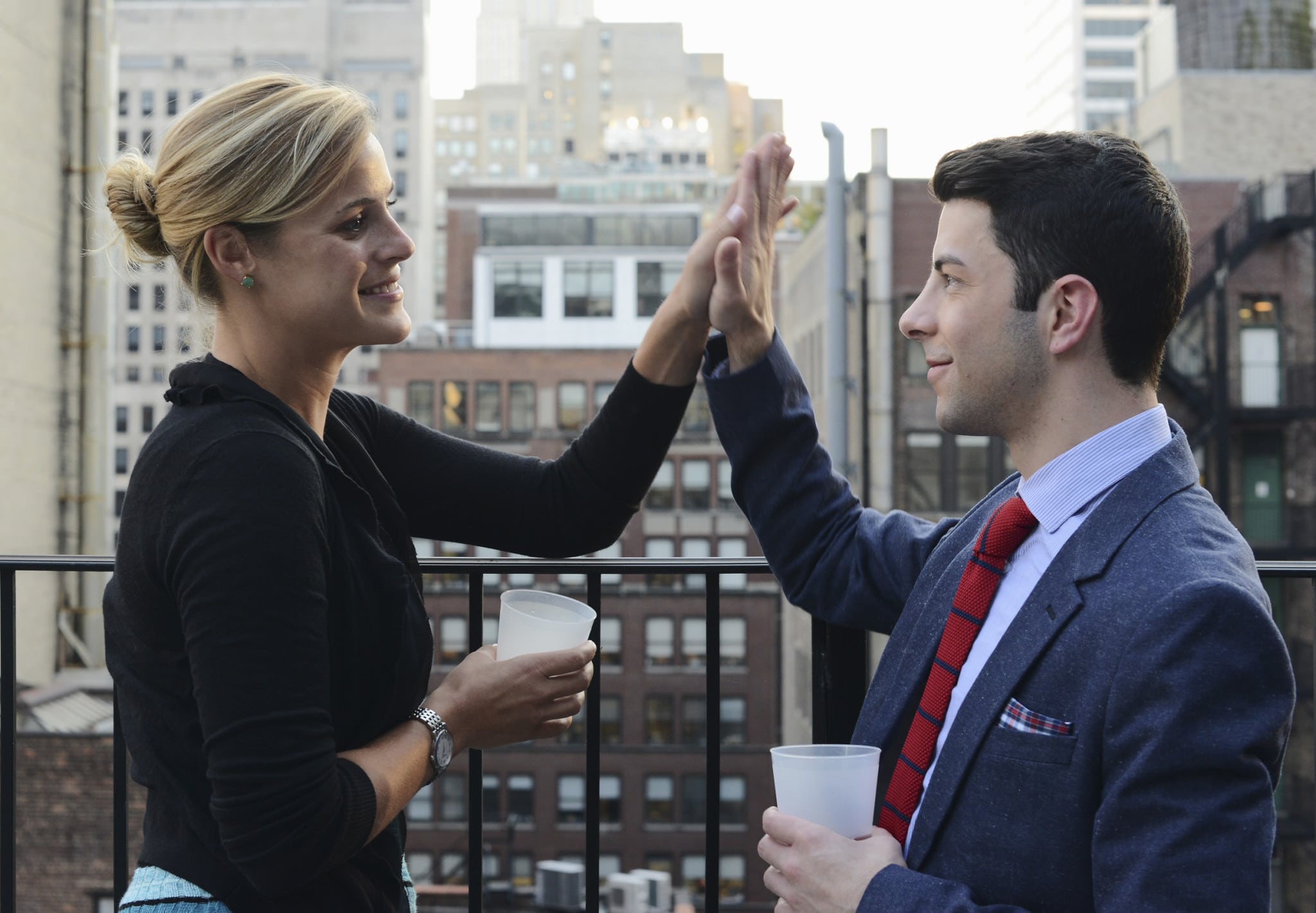 Though known for its scripted dramas and comedies, ABC Family is beefing up its unscripted slate with several millennial-focused docu-series this summer tackling familiar themes like entrepreneurship, psychic mediums and real estate. The latter is the focus of "Next Step Realty NYC," premiering Aug 11, 9pm. "It's the 'Million Dollar Listing' for millennials—instead of million dollar listings, it's thousand dollar," said executive producer Danielle Rossen. "We are dealing with the real kids, out of 40,000 college graduates, who move to NYC each year to try and find their first apartment."
The series tackles a growing problem: newly-grads fail to realize how expensive NYC is and how little you get for your money. Rather than making a train commute each day, students are willing to sacrifice apartment space and lower rent to live the city life. The Next Step Realty, a real estate brokerage firm in Manhattan, specializes in helping these new graduates get the best apartments they can afford.
The company is unique in that it's run by millennials themselves, with an entire office of successful 20-somethings working to make it in the Big Apple and help others live the dream. These same brokers vie for clients, company promotions, and for their own reputations. The firm also uses student brand ambassadors to introduce and promote Next Step online as well as on campus throughout the school year. "They are really concentrating on this group of individuals who have otherwise been ignored… They hope those students will stay with them as they move into their next apartment, as you get a boyfriend or move in with them, or then get ready to buy an apartment," Rossen said.
Next Step aims to highlight the relationships within the workplace and draw a focus to the team instead of just the clients. "This show will really focus on the brokers' successes, losses, and how they all cohesively work together. These are young people renting to other young people," Rossen said.