Guest Op-Ed – 5 Ways the Cable Industry is Driving Innovation, Competition and Diversity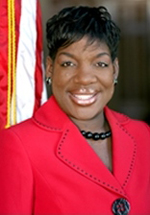 Rep. Dee Dawkins-Haigler
Advancements in technology have redefined the ways in which we conduct business, gain an education and communicate with each other. Since its inception in 1948, the cable industry has not only benefitted from technological innovation, it has also spurred more innovation and is helping to close the broadband-adoption gap between African-American and White U.S. households. Not to mention, it has become a crucial part of our economy and is contributing to a nationwide push to increase employment diversity efforts in this nation—a push that is and continues to benefit African American communities.
I learned these facts and many others about the cable industry following up to the
National Cable and Telecommunications Association's Annual Cable Show, which was recently held in Washington, D.C. The Cable Show proved again to be able to bring together legislators from all areas of the political spectrum and executives, celebrities and leaders from around the world. What matters the most, however, is not that it's an industry leading all others in driving innovation and competition with products and services, but that they are innovating the marketplace by being a leader in minority diversity and inclusion.
Below are five ways that I see the cable industry driving innovation, competition and diversity within our very own communities:
1. Offers Hi-Speed Connection
·
During this year's industry trade show, Comcast CEO Brian Roberts demonstrated a 3Gbps cable broadband connection, which is three times faster than Google Fiber. Google Fiber already is nearly 150 times faster than the current average broadband connection in the U.S. However, cable providers aren't letting that intimidate them; instead they are facing these challenges head on. A
ccording to National Cable and Telecommunications Association President and former Federal Communications Commission Chairman Michael Powell, cable companies now offer 100Mbps broadband service to 85 percent of all American homes, illustrating that cable is more than able to compete with Google Fiber and other services when it comes to delivering hi-speed broadband across America's communities.
2. Drives Education and Helps to Close the Digital Divide
·
Rural and low-income communities, especially minority communities, are still plagued by what we know as the "digital divide." Having reliable access to broadband-enabled technologies is necessary in order for minority students and communities to have equal access to quality education, healthcare services and job opportunities. By supporting programs like
Connect2Compete
—a national non-profit organization that helps Americans access technology through Digital Literacy training, discounted high-speed Internet and low-cost computers—the cable industry is in turn helping to prepare
all
Americans to succeed in a fast-growing, digital society. Not to mention, company driven initiatives such as
Comcast's Internet Essentials Program is helping to bring affordable services to underserved minority communities in low-income areas. As a policymaker, I see a tremendous value in these programs and the important role that they play in closing the digital and broadband-adoption gaps that we largely find among minority, low-income and underserved communities.
3. Invests Heavily in Growing a Broadband Infrastructure
·
Over the last 15 years, the cable industry has been a leader in the development of broadband Internet in the United States by continuously investing in its infrastructure. Cable has invested more than $200 billion alone and, as of 2012, provides service to over 50 million customers.
Without expanding our broadband infrastructure, we risk leaving behind millions of Americans who live in rural or low-income areas and do not have access to the Internet.
4. Creates Jobs and Boosts the Economy
·
The cable industry's gross
economic output amounts to more than $291 billion
. In
2012, cable operators employed 381,000+ Americans. Today, the industry accounts for nearly two million jobs in the United States. It is clear that cable has become a crucial part of our economy, especially here in Georgia where major stations such as CNN bring with it many stable, high-paying jobs.
5. Employs More Minorities than Other Industries
·
The industry is not only helping to grow and stabilize our economy, but it is working hard to invest in our communities. Within the last decade, an estimated
824,000 new jobs
have been created through the cable industry and many of those have gone to minorities.
African American employment within the cable industry has experienced a 10.9 percent increase in areas such as management.According to a
report by the U.S. Equal Employment Opportunity Commission
,African-American employment is higher in the cable industry than in other media industry groups. Hispanic employment is also higher in the cable industry, proving that cable networks and distributors are not only creating employment opportunities for all Americans—they are prioritizing greater diversity and inclusion in their recruitment efforts as well.
(State Representative Dee Dawkins-Haigler is a member of the Georgia House of Representatives, representing District 91. She currently serves as the Chair of the Georgia Legislative Black Caucus, the largest legislative Black Caucus in the United States. She is President and CEO of DDH and Associates, as well as serves as a member of several leading, national organizations including: 100 Black Women, Girl Scouts of the USA, National Association for the Advancement of Colored People, National Association of Black Political Scientists and the National Council of Negro Women Incorporated.)