Grace Killelea Inspires Cablefax's Most Powerful Women in Cable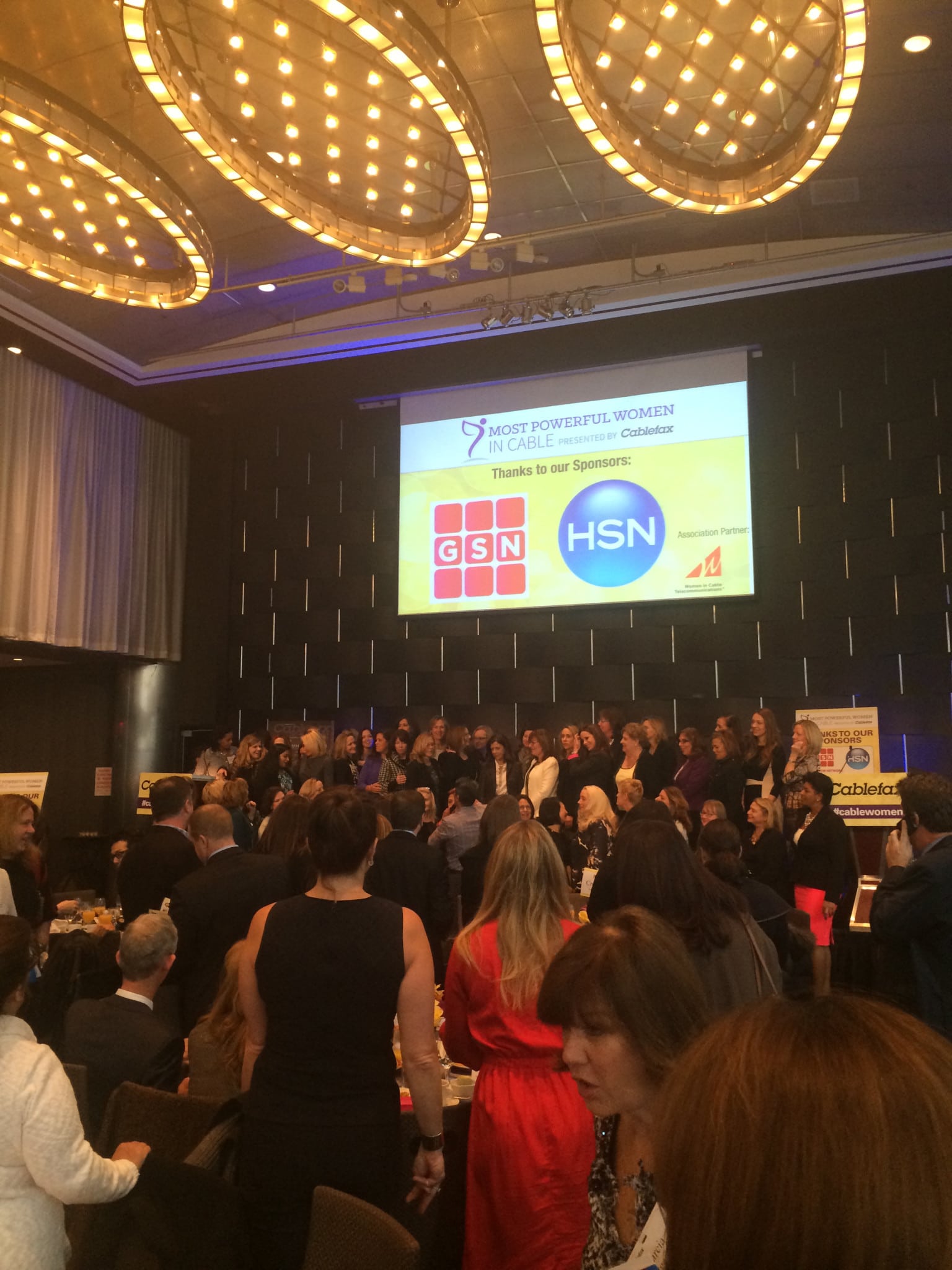 Prior to an exciting game of bingo and a series of "Idiotests" administered by GSN host and comedian Ben Gleib, the Cablefax Most Powerful Women in Cable event kicked off with some serious inspiration.
CEO and founder of Half the Sky Leadership Institute Grace Killelea explained that while being a leadership consultant across various industries over the years—and also as former svp of talent for Comcast—she's noticed something special about the cable industry's ability to foster powerful women. Which got her to thinking: what is it that makes these women powerful? They get things done, sure. That's a given. But it's also about "really knowing your own truth… being your best self" and "not using somebody else's mirror to find you."
That takes courage. But it doesn't mean there's an absence of fear among powerful people. On the contrary: "You do things even when you're afraid," Killelea said. Powerful people check off things on their list, but "the list has risk in it. They do things they're afraid of." Particularly within the cable industry, those who survive have learned to adapt. "What does a powerful person do? They reinvent," she said. And they plan. "Powerful people look ahead." It's about carving out "your own path for your own life." This applies to men as well, she acknowledged, but it's even more relevant for women because there are so many expectations—from wife to mother to careerist.
Killelea closed with congratulating the powerful women before her, noting that "being in a room like this is a gift." But just sharing a meal together does not constitute networking, she warned. "That's called breakfast," she said, drawing laughs. The difference: A true powerful woman works to extend her network. "Meeting someone here that you don't know… that's real power."
Check out the photos of the event on our Facebook page.