Google Bulks Up Its Voice Assistant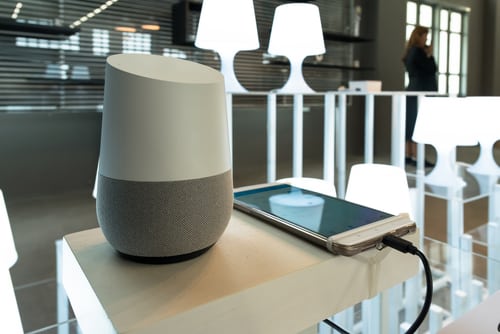 It's never been a better time to have the habit of talking to oneself. That's because there are a growing number of devices that can listen and respond. Google Assistant took center stage at the Google I/O conference this week, with several new features announced. And cable's been quick to take advantage of its beefed up presence. Here's a round-up of industry related news in the IO space.
CNBC Gets Conversational: The extension of actions on Google's developers platform has CNBC launching a conversational app for Google Assistant available on Android phones and iPhones (one of the big pieces of news from the conference was that Assistant is coming to the iOS platform). Users can say things like, "OK Google, I want to talk to CNBC about what's happening in the markets" to get updates on the business world. The network is a launch partner for Actions on Google for the Google Assistant.
Getting the TV Involved: Sure, you could always ask a virtual assistant what's on your calendar and get a helpful response. But Google has elevated the process by now letting Chromecast give Google Assistant an assist by showing what's coming up on your TV. Additionally, Google plans to bring Assistant to the Android TV platform this year.
More Streaming: Google Home, the company's Amazon Echo competitor, already let users stream YouTube and Netflix content with the simple "play on my TV" command. But it announced support for more streaming services this week, including HBONow, Hulu, Crackle, Red Bull TV, CBS All Access, HGTV and more.
Food on Demand: "OK Google, talk to Food Network." Scripps Networks launched the Food Network action way back in December of 2015. But with the recent enhancements, it's beefing up the app to take advantage of the visual and interactive options to improve the experience. Recipe cards pop up with visuals to help you figure out what you're in the mood to eat. "With the Google Assistant's added visual and mobile component, Food Network's trusted recipes will be even easier to find and share by the hundreds of millions of mobile phone users," said Liesel Kipp, vp of product management for Scripps Lifestyle Studios, which handles Food Network's digital ventures.
Scripps' Kipp will participate in a Cablefax webinar on May 24 at 1:30pm ET on finding new TV revenue streams as voice control gains traction.