The Global Scope of Discovery Channel's 'Racing Extinction'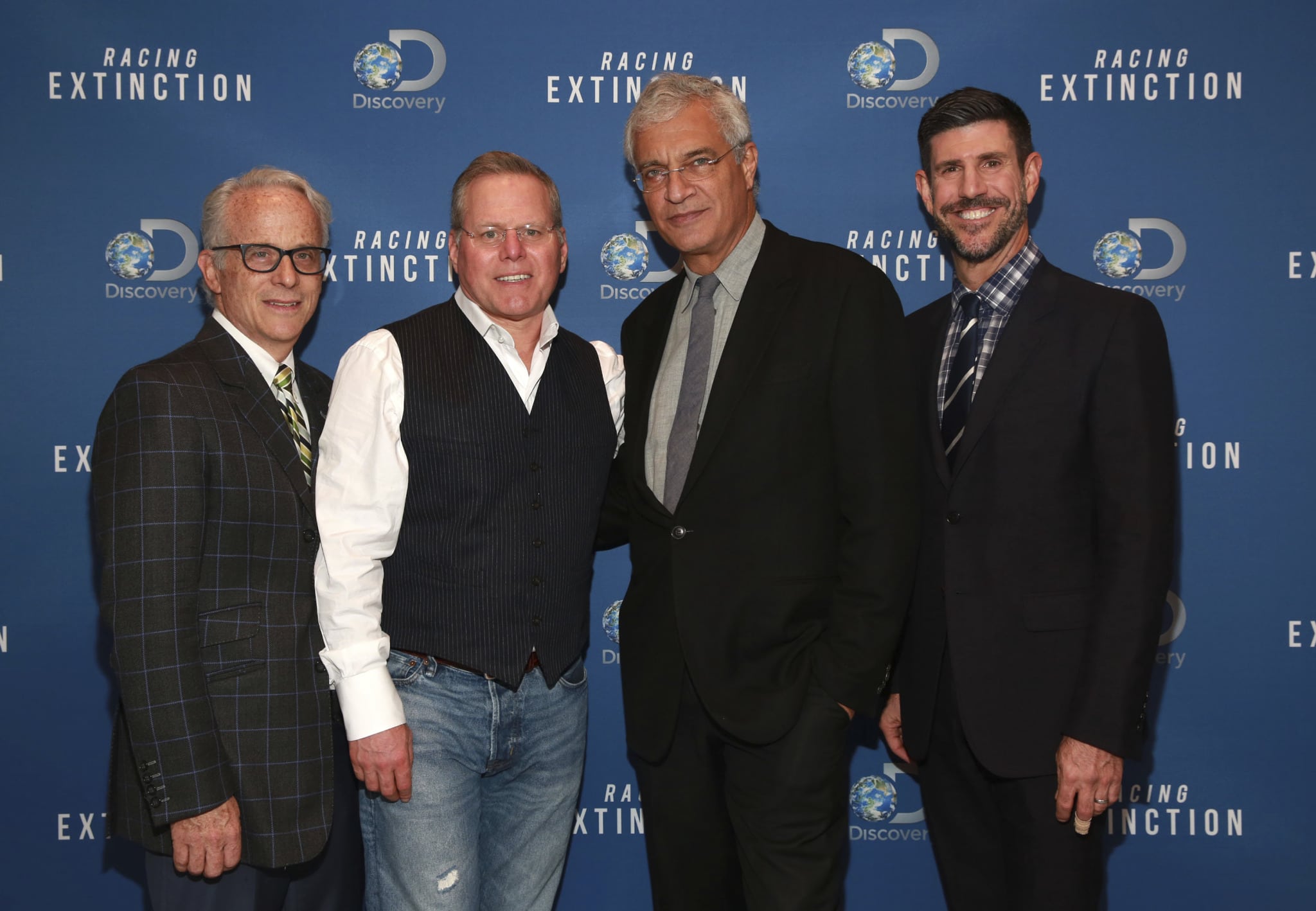 Discovery Channel's "Racing Extinction" is far more than a film. It is an attempt to create a global, social movement to save the world's endangered species. Using Discovery Communications' scale, education division and newfound partnerships with environmental organizations, the film's creators—those behind the Academy Award-winning doc "The Cove"—are hoping to create real change. It will air this Wednesday, December 2, 9pm, in more than 220 markets in a single day, with the goal of reaching a billion eyeballs.
"We have the potential to change the world relatively overnight, geologically speaking, and that's what we want to do," said the film's director Louie Psihoyos at the Television Critic's Association summer 2015 press tour. "When you are trying to create a social movement, you need to create that tipping point. We didn't have the resources behind us with 'The Cove.' We were doing it ourselves." It was a struggle to get people to watch that film, despite its award-winning status, producers said.
Another marked difference between The Cove and Racing Extinction was the former's concentrated locale. The film shed light on dolphin hunting practices specifically taking place in Japan. By contrast, Racing Extinction's appeal is to stop the global extinction of endangered species. Its claim is that in the next 100 years we could lose 50% of the world's species—and people have to act now in order to reverse the tide.
That difference influenced the film's storytelling. "This is an epic story, you know. It's not just about one cove. It's about what's going on globally," Psihoyos said. "So it was harder to, sort of, figure out how to get people emotionally engaged in the story." The solution was to focus on the activists' stories through getting people to care for them and their missions. "You start to engage with the main characters, you start to care about the creatures, and then, you care about the consequences," he said.
Moreover, Discovery's distribution heft is a game changer for the crew's second go. The company has launched a global initiative and campaign focused on species conservation tied to Racing Extinction's premiere. It partnered with Paul G. Allen's Vulcan Productions and the Oceanic Preservation Society to create a digital platform encouraging people to save the planet by doing one thing, along with the hashtag #StartWith1Thing. It also partnered with the U.S. Wildlife Trafficking Alliance to create PSAs on species survival, created virtual reality content on its new VR platform, and a curriculum for schools through Discovery Education.
Other techniques employed in the film to make lasting connections with viewers were music and visual art as a theme. "Every social movement needs a great musical component," Psihoyos said. Indeed, the film's score, by composer Josh Ralph, tugs heavily at the heart strings. "People don't change behavior based on what they think. They change it based on what they feel," he said. Beyond the score and tracks from emotive artists like Sia and J. Ralph, the film's narrative touches on song at several points. A particularly poignant moment occurs when a scientist plays a clip of a male O'o bird from the forest of Kauai singing to attract a female mate. But the bird is the last of his species, and so that mate will never appear. "Every single animal out there from an insect to a blue whale has a song," Psihoyos explained. "The idea of this movie is to save these songs, to save these animals that have gone through the same gauntlet of history as us, 4.6 billion years of evolution."
But it is easy to sound preachy when chronicling a topic such as this. The creators' solution to this challenge was to "show not tell" wherever possible, according to producer Fisher Stevens, and use visual art to tell the story. The film is populated with photographers and their work, including Psihoyos', who aim to "change the world through their imagery," Stevens said.
Indeed, visual art is employed beautifully at its close with a display of imagery that builds throughout the film. The team lit up New York City's Empire State Building and other iconic places with enormous projections of endangered species, and it appears as if they are swimming on surfaces. The idea is to go big, or go home. "We are trying to create a global moment where we focus the world in on these issues so that people aren't unaware of it two years from now," said Psihoyos. "We are doing everything we can possibly do to get the word out."