Fusion Expands Soccer Programming for World Cup Coverage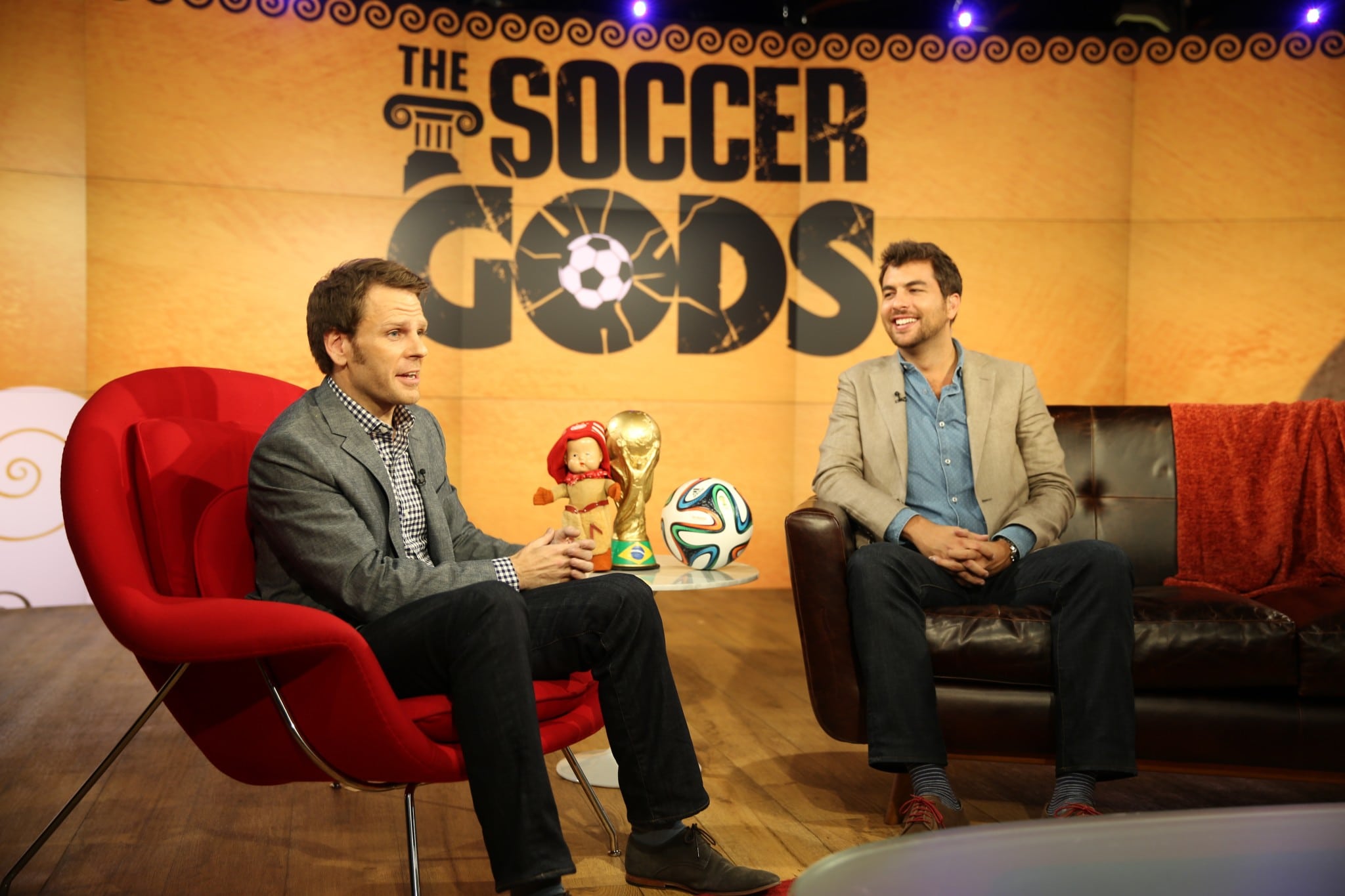 Fusion, the news and pop culture network targeting multicultural millennials, has announced plans for its World Cup coverage. It will expand its weekly series "The Soccer Gods" to hour-long episodes nightly in primetime and launch the mobile-responsive microsite—soccer.fusion.net—featuring live-game blogging, social interaction and more.
Given that its parents companies—Disney/ESPN and Univision—are the English- and Spanish-language rights holders, the fledgling network will tap into their resources on the ground in Brazil. "I think it will give us a great advantage in reporting," said Mark Lima, vp of news for Fusion. The tone of its programming will remain irreverent, but Fusion will have access to post- and pre-game highlights. Expect to see ESPN and Univision analysts appearing on the network as well as a cultural perspective of life in Brazil during the tournament. "If there's news broken there—protests, some of the things we've seen in the past—we'll have great coverage of that as well," Lima said.
"We want to be a place where the serious fan can find what they need," he continued, "but it's also going to create an opportunity to learn more about the country, to learn more about what it means to go to a World Cup—to see the big party that's happening." That's something that could in part restrict its parent networks, since they must devote a lot of coverage to airing live games. "I think we are much freer because we're not beholden to the game broadcasts, and that serious tenor that's expected of ESPN. We can more broadly examine what's going on there," he said.
Fusion will use Univision's and ESPN's vast resources in Brazil. Each has large broadcast centers in Rio and logistical support in all the stadiums around the country. "It's exciting to get to pick and choose the best of how the World Cup is being covered in this country and mix it all into a concoction," Lima said.
But the network plans to bring expertise of its own as well. It has brought on expert soccer journalist George Quraishi, co-founder and editor of the soccer quarterly Howler, specifically for the tournament, and will have native Brazilian and co-host of "Fusion LIVE" Pedro Andrade on the ground reporting on his home country and helping Fusion gain insider access. Fusion anchors Jorge Ramos and Leon Krauze will add to the reporting for "Noticias Univision" and KMEX, while the network's investigative correspondent Mariana van Zeller will cover issues such as drug wars in the Amazon and Brazilians protesting poor public services and government corruption.
You'll need a cable subscription for a lot of Fusion's World Cup coverage. But the net's microsite doesn't require credentials. That choice was deliberate, according to Lima. "We understand that's a broad megaphone [for] as many viewers, readers, eyeballs as possible… We think that the World Cup in many ways—and through the microsite—can introduce people to Fusion," he said.
So what happens to soccer coverage post-Cup? Fusion is playing that by ear, Lima said. But he's betting that The Soccer Gods brand will continue to grow, since it accomplishes what the network is aiming to communicate to its audience. "It really is bringing the promise of Fusion to our viewers—it's irreverent, it's funny, but you can take away smart information," he said. "Soccer itself will have a big place on Fusion and [hosts] Nando and Simon are a big part of that. They get exposure here during the World Cup and we think that will be a great jumping off point to what they do in the future."
And it starts with this music video, written, produced and sung by the hosts themselves.