Fuse Brings Young Latino Reporters to Convention Floors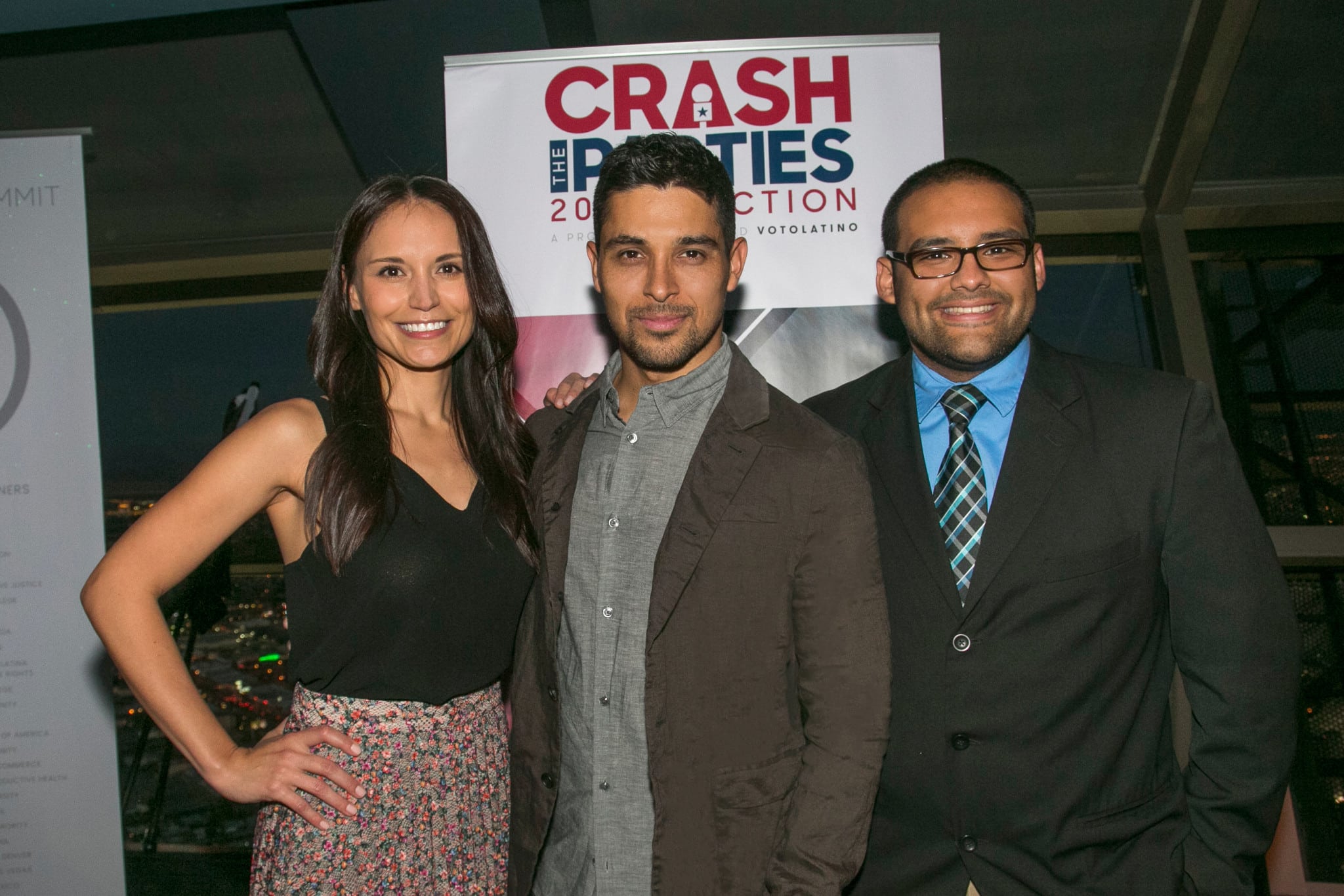 When the Democratic and Republican National Conventions convene next month, there will be some fresh faces holding microphones. Fuse teamed up with nonprofit Voto Latino for a national search for two aspiring Latino reporters to cover the big events.
Arlene Santana of L.A. will cover the DNC, while James Villalobos of Springfield, MA, will be in Cleveland for the GOP convention. Santana is no stranger to TV having previously hosted Tennis Channel's "Court Report" and most recently "E! News Now" for E! Online. Villalobos' only experiences have been as student reporter at the University of Massachusetts Amherst, though he's covered some big news, reporting from the Ferguson, MO, protests and even the White House. They were selected out of pool of nearly 200 hopefuls.
"The main reason I decided to enter this contest is because we see how interesting of an election year it is. And it's interesting to see the GOP response to having Donald Trump as their candidate," Villalobos said. "For me, it's about being able to tell the story, but also bringing the issues that affect Latinos to the convention and asking delegates right on what their thoughts are and how seriously are we being taken."
For Santana, she threw her hat in the ring out of concern the Latino population doesn't have the education and support needed in healthcare. "I want to make sure our community gets the services we need," she said. Santana went further, saying that she's concerned that Latinos don't understand the power they wield in elections and it has to change. "What I feel my job is going into the DNC is that I want to gather as much information for my community so that they can make the best and most accurate decision that benefits them and the benefits the entire community of Latinos as a whole."
The duo just got word last week that they won the "Crash the Parties" contest, but were told to keep everything under wraps until it was made official. They both are undergoing media training and orientation before serving as Fuse reporters from the convention floors, appearing on TV and online.  "It was a barbarian secret to keep in," said Santana, with even their families not in on it. It was made even more difficult not to share the news because the two made it to the final judging process based on public voting. "I would not be here today without them [the public]," Villalobos said. The panel of judges for the contest included MSNBC's Rachel Maddow, Pulitzer Prize-winning journalist Jose Antonio Vargas and NPR's Maria Hinojosa.
Santana's old high school even got in on the voting process. "I feel like my entire community in South Texas, where I'm from originally, they completely got behind me. I feel like it's much theirs as it is mine. I do come from an under privileged area where it's primarily Latino. I've been able to witness a lot of the issues that matter most to the community. It's been a complete team effort, and I could not by any means do this alone."
"The outpouring of support for the Crash the Parties initiative has been remarkable," Fuse Media CEO Michael Schwimmer said in a statement.  "With nearly 200 nationwide submissions made, the level of interest speaks to just how seriously young people are taking this election, recognizing the issues at stake for their generation and those to follow.  We look forward to Arlene and James taking the mic at both conventions and are proud to have them on board."