Documentary Now! A Chat With Fred Armisen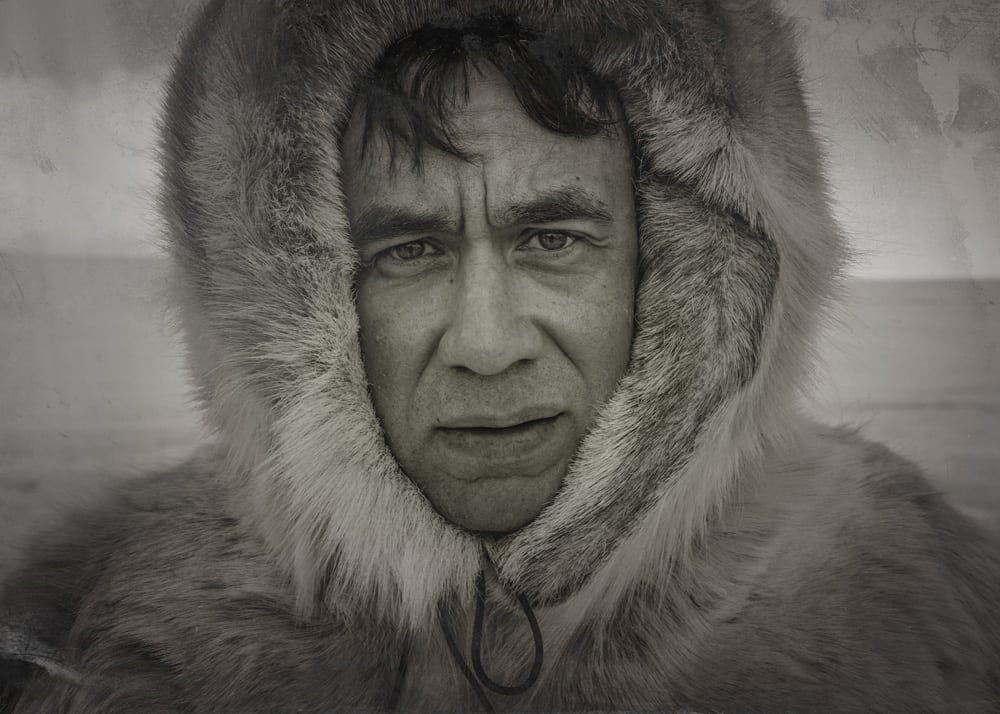 Fred Armisen never seems to rest, and the comedian's latest exploration of absurdity tackles the mockumentary format with hilarious results in IFC's "Documentary Now" series (premiering Aug 20), which parodies famous docs ranging from "Grey Gardens" to "Nanook of the North." Yes, he pulls it off gloriously with the help of his partners in crime Bill Hader and Seth Meyers, and a network that revels in its "always off" tagline. We caught up with Armisen at TCA press tour to get his take on mining comedy from the doc format, how he's living the dream and, of course, why he's dying to produce a plane safety video.
When you look at the documentary format, what specifically says "comedy" to you?
I think it's that documentaries are presented in a way that's supposed to be free of judgment. But then inevitably—and it's okay, it's understandable—there seems to be an opinion that comes out. And I think that opinions can be pretty funny. If there's a lesson to be learned, that can be funny because you can't really teach any lessons.
What's your process? Do you just latch onto one thing thematically and go with it? In the "Dronez" episode, which is clearly a parody of the "Vice" news show, you show these correspondents taking such insane risks.
By the way, we respect "Vice," and we're friends with most of them. That was a matter of saying, "Gee, they really go to dangerous places. They could die." So we were like, "Let's make one where they just keep on dying."
As you continue with this, is the idea for you and Bill Hader to always be the primary actors and focus?
No, it would be really cool to confuse it, to make it more confusing and realistic—different people. I'm not saying that's what we're going to do, but you know, anything we can do to make it a surprise.
You certainly have a great network of friends who can make cameos. And you keep popping up in your friends' projects. What's that like?
Yeah, it's such a cool thing… When I was younger, I would fantasize that my life would be like when you see bands playing music with each other on each other's albums and stuff. So I like that. It has come true.
Well, your recent turn in HBO's "7 Days in Hell" was hilarious. And that's another fake documentary. What is it about the mockumentary genre that's it's coming back into the mainstream?
I think it has to do with the fact that there are more documentaries, and they're more accessible. There might have been a time when they were more sketches that made fun of sit-coms because there were so many sit-coms. Now I think we're just seeing more documentaries, and that's just the result of that.
What's next after documentaries for you? What's the next thing you want to mine for comedy and tackle in this way?
In my life, I can't get enough of industrial films and the security/safety ones on planes and stuff. And I wish there was a way to release those that could be true misinformation. We're in a safe zone. I don't know how to do it, but I would love to make a fake safety video for a plane and have it played on a plane—but that's totally wrong. It's impossible by law, but I can still wish it and think, "There's got to be a way to do it." The idea of really confusing someone is really just so fun.
Almost an Andy Kaufman-like prank?
Yes!
How would you approach a confusing plane safety video? Just the most dangerous and misplaced advice?
Yes, and just everything slightly off. Just saying things like, you know, "There's only one life raft, and you have to guess where it is. Rip apart your seats, and you have to guess where the life raft is." Something like that but presented very realistically.
I hear you're heading up to Portland tonight to continue shooting this season of "Portlandia." How's it going?
We're in week three. It's a dream.
Did you ever expect Portlandia to become such a phenomenon?
Every year, I just can't believe it. It's so nice. Now when I go places, people say things to me—families and stuff. It's just the best. I feel fortunate every minute of the day.