Foreign Fare Provides Spice In Crowded US Content Market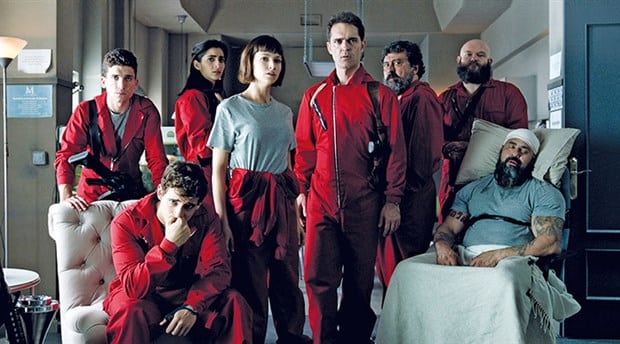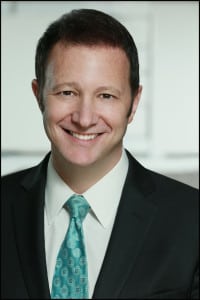 by Bruce Tuchman
If you have been looking closely at Netflix and Amazon lately, you might be surprised not just by the range of scripted content you saw, but also by what you heard.
Hindi, German, Spanish, French, Hebrew, Arabic… Is THIS American television?!
The answer is, of course, yes it is! And today, more than any other time in the history of US television, we are experiencing a content renaissance that not only includes high-quality US dramas, but access to outstanding dramas and comedies from other parts of the world — and not just English-language territories like the U.K. and Canada.
Just look at series like Fauda, Money Heist (La Casa de Papel), Gomorra, Sacred Games, and Babylon Berlin for a start. There is a lot of buzz around these shows and all were produced outside the U.S, and are shown here in the U.S. in their native language with optional English subtitles or, less pleasing to me, dubbing.
Historically, the only foreign product that made it onto the U.S. networks tended to be U.K. produced.  Standing alone from many other countries, U.S. audiences have had an aversion to dubbing or subtitling. While I do not attribute this to parochial attitudes like others might, I do think it really lies in economics.  Unlike smaller international markets that do not have the viewership base to support investment in large quantities of original programming, U.S. networks never had a need to fill up a schedule by buying foreign content.  U.K. programming required no fuss as to languages and, until the rise of Peak TV in the U.S., was often perceived to eclipse U.S. dramas in terms of quality.
It is really in just the last few years that U.S. audiences are being exposed to large amounts of quality non-English language dramas.  And beyond the social media buzz, these series are showing dramatic increases in popularity.  Not only is Money Heist (La Casa de Papel) among the most in-demand, non-English language series right now, but its popularity, and that of other current foreign-language dramas, has seen some dramatic increases in demand in just this year alone.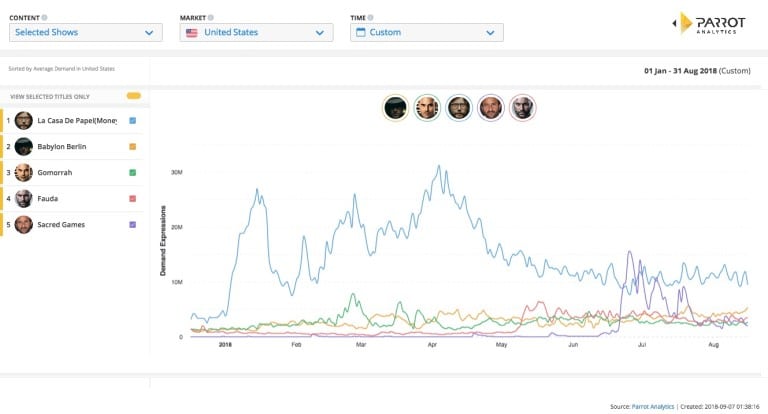 The simple reason for the sudden rise to popularity of this programming is the result of the disruptive forces already changing so much in the experience of viewing. Streaming services typically buy global rights for the foreign dramas they acquire.  Not worried about fitting a program snuggly into a 24-hour clock like the networks, these shows found plenty of open shelf space on Netflix, Amazon et al. as these services have sought to appeal to local audiences in international markets, but also to feed the great heft of offerings they pride themselves on having available for their customers everywhere.
Before streaming services, there was literally no place for any meaningful amounts of foreign programming.  U.S. audiences and networks had more than enough of their own programming to fill out their programming schedules.  Then, as we all know well, the streaming services grew large in our lives, as did their rapidly increasing programming budgets, and the amount of content they produced.  Traditional linear networks added their content to the total available for consumers and the numbers continue to grow.
But the question is not whether anyone could ever have the time to watch everything, but rather have we depleted the deep well of ideas that animate this programming?  At the recent Television Critics Association conference, FX's John Landgraf espoused his belief that we may have reached the point of "narrative exhaustion" in Hollywood; a term originally coined by screenwriter Paul Schrader in his now-famous 2009 editorial for The Guardian.  According to Landgraf, there is a "profusion of content" that makes it more and more difficult to "surprise the audience and delight the audience."  The result is everything "feels vaguely familiar."
Therein lies the opportunity and growing demand for non-English language drama.  Take the new title from India, Sacred Games, as an example.  Not only are Americans exposed for perhaps the first time to a series shot in Mumbai, but more importantly, a story drawn from a source as unfamiliar as it gets.  In this instance, the inspiration is a Booker Prize winning novel of the same name penned by Indian author Vikram Chandra and rooted in the mean streets of Mumbai.
We've spent decades in a very insular U.S.-centric TV world with little exposure to programming produced abroad, but clearly the tide is changing. Just in the last several years, because of the global dimensions of streaming services, and the "narrative exhaustion" that may be drying up some truly original new stories, international dramas have started to fill in the growing gap. We really are just at the beginning of what will be a much bigger presence of non-English scripted dramas on the services that we watch. And, from what the data is telling us, Americans seem to be receptive to discovering a whole new and far more cosmopolitan world of entertainment.
---
Bruce Tuchman is an executive and entrepreneur in the media and technology industries.