Finding the Next Generation of Cable Leaders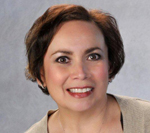 Dolly Wolf
Dolly Wolf Enterprises, LLC
Throughout my career, including nine years at The Cable Center as director of academic and industry outreach, the projects that gave me the greatest satisfaction and reward were the lecture series and forums geared towards students. They took me to colleges and universities across the country, put me in front of some of the smartest people in the cable industry and in turn put them in front of tomorrow's future executives, thought leaders and, technology innovators.
These executives, including Evan Shapiro, Pivot; Susan Packard, HGTV; Doug Holloway, ION Media Networks; Zenita Henderson, Arris; Josh Sapan, AMC Networks; Susan Malfa, NBCU; Michael Smith, Cooking Channel and Jennifer Casserta, IFC, to name a few, all had a common thread—a passion for education and giving back. They're excited about sharing advice, real life experiences, insight and opportunities with young people about our always transforming and entrepreneurial industry.
These student events have resulted in more than 60 industry leaders presenting in front of over 5,000 students on college campuses across the U.S. Students have found mentors, internships and careers through their participation in these academic and industry events, and many have remained connected with executives.
My experience over the years has given me a keen understanding of how hard it can be for students to put themselves out there and think outside of their original plans in order to create a career they will thrive in. That's why I am so excited to offer the One Day Immersion in TV, Cable & Digital Entertainment event for college students and recent grads. It will give students new ideas—and maybe even a new direction—and would not be possible without the support of many of the executives I mentioned earlier.
The conference, scheduled for November 8, 2013, in New York City, will
feature a variety of fast-paced and informative 30 minute topics covering everything from technology trends, a behind-the-scenes look at launching a network, brand building and career and interview resources. Students will also hear from some Milliennials new to the workplace, adding a fresh tone and bit of diversity to the conversation.

We want the students to look up on stage and see their future selves in this industry, to feel a connection to the person giving their advice and feel that their passion, hard work and learned resources will pay off.
With multiple networking opportunities and career workshops, we're offering insight for students who dream about being tomorrow's future cable executives.
With additional funding, we want to take One Day Immersion on the college circuit in cities like D.C., Los Angeles, Atlanta, Philadelphia, Austin, Boston, Chicago and those in between. We can expand the program components to include a One Day Immersion Master Class where executives go back into the classroom; webinars in which executives in their offices engage with students directly in the classroom; and a robust online resource of industry insight and career advice, including guest commentary.
I'm always excited for the students to meet our industry's leaders and experience these unique professional development opportunities. You can watch the expression on their faces lighten up when someone said something that triggers a strong reaction. And it's typically a greater understanding of what they are capable of achieving on their own.
These are the students that I'll be reaching out to in the next five to ten years as top executives in their fields,and who will be sharing their advice to the next generation. Stay tuned in the coming weeks for
CableFAX.com
columns from several of the executives at the One Day Immersion.

(Dolly Wolf is a project and event producer, and program director with 20 years' experience in the cable telecommunications industry. She produces collegiate forums and master classes for the industry, and previously worked as Director of Academic & Industry Outreach for The Cable Center. She is also owner of Dolly Wolf Enterprises, LLC.)