What to Expect From Cable Networks at Comic-Con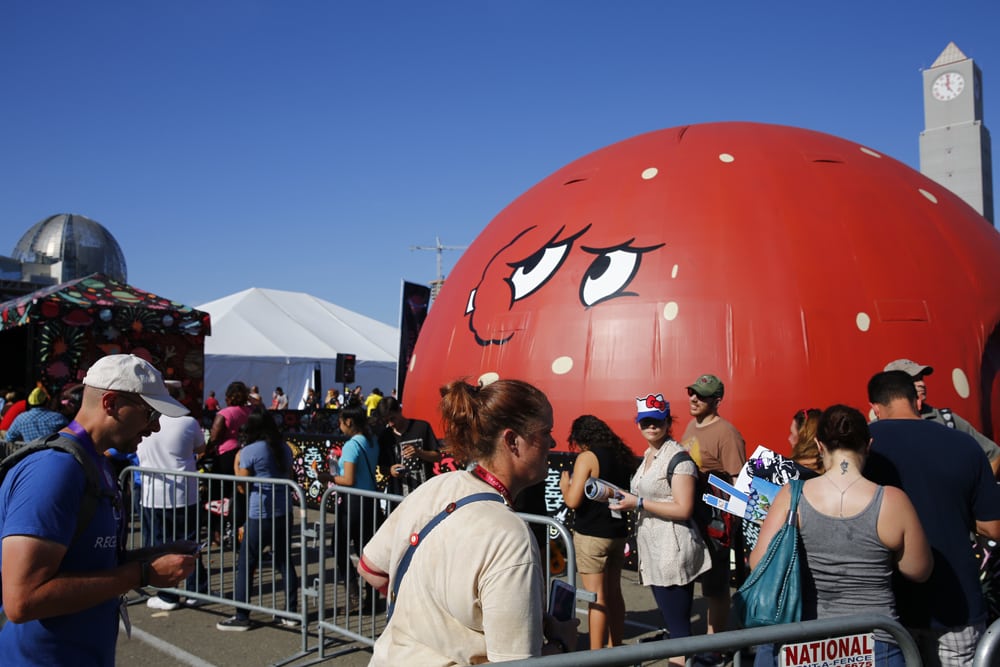 Comic-Con has become a star-studded event for the cable industry over the last few years, with fan favorites such as "The Walking Dead" and "Game of Thrones" attracting throngs of people—and plenty of social media buzz. It's become a space where networks compete for the most eye-catching and alluring line-ups, and this is particularly the case at the San Diego 2015 Comic-Con, which gets underway today. Following are some of the highlights among cablers.
TBS's "Conan" will be the first late-night show to broadcast from San Diego during the convention. It will feature 360-degree cameras at the center of the set, giving viewers the ability to watch the show through virtual reality. Adult Swim will keep up its reputation for being different by offering photo ops with KFC's Colonel Sanders in cosplay. The connection? The network will debut the first episode of an epic space adventure between "Robot Chicken" and the colonel on July 9.
FX will be bringing along members of "Archer," "American Horror Story," "The Strain" and "Sex & Drugs & Rock & Roll" for featured screenings, panel discussions, press interviews and autograph signings. You also can get a sneak peak of Kurt Suttler's new series, "The Bastard Executioner."
"Outlander" and "Ash vs. Evil Dead" are the two shows Starz has announced for Comic-Con, featuring members of the cast and creators on various panels. USA will be revealing "Colony," its newest series, with an autograph signing, a panel discussion and a premiere screening. Syfy will offer up a behind-the-scenes journey and a Q&A session for "Sharknado 3," premiering July 22.
Nickelodeon is building a floor-to-ceiling booth with a collage of its popular TV shows, as well as a voice recording room and facial recognition booth that lets fans place themselves among their favorite characters. There will also be a "Throwback Thursday" (#TBT) celebration, autograph signings and a variety show in Horton Garden Theater called the "Breadwinner" featuring goodie-filled "swag-bags."
Cartoon Network will be holding a "Clarence" and friends pajama party with prizes and a screening of the network's new show, "We Bare Bears." Spencer Rothbell, the voice of Clarence, will be at the event. And the "Adventure Time" Royal Ball will also be returning for the second year, where fans can come dressed as characters for a royal procession and have a chance to win prizes.
Showtime is set to have "Penny Dreadful" star Reeve Carney signing autographs alongside makeup artist and YouTube sensation Alexys Fleming, who will transform five fans into characters from the show.
Comedy Central offers the chance to be carried away—literally. Fans can be carried away by butlers in plush lounge chairs, or grab an old thyme car ride as part of the network's new "Another Period" period show that takes place in turn-of-the-century New England. #ComedyCentralCon will also be including a 9-hole mini golf course, a "Drunk History" 360-degree photo booth experience, a GIF booth, talent signings, giveaways and more.
Of course, the fan-faves will be returning for panel events as well, such as AMC's "The Walking Dead," prequel spin-off "Fear the Walking Dead" and HBO's "Game of Thrones."
E! will be providing fans with Comic-Con coverage through on-air, online and on social platforms. The network's correspondents Marc Malkin and Kristin Dos Santos will tackle the convention's must-see panels, interviews, and insider parties, as well social coverage including behind-the-scenes content and photos of celebrity appearances and outrageous costumes beginning Wednesday, July 8, through Sunday, July 12.