EspnW Introduces the Next Generation of Female Athletes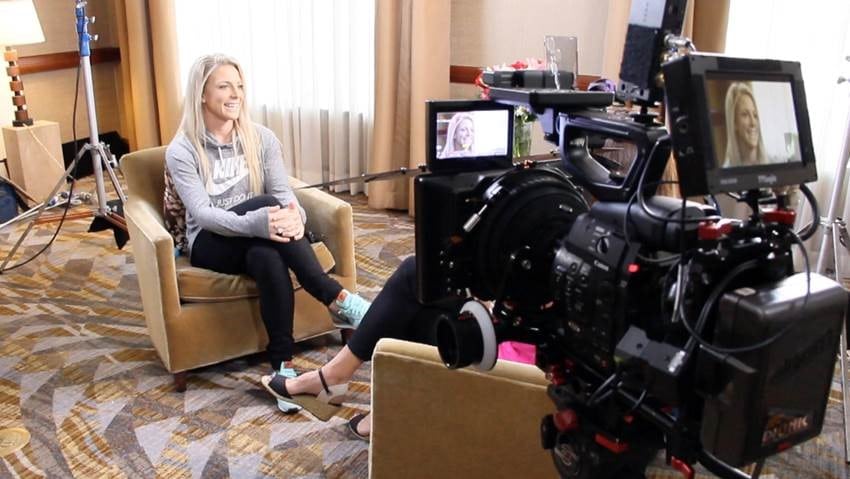 EspnW kicked off a new five-part online video series called "Voices of the Future" last week highlighting the journey of five young trailblazing female athletes. The series has grown since its original debut as a panel at the 2010 espnW Women + Sports Summit.
Julie Johnston, a defender who helped the US Women's National Team win the World Cup this past summer, is the first woman to be featured in the series. WTA tennis star Heather Watson, three-time NCAA National Basketball Champion Breanna Stewart and track-and-field star Shamier Little will be participants in future videos. "These 5 specifically are just incredibly accomplished," said Laura Gentile, VP of espnW. "They all embody this notion and spirit of fearlessness and courage."
Besides being successful, some of the athletes have another trait in common: Their fame hasn't yet peaked, which translates to a certain degree of sincerity. "We're talking to a lot of these athletes before they have truly hit mainstream stardom," Gentile said. "They have this refreshing candor, a refreshing honesty that's really great to share with our audience."
Hosting the feature videos is Julie Foudy, retired midfielder for the US women's national soccer team. She was tapped for the role in light of her Olympic experience and induction to the National Soccer Hall of Fame, which lend authority to the interviews. Yet her tone is also light and engaging. "Julie continues to keep it fresh and keep it interesting and keep it really fun and playful," Gentile explained.
EspnW's mission is to be a dynamic and youthful brand. "I think it is really important for us to always be mindful of the next generation," said Gentile. "It's just recognizing that there's such great content, there is a wealth of young talent coming up that needs to be showcased." During this phase of "Voices of the Future," espnW partnered with New Balance. There are five episodes in the series, but the net is looking to extend the program next year. "This is just sort of the kick-off phase for our relationship with New Balance," Gentile continued. EspnW has tried a few approaches to "Voices of the Future," with a panel at XGames, features at the Women + Sports Summit and even panels hosted by Foudy at the swimming championships. "It's a pretty flexible series for us and…there's a number of ways of potentially telling the stories of the next generation female athletes."