ESPN Ready for College Football Championship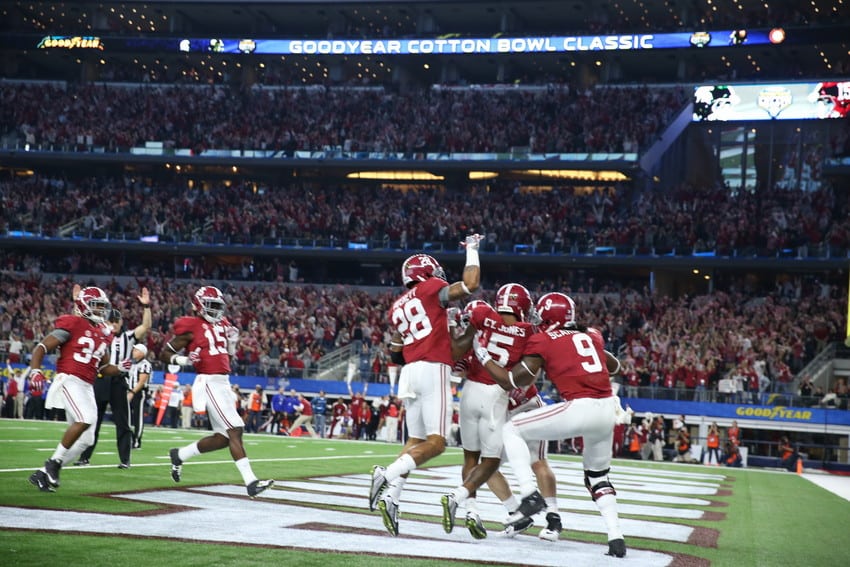 ESPN is bringing back its "Megacast" for the College Football Playoff National Championship for the third consecutive year. While flagship ESPN will air the traditional game telecast (Jan 11, 8:30pm ET), there will be 14 alternate productions across the suite of ESPN properties, including ESPN2, SEC Network and ESPN3. The network is also debuting new alternate productions, including the Homer Telecast (ESPNU) featuring Clemson and Alabama alums Tajh Boyd and Barrett Jones, and play-by-play with ESPN's Joe Tessitore. All of the various Megacast feeds will be available on WatchESPN.
Much was made about ESPN's ratings slump by moving games to New Year's Eve, with the Orange Bowl down 38.5% compared to last year. "You can tell by the ratings that the American public definitely didn't necessarily jive with the New Year's Eve games," ESPN College GameDay analyst Kirk Herbstreit said in a media conference call Thurs. "And you can make an argument, well, the games weren't necessarily that competitive.  I think even if the games were competitive, we would have seen a noticeable difference in the ratings from the first year to the second year [when the games were held on New Year's Day]." It will all depend on what College Football executive director Bill Hancock and the league commissioners decide. "They seem to be very set in their ways, that we are going to try to create a new tradition.  And we'll see if they are going to kind of dig in and just say the heck with it, that's the way we feel, we don't care about the ratings, or if they are going to be able to adjust to what the American public wants which is moving the games off of New Year's Eve."
The semifinals are scheduled on New Year's Eve again in 2016, 2018 and 2019. As for the championship game featuring Alabama and Clemson, ESPN is planning more than 70 hours of coverage. ESPN's College Football Live, College GameDay and Championship Drive will lead into the championship presentation, with extensive coverage and analysis before, after and during the game. Even Tuesday's programming intends to provide fans their football fill, with SportsCenter reporting live from the winning team's hotel in Arizona the next morning.