ESPN's Tonya Cornileus on a Lesson From her Mentor
In recognition and celebration of the diversity within the cable industry, we will be highlighting some of CableFAX's 2012 Most Influential Minorities and their responses to a series of questions on mentoring, job skills and diversity. For the CableFAX 2012 Diversity issue in its entirety go here.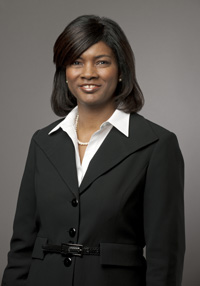 Tonya Cornileus
VP, Learning and Organizational Development
ESPN
Tell us at least one true story of a mentor (or mentors) who gave you advice you still use to this day.
One of my former senior leaders at a telecommunications company identified me to take an 18-month rotational assignment as a general manager for one of the company's call centers. As a learning and organization development professional, I had never worked on the "business" side of the operation. I was reluctant and initially declined the offer until he told me something rather provocative. He said that everyone knew of my skill set as a learning/OD leader; what this assignment represented was an opportunity to demonstrate the transferability of my skill set to other roles. I decided to take the assignment and was highly successful in the role, such that I increased the profitability of the call center and enhanced my own business acumen. When I returned to the learning/OD function, I was a different professional. Following that experience, I became a business leader first, who happened to have a special expertise in learning and organization development. I never approached the work in the same way again. That experience taught me that it pays to step outside of your comfort zone, take on challenges, keep learning, and look for those opportunities to apply your skills in new ways. His advice is advice I now give to others who are seeking new ways to continue their career development.
What's the skill that has helped you the most in your career—and what's the next skill you want to master?
There are several skills that I have cultivated over time that I believe have enabled me to be successful. Certainly, the ability to build strategic relationships is essential. The ability to leverage those relationships to get things done has helped me tremendously. However, given the work that I do, I believe the skill that has helped me most in my career is the ability to influence others. My work is largely that of an internal consultant. I work with senior leaders on a number of initiatives ranging from leadership succession and individual and organization performance to a host of change management efforts. In most cases, the business leaders are not only senior to me, but they are purveyors of the resources. My professional success is directly tied to my ability to influence leaders to get to a decision or course of action. I achieve this by demonstrating the three C's: competence, care, and collaboration. The skill I continue to work on is to become a masterful communicator. My goal is to follow the Jesuit teaching of "precision of thought and economy of expression." I'm still a work in progress.
In your opinion, how is cable doing on diversity? Where do you want to see improvement?
I believe the cable industry is doing very well in the area of marketplace diversity. The cable industry succeeds because it understands its audiences and develops or acquires content that caters to those diverse audiences. The result is that cable has continued to gain market share from traditional broadcast media. The areas that need greater focus and improvement are workforce and workplace diversity. Specifically, I want to see more women and professionals of color in the senior ranks and in key decision making roles across the cable industry. I believe we also have to recast our organizations to reflect the expectations of the younger generations in the workplace. The recast calls into consideration among other things, the way organizations are designed to work, career development strategies, human resource policies and practices on work-life flexibility, and technologies available to a more mobile and connected workforce.