GSN Sees "Emogenius" As Family Fun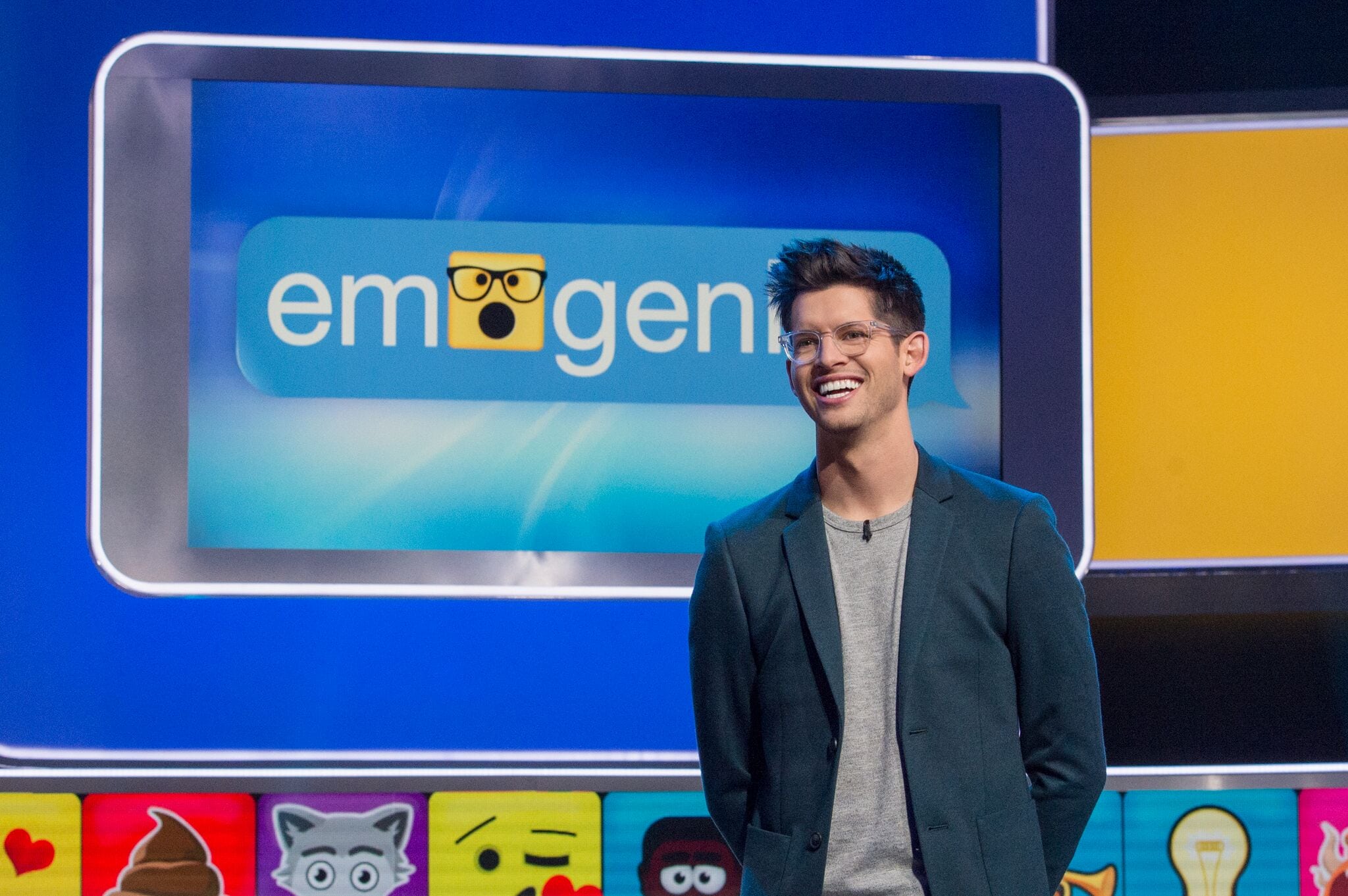 In case you haven't noticed, emojis aren't just for millennials anymore. Whether you're 15 or 50, emoji literacy is a requirement for effective communication in 2017. That's why GSN believes its upcoming show, "Emogenius," is one that will appeal to entire families when it premieres June 14.
"Emojis are certainly front and center in pop culture right now, and we find that everybody's using them in all ages," said GSN evp, programming Amy Introcaso-Davis. "It isn't necessarily just about bringing in young people, but everyone in the family."
Introcaso-Davis also anticipates the show will resonate particularly well with the net's core demo of women 25-54. Craig Brooks and Larry Barron, executive producers of current GSN show "Idiotest," came up with the concept for a comedic game show in which teams compete against one another in emoji-based challenges for cash.
A promo video for the show offers the following example: "What racetrack is this ⛪ ⛰️ ? ??" The answer: Churchill Downs. GSN tapped 26-year-old Hunter March, a personality from Generation Z-focused AwesomenessTV who has almost 400K YouTube subs, to host the show. March is following in the footsteps of his grandfather, Hal March, who hosted
"The $64,000 Question" in the late 1950s. The show is divided into four segments. First, in the "Get the Message" round, teams will take turns attempting to decode messages used in a conversation. During the "In-App Purchases" segment, teams are given a category and must solve a pictograph-based clue.
Team chemistry becomes a real factor during the "Hit Send" and "Masters of Text" rounds, during which one teammate gives clues to their partner using a keyboard filled with emojis.
GSN filmed 40 episodes of "Emogenius," 20 of which will air as part of the show's first run. The net plans to launch desktop and mobile versions of the game next week ahead of the show's premiere. – Alex Silverman