Duck Dynasty's Conundrum…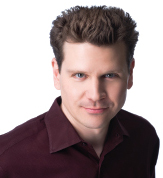 Michael Grebb
The controversy over comments made by "Duck Dynasty" star Phil Robertson is sad for so many reasons. But let's not concentrate on what he said right now. That's simply his opinion. And he's entitled to it under the First Amendment. What's more sad is how a few simple comments that, yes… are offensive to millions of Americans who support gay rights… have almost instantaneously tarnished a top-rated cable show that has largely unified Red-State and Blue-State America with wholesome humor, compelling characters and an altogether refreshing recognition that country folks and city folks aren't really that different. We're all human beings. Some of us have beards and go hunting. Others of us obsess over the latest fashion trends and order triple-decaf-mocha-cappuccino-steamed-milk-latte-caramel-pumpkin-espresso-frapomochiatos. But all of us love our families, no matter how much certain family members drive us bonkers.
Part of the reason Duck Dynasty resonates with so many city dwellers who have never picked up a rifle is that the Duck Commander headquarters could be any workplace, complete with a cast of characters just trying to get along with each other both in and out of the office. Whether you're white collar or blue collar, red state or blue state, everyone can relate to that. But another reason the show gets such high ratings is that producers have smartly kept debates over religion and politics out of the mix. We know this family is religious because they thank God for their considerable blessings at the end of every show. And we're pretty sure we know their basic politics. It's all implied. But the fun of Duck Dynasty is that these characters never preach or lecture us on camera. They seem to shrug at people not like them instead of pointing their fingers—while also acknowledging their own tendencies to fit many of the redneck and hillbilly stereotypes. We'll live our lives, you live yours. And that's the mutual respect for differences that form the tapestry of this great nation.
Robertson's comments tore down that carefully constructed conceit. As it turns out, he has a few opinions. And they don't sit well with a lot of folks. Fans of the show who disagree with Robertson's religious and conservative views aren't sure what to do now. On one hand, they love these guys and their back-woods antics. On the other hand, they know they can never watch the show in the same light again. For them, Duck Dynasty has lost its innocence. For them, it's no longer a show that bridges a divide. It's a show that has built a wall around it, with a red carpet for Red State America and the blue moat for Blue Staters. That may not be the truth. But it's now the perception for many viewers.
AETN is of course in an impossible situation here. Its suspension of Robertson was an attempt to placate those who were offended by his comments. And in the process, they've offended just as many fans who support his religious views. He had just as much right under the First Amendment to say what he said as AETN had to suspend him. And everyone in America has the right to support or condemn him across YouTube, Facebook, Twitter and the blogosphere. Out of that will come a lot of vitriol, to be sure. We can only hope that the vitriol morphs into understanding, tolerance and ultimately respect.