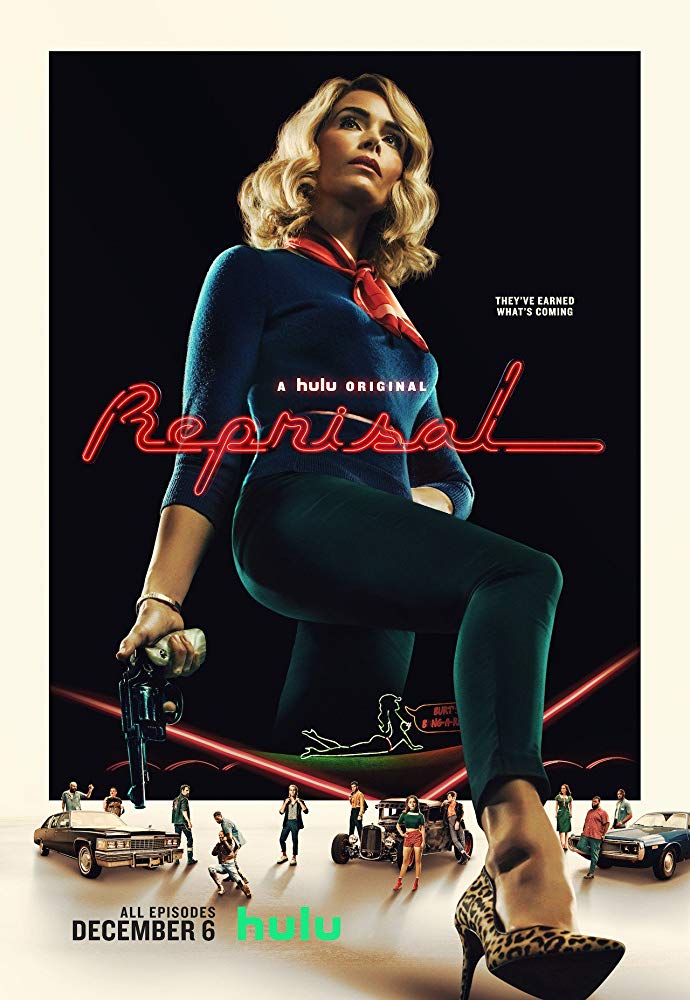 We love stories of revenge. There's something so satisfying about a gritty tale in which someone wronged turns the tables on the tormentors—often in ways that make us question our own sense of justice.
It's even better when the story involves Machiavellian moves that build over time, with a protagonist whose adversaries don't even see the threat coming until it's too late. That appears to be the trajectory of Hulu's "Reprisal" (premieres Dec 6), which interestingly stars Abigail Spencer, who often plays characters with a sweet sensibility.
That's decidedly not the case here, although her badass femme fatale Doris does at least speak quite softly as she works to take down her brother and his outlaw gang that left her for dead after dragging her chained to a truck through a field. Yes, it's that kind of show. And like any good revenge story, we will eventually start to question who is good, who is evil—and whether the lines have blurred beyond all recognition.
"As things get more clear, which will happen as episodes come out, things will get more gray," Spencer told critics at Summer TCA earlier this year. "So I think, we'll always be towing that line." Producer Warren Littlefield said the jarring violence in the show fits the dark, retro-punk landscape that showrunner Josh Corbin has created.
"It is a violent world and it's a male-controlled world, and this is the story of Doris who says, 'Enough' and it's Doris taking this world apart," he said.
Spencer tells Cablefax that she always works closely with producers to shape her characters, a compulsion that stems from her days in live theater where characters morph and evolve right up until opening night. Perhaps that kind of creative collaboration is even more important when the stakes are life and death on the small screen. "High heels are really fun to kill people in," she deadpans.
Yes, it's that kind of show.