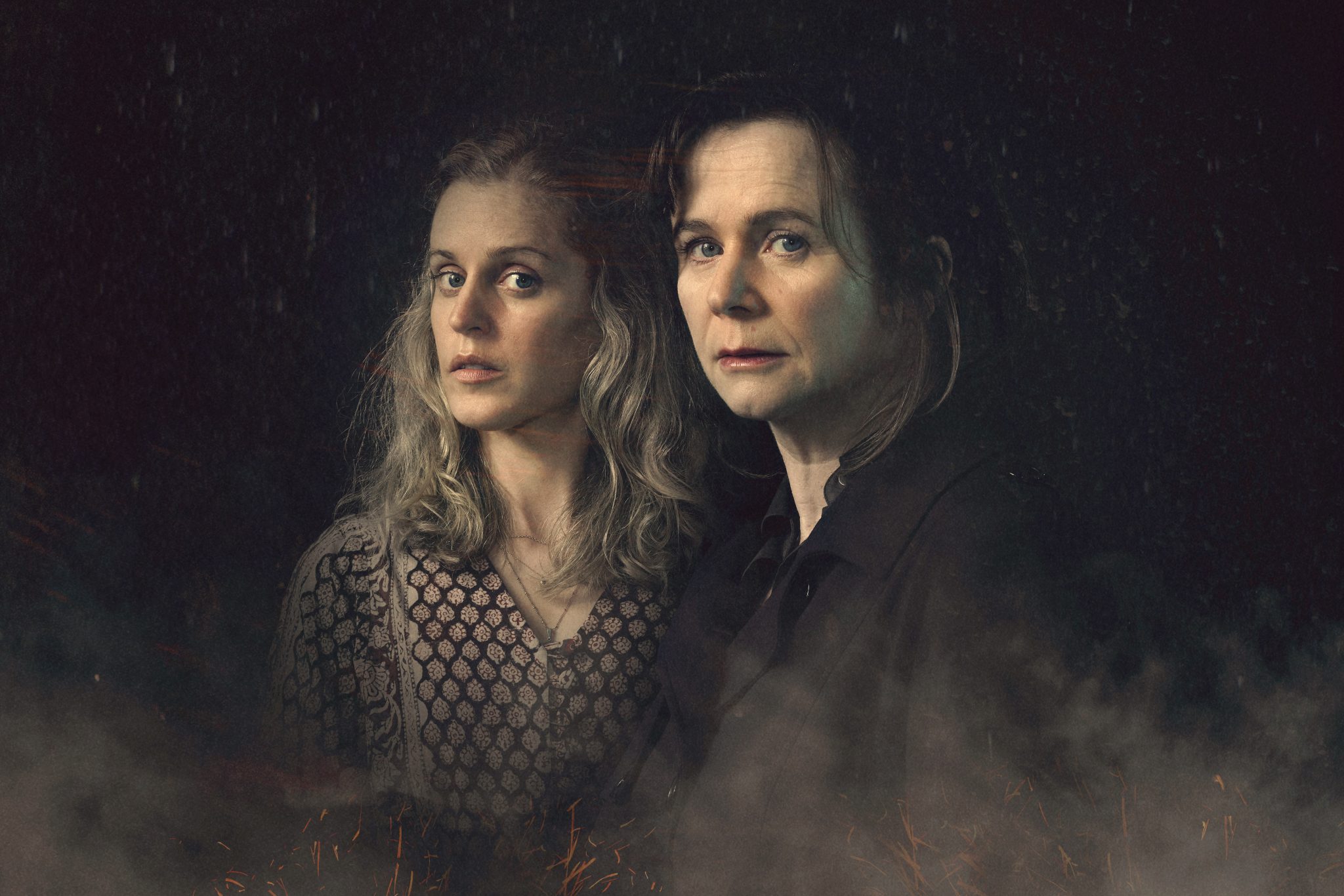 What does it take for a woman to unravel and kill her children? How does she come to believe that's her best option? That's what writer and creator Clara Salaman asked herself when she got the idea for "Too Close," a three-episode psychological thriller premiering on AMC+ Thursday.
The show centers on the dangerous dynamic between forensic psychiatrist Dr Emma Robertson and Connie Mortensen. Connie has been accused of a monstrous crime, but claims to have forgotten everything. Salaman has a more concise description for Greek mythology and theater fans—a "suburban Medea story set in London."
Medea is a Greek play by Euripides, based on and taking place after the myth of Medea and Jason of the Argonauts. In it, the pair has relocated to Corinth, when Jason leaves Medea for King Creon of Corinth's daughter. Medea exacts vengeance on her partner by killing her two sons by Jason as well as Creon and his daughter and then fleeing.
Salaman says she's absolutely fascinated by the Medea story and is baffled by the instances in which women of a divorce enact a revenge killing. Should the men get the children, she assumes the table would turn and men would do the same.
"Yet it is more extraordinary, a woman killing her child, because we carry them and we have that intimacy and the whole birth thing and everything, to end up killing your child," she said.
Salaman believes the best thing that someone could take away from her story is to be more careful, and she's already gotten that sense from one individual reviewer.
"She said that after watching it, she knew she had to take more care with everyone she came in contact with. So, the person behind the till or the person she's buying a drink from—she said she was going to be much more careful with strangers. I thought, 'that's great.' If you come away thinking that, great, mission accomplished!"