Don't Drink the Kool-Aid During 'Jonestown: Terror in the Jungle'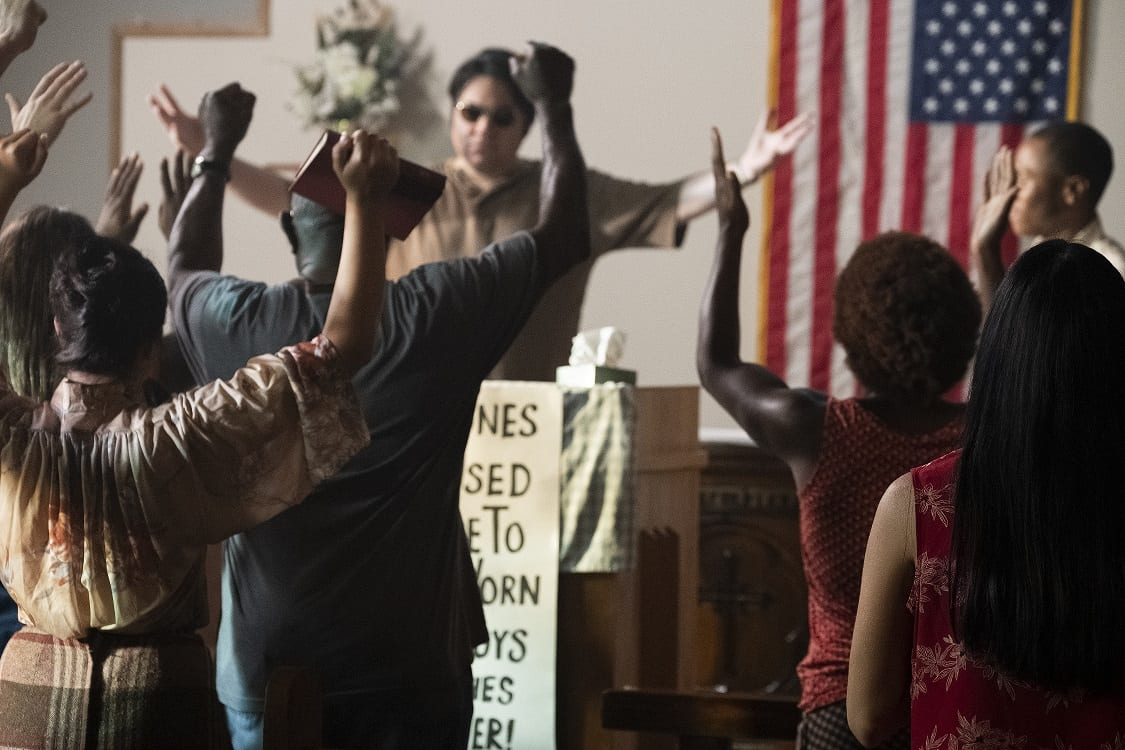 Walking into the Peoples Temple in San Francisco in 1972, Vernon Gosney and his African American wife saw singing and dancing and were touched by the message of inclusivity after being shoved away by their families for their relationship. No one could have predicted that only six years later, that congregation would be at the center of the greatest single loss of American lives before 9/11.
In conjunction with the 40th anniversary of the Jonestown massacre, Sundance TV is airing "Jonestown: Terror in the Jungle," a two-night special event, on Nov 17 & 18 at 9pm.
The series, based on investigative journalist Jeff Guin's book "The Road to Jonestown: Jim Jones and Peoples Temple," chronicles Jim Jones' radical descent into madness that ultimately had him convincing more than 900 people to take their own lives. Archival footage, interviews with People Temple members and Jones' family and previously classified FBI documents paint a greater picture of how and why the situation escalated so quickly.
"Think of Martin Luther King at his best in terms of oratory and that's who Jones was," Jonestown survivor Tim Carter said in the series. Jones was captivating, saying he had come to his congregation to show them that the only God they needed was within themselves. Should you not be convinced by his words, his actions, particularly his healing, may do the trick.
"The idea that someone could call someone out of the audience, know about them and then heal them of some ailment—that was amazing," former member Jordan Vilchez said. Jonestown survivor Vernon Gosney agreed, saying he'd seen many healings during his time with Jones.
The docuseries isn't one for those looking to demonize the man for his actions. Rather, it's an examination of the human mind, why people follow others and how that sort of power and attention can twist the human mind.