Disney Junior Puts Spotlight on Holi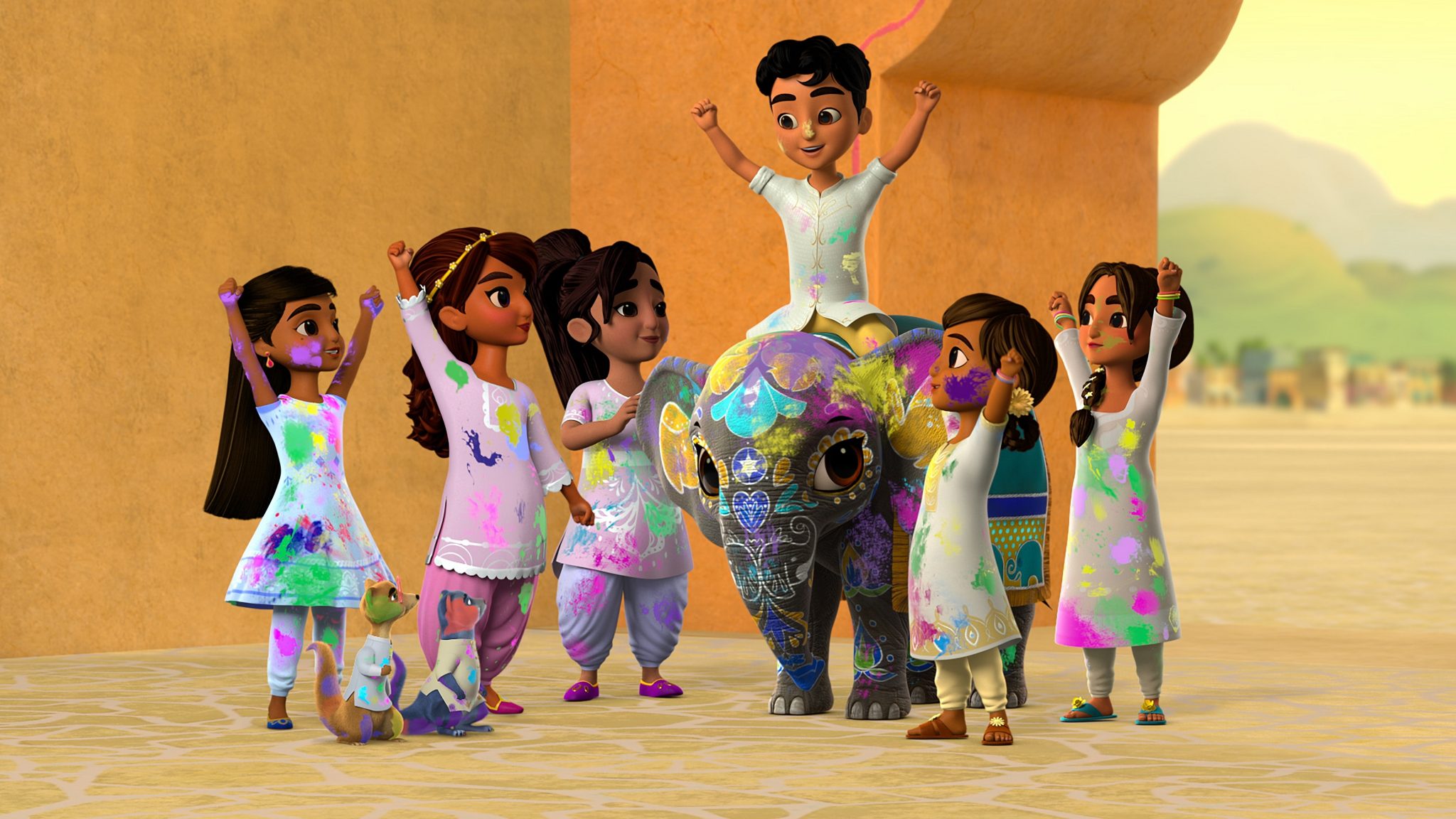 Spring is almost here and cabin fever is coming back, but a certain young detective is bringing vibrant colors into our homes. "Mira, Royal Detective" premiered on Disney Junior March 20, just in time for Indian festival Holi on March 28 and 29.
The show features a young girl in her magical homeland of Jalpur, which is heavily influenced by India's culture and customs. With a resourceful, can-do attitude, Mira lands herself an appointment to the role of royal detective by the Queen.
The show features an episode called "The Holi Festival Mystery," in which young Mira and her friends must track down two buckets full of missing colored balloons to save the city's vibrant Holi festival. The episode, much like the holiday itself, is full of color.
"India is such a colorful and vibrant country—we were going more into the hues of the oranges and the reds and the yellows, so we had to bring all of those to life. You see them all in the Holi episode, as we get into that episode itself and you see all the colors that come into play in 'Mira, Royal Detective,'" said Shagorika Ghosh Perkins, cultural consultant and consulting producer for the series.
The Holi festival is a celebration for the coming of spring and an opportunity for all to come together as one community. Shagorika said community and cultural diversity were two important themes for her while working on the show as a whole.
"The diversity that I saw and experienced growing up India, I now see that here—I see that here and it's beautiful and amazing," Shagorika said, "so I just feel like it's really important for kids, especially for kids who are at that age, to be able to see themselves and their culture recognized and represented and for others it opens up a whole new world, where they are probably going to learn and accept and celebrate these differences."
This special episode of Mira, Royal Detective will premiere on the network at 11am ET on Saturday.