Discovery and TLC Nets' Eileen O'Neill on Multiplatform Metrics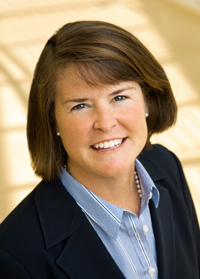 Eileen O'Neill
Group President, Discovery and TLC Networks
Each year, CableFAX's editors pick a select group of programming execs and/or talent whose innovation, creativity and intelligence have made a serious contribution to the content landscape. Our Program Hall of Fame is reserved for those who over many years have consistently succeeded where others have failed, surmounted obstacles that others have not and have influenced the entire industry with their innovative approaches. This year, we selected 4 individuals who encapsulate these qualities in different ways, and we asked them to give us some insight into their mastery of the content game. Here is Eileen O'Neill, Group President, Discovery and TLC Networks, a member of the Program Hall of Fame, 2012.
What's the biggest challenge for the content business in 2013?
It's a renaissance period for content. Audiences are consuming more content over more distribution platforms than ever before. They also have more control over that content – access to special interest niches, how they pay for it, where and when they consume it. The demand for content has never been higher, so it's a great time to be in the content business. The challenge is the same as it's ever been, how to stand out from the crowd and make a hit among all these choices.

What needs to happen with ratings and measurement to more accurately reflect the value of content?
Apples-to-apples metrics to be able to aggregate and compare audiences across platforms is a critical step. There are signs the industry is moving in that direction, but the change is not keeping pace with consumer behavior. Ultimately, we need to be able to measure audience engagement, since that is how we create value. It's great to see new companies getting involved in measurement and analytics and trying to shake things up.
With content now on multiple platforms, including over-the-top, who owns the customer these days? Distributors or programmers?
The customer will call the shots on whom they maintain their relationships with. They will decide who they want to share their personal information with and how much. We've seen the consequences when companies over-reach, thinking they own the customer, and the swift backlash that ensues. The brands that are able to develop the deepest levels of trust with their customers will be rewarded with the mostvaluable relationships.
What's your take on how the rising number of carriage disputes are affecting the marketplace and the content ecosystem?
No one likes the disruption caused by these disputes. But given the pace of change and technological disruption within the industry, I don't think it's surprising that there is instability as these significant contracts come up for renegotiation. We're focused providing irresistible content, which serves the interests of both our audience and our affiliate partners.

What excites you most about the business now and in the coming years? And why?
I'm most excited about the things we haven't imagined yet—new forms of content. With the explosive growth of social media and gaming, we can redefine engagement. We've never been closer to our audiences, and that will influence the way we develop content. With more outlets available, we have more places to experiment with content. It's always exciting being a pioneer, and there are lots of opportunities to explore in our business.
ED Note: Register for the Dec. 4 Program Awards in NYC here!