DirecTV: Mixing Martial Arts with Drama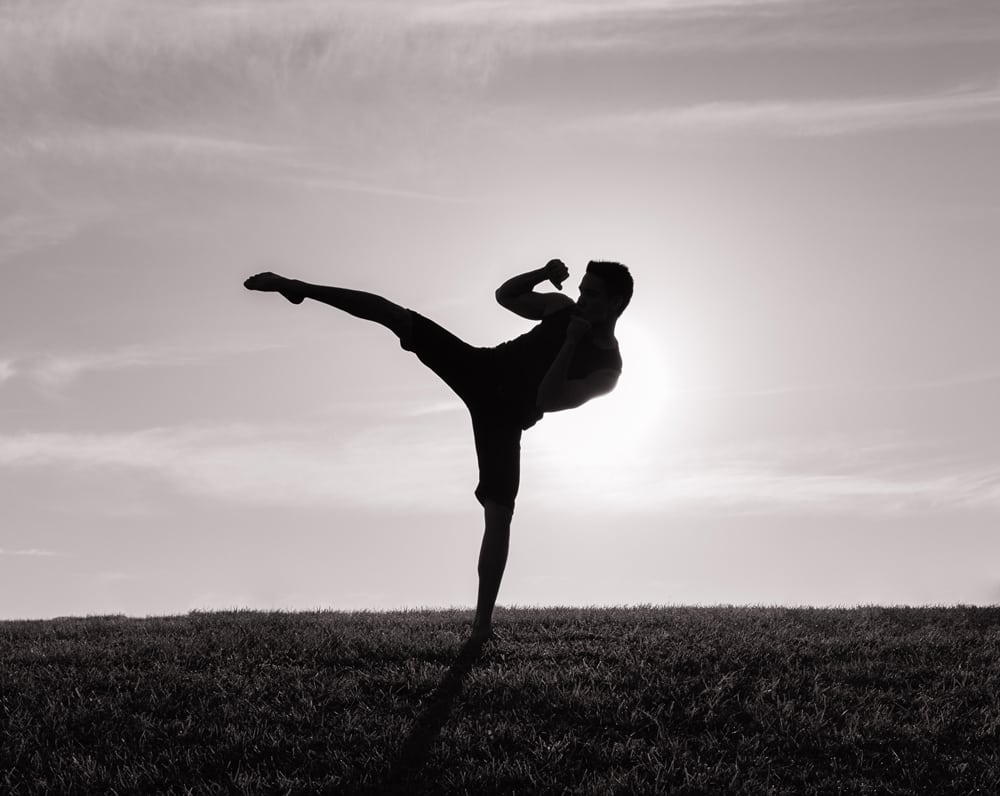 It was just a bit deflating for DirecTV entertainment chief Chris Long Saturday morning at TCA.
After introducing critics to DirecTV's Audience Network, a premium service with about 20mln subscribers, with statements like 'we're trying to curate great TV' and 'quality original programming will be a differentiator for us,' the first question of the day was prosaic—a critic complained politely to Long, asking why it's been so difficult to get a DirecTV installer to come to his home. Long responded quickly and humorously, promising there'd be a truck at the critic's house before the 45-minute-long TCA session was finished.
After swatting that question away effortlessly, Long turned to the satellite carrier's hit-heavy series "Kingdom," (Oct 8 premiere, Audience Network), a drama about a family entangled in the world of Mixed Martial Arts (MMA).
Naturally, the backdrop of the series drew questions from critics. Will each of the series' 10 episodes revolve around a fight? No, series creator Byron Balasco said. Most weeks will include a fight, but not all, he said. Moreover, the MMA matches "are there to serve character and drive the story we're telling…they have an emotional context… [and] each is shot a bit differently…."
And the stories are plentiful. "All these fighters go into the cage with demons, either they're in there to feed their addictions or feed their families," they all have stories and motivations, said actor Jonathan Tucker, who plays fighter Jay Henderson.
To keep things authentic, the actors playing fighters—singer Nick Jonas, Matt Lauria of "Friday Night Lights" fame and Tucker — said in addition to attending a rigorous MMA boot camp they were required to gain weight for the series and continued to hit the gym during breaks in shooting. Each recounted stories of injuries incurred during shooting fight scenes, usually against opponents who had been MMA competitors. There was a funny moment, though. When Tucker was sent for treatment to fix a deep cut in his scalp doctors had to contend with his blood as well as theatrical blood, which had been applied to his face and skull prior to shooting.
Since shooting MMA fights is best when done in close-ups, it's critical that the actors were physical enough to portray fighters, Balasco, a huge MMA fan, said. "They're in shorts…you can't fake it."
Critics wondered whether this series was 'a guy's show,' intended to attract a male-heavy demo, in concert with the bevy of sports that DirecTV carries. Absolutely not, Long said. "We were attracted to this series not because it's a sports show, but because it had a great script," he said. "We're looking for shows that get us out of the clutter…we have a premium slate with great casts and great writers…we want to be a tastemaker for the future of television…I want people to say 'Every time I go to that channel I see something great.'"
In fact, the character of Lisa Prince, played by Kiele Sanchez, may be the strongest person on a series filled with muscled men. She plays the girlfriend of Alvey (Frank Grillo), who owns the gym where the family of MMA fighters train; she essentially runs the show. "Kiele's character is the only one thinking like an adult in the gym, she keeps everything together," Long said. For the record, there are a few female MMA fighters in the show. "I wouldn't disrespect them," Lauria said. "They'd whip my ass."
As for working with DirecTV, there was praise all around. DirecTV has never told me to fit the series into an agenda, just make a great show, Belasco said. Joanna Going, who plays Alvey's estranged wife and mother to two of the MMA figthers, said, "It's huge for me [working for DirecTV]. The freedom you're afforded and creativity you're allowed…it's not so much by committee so you can have a clearer artistic vision…it's very exciting as an actor, you're included more, you're brought into the writers' room."
And what about passing higher paying gigs to work on the series? "There's a built-in comradery here," Lauria said. "I've never been stretched so much as an artist…this series is requiring more of me physically and emotionally than anything I've ever done. How can you pass that up?