Digital, Tech and Trailer Awards Breakfast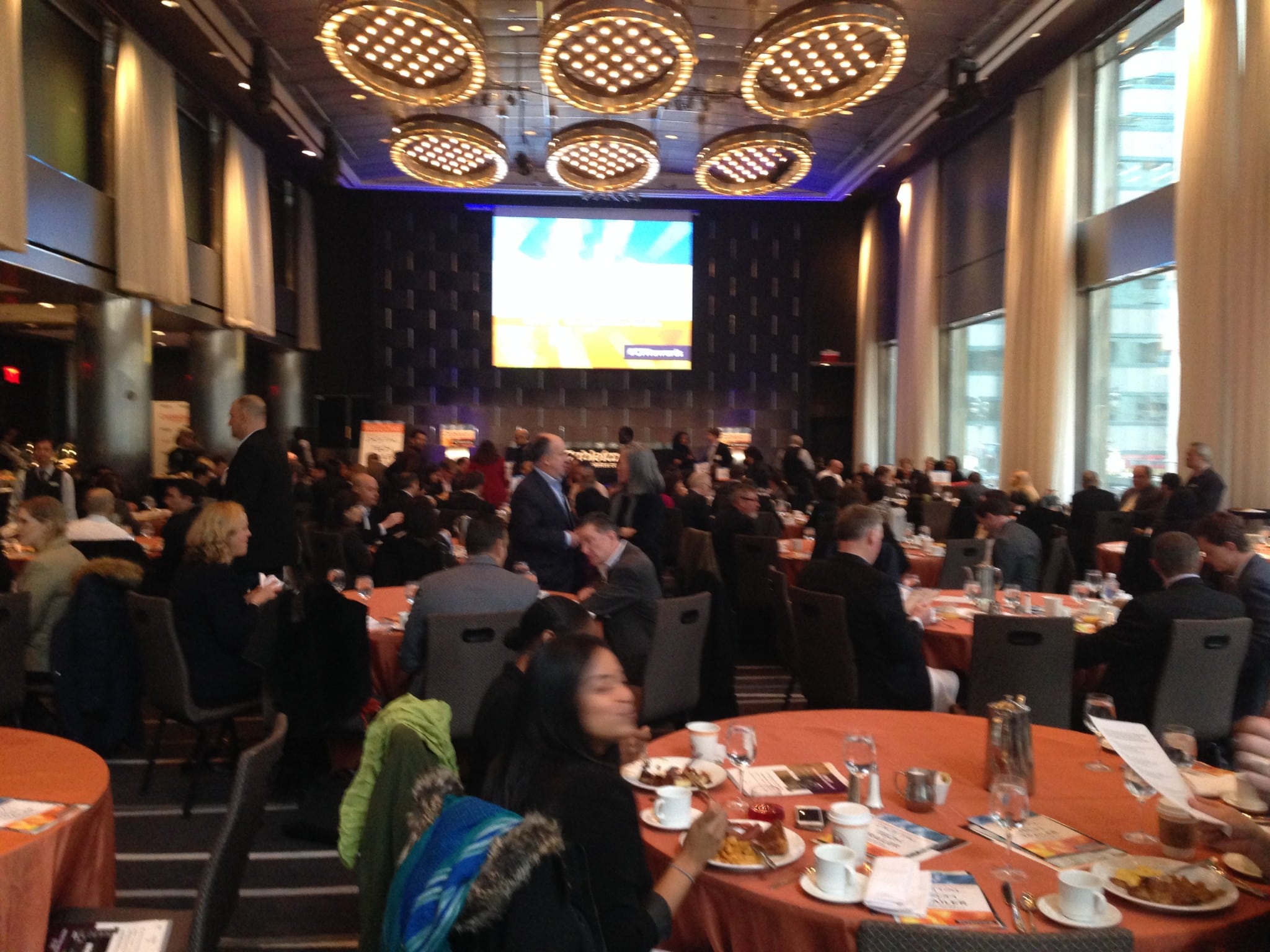 Cablefax honored the best trailers, techies and digital hotlisters at NYC's Grand Hyatt Thursday morning. But besides celebrating the fantastic creative, technical and marketing expertise in the room, we learned about selfies, social and service.
When asked where they'd taken their best selfies, digital award winners responded with a variety of unique places. They've snapped shots at the Panama Canal, on a roller coaster, with the Pope and in the delivery room. They've selfied at the Pyramids and at Walt Disney World with their kids, within a crater in Maui during sunset and on mountaintops. Our personal favorite? WWE's Corey Clayton answered, "this stage" and took a selfie with the room rivaling Ellen DeGeneres' Oscar antics (see below). A close second was Al Jazeera America's Dean Visser's: "I've never taken a selfie."
Best place I've ever taken a selfie is… #CFXAwards! #BestSmartphoneApp #WWEApp pic.twitter.com/gdsTVxZ9jp

— Corey Clayton (@CoreyClayton) March 26, 2015
We also heard some useful advice on how to stand out on social media. "Use lots of profanity" (clearly) was one response, while another recommended tying your messaging to the local community. Tech winner Arris' Alex Swan quipped cleverly, "don't cloud it; make it real clear." Bravo's Lisa Hsia emphasized it's important in social to keep consumers engaged and keep them coming back, and MCTV's Bob Gessner noted that having well-trained employees practicing personal customer service is critical.
Interwoven throughout the program were our top picks for trailers and sizzle reels, from the suspenseful and alluring clip for SundanceTV's "The Honorable Woman" to the eery, enigmatic spot from AMC's "Better Call Saul." Check out all the winning clips here and the digital award winners here.