Destination America's Halloween: A Live Exorcism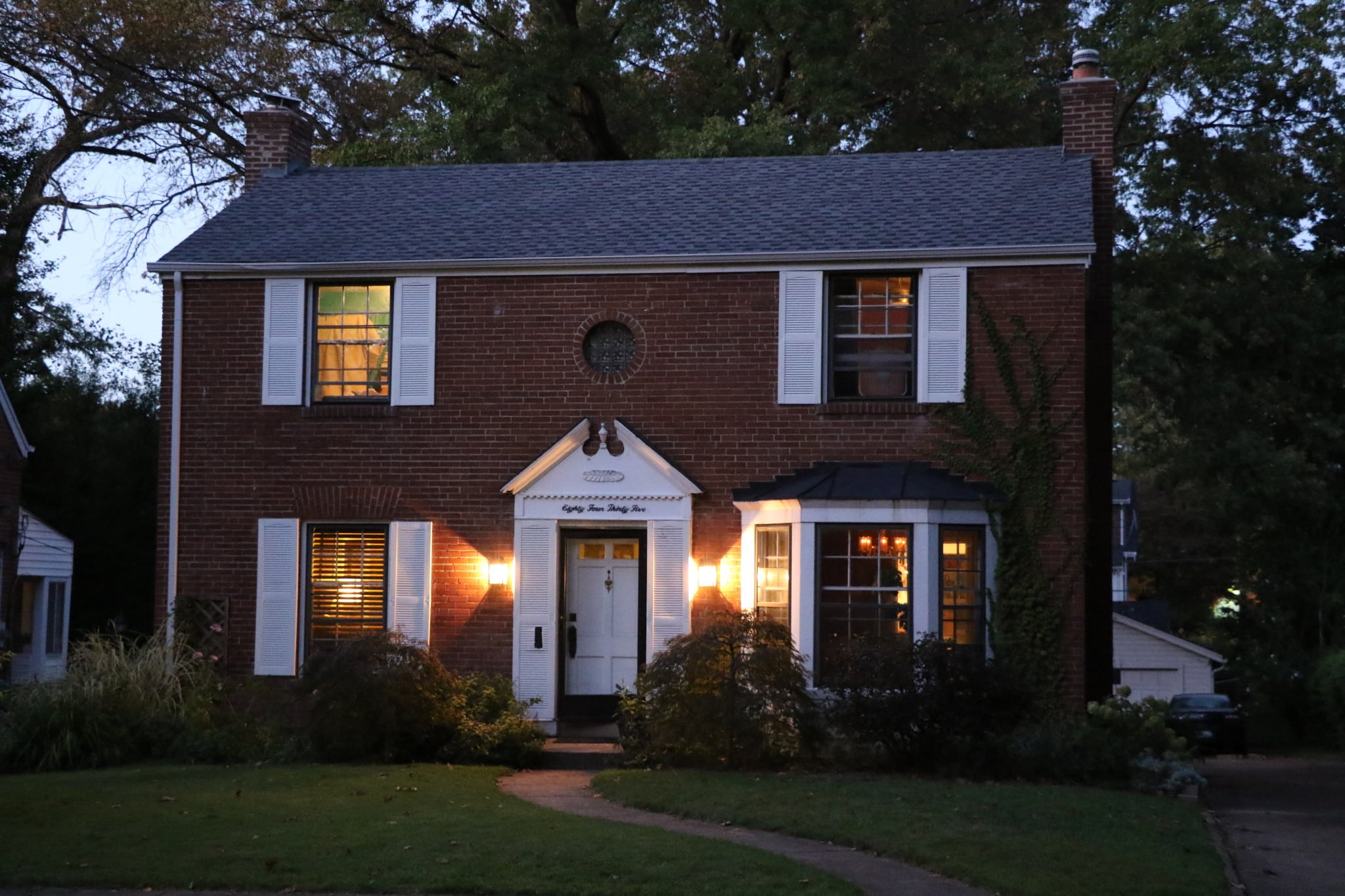 There are plenty of networks running Halloween-themed programming ahead of the holiday this weekend. But how many are airing a live exorcism? Just one, we believe. Destination America will air the live, 2-hour special "Exorcism: Live!" Fri Oct 30, 9/8c, where a team of paranormal experts, the crew from DA's "Ghost Asylum," and a bishop will attempt to exorcise demons from the actual house that inspired the iconic film "The Exorcist." We spoke with Henry Schleiff, group pres of Investigation Discovery, Destination America and American Heroes Channel (with a couple of assists from DA marketing VP Laura Giacalone) on the risks, the rewards, and why this is important for the network.
How did the idea come about?
HS: Destination America, which is barely 3 years old, is about the people and places and stories that you come across, across America. We love to cover the folklore, the myths, the legends that have built up over time around this country. And in some of our research, we came across the fact that the events that inspired in the actual movie "The Exorcist" took place 66 years ago—which is kind of an interesting number itself—in St. Louis. We thought wow, for this network that shouts America, here is this quintessential American horror story. And what a perfect time to do a special around the actual events concerning it, and that of course is Halloween—perhaps one of the most iconic of American holidays… And then the fact that we have been given privy and access to the actual house where that took place, the actual bedroom. We've actually gotten the bed where the rites of exorcism were given. We have the benefit of a priest doing the exorcism, and we have all of the medical assistance behind us, and all of the precautions you would take.
How is this important for the network?
HS: I think all of us viewers of entertainment, regardless of the medium or the platform, whether it is broadcast or cable, certainly digital, over-the-top, looking at all of the variety and volume of content out there, there is just naturally, human nature being what it is, the search from something different. The search to be told to be informed about aspects of life—or perhaps in this case, death—that we're not familiar with. And to have it done in a different way. I think that's just human nature. And I think when you see a network like Destination America really breaking the mold, really taking a step out and separating itself from the pack, I think you have to stand up and applaud and think, wow, why haven't I been watching more on this network. I think that's part of what we're doing here.
That house is known by so many—not just fans of scary stories. Was it difficult to gain access?
HS: We have had a good relationship with the family. They indicated to us that there appeared to be unusual spiritual activity in the house, and they knew Destination America because we've become the leading exhibitor of programming in the paranormal genre, led by our incredible "Ghost Asylum" team here, and of course [psychic medium] Chip Coffey… They thought we were the right people to give that access to. And then the actual physical access in the house is quite difficult. It's not a large house; it's fairly constricted. Especially given that we are doing this with 6 cameras, to enable the viewers to see what's going on in any room, regardless of where our Ghost Asylum team is, regardless of where Bishop Long is. So the access has been wonderful in terms of the family, but physically it's a difficult show to shoot.
LG: I think the family is happy that we're going to help them. Because every homeowner since has experienced situations, and they haven't been able to use traditional methods to get rid of these demons.
HS: The family requested us to come in in light of these events.
What made you want to do something like this live? Aren't there many risks involved? What are the rewards?
HS: I think the importance of doing it live is to show to the audience that there are no tricks. We're not doing things in post. There's nothing being done with cameras. We want the audience to have the same experience of the adventure that we are having, because this is a very straightforward … we might not actually see or envision anything. There is a risk, as you would expect at any live event. We're pretty well assured, talking to the family, that there's a lot of activity. But we want the viewer to see what we're seeing in real time. I think that's very important, given the journalistic integrity that we think has to accompany something like this.
How important are live stunts to the TV landscape right now?
HS: I think the live part is an element of it for sure. But this is more about storytelling than anything else. And I think DA benefits, as do some of other networks like ID, from fundamentally great stories. And that's what this really is. It happens to be an exploration, it happens to be the means of it—the exhibition of it is live. But the fact is that this is a fascinating moment that I think anybody would want to be a part of. And certainly in the production of that moment—making it live and indicating that you are there with us and nothing else is transpiring, I think helps the show.
How have you prepared for this?
HS: That's a very important point. Let me go back for a second. To the extent that this is in Cablefax. I'd almost use this forum of Cablefax to suggest that Cablefax's readers don't necessarily watch this show. We don't know what's going to happen. It's a dangerous moment in television when you can't predict what will happen. And given that it's an older audience, we feel a responsibility, and we'll indeed have a warning on the show saying this is indeed going to be an unusual 2 hours, given the fact that it's virtually unedited, that it's virtually live coverage, and we don't know what's going to happen. So without the benefit of medical supervision, we'd almost encourage your readers not to watch the show. On the other hand, for those who are participating in the exorcism, the team, the priest, and what have you, we will have ambulances standing by and medical assistance as necessary.
Do you get a sense that people who watch this stuff believe in it or are more curious and fascinated?
HS: Let me tell you why I watch it personally and why we get the kind of audience that we do—not only as a leader, but THE leader in content that is paranormal—stories Thursday night, Friday, Saturday and Sunday. I go back to the fundamental point that 60% of Americans today believe in ghosts. And more than half of that 60% say that they have experienced personally the presence of a spirit, seeing a ghost, or some experience. So it's an amazingly widespread phenomenon. For those like myself—I'm fascinated with the people who believe in it, and I think we can look at it from another perspective in the case of Friday night's show… and truly wonder, regardless of religion, what life is like after death. What is out there after we pass? And I think this raises legitimate questions about that subject. So I think you've got an amazingly broad spectrum of interest.
LG: And I think also, with younger viewers, millennials, what we found is that they believe in spirituality, so ghosts and aliens and all these things can fall under that bucket.
Will you do this again? or is this a one-off?
We certainly continue to explore the genre in general. Given our leadership position here, we'll continue to stretch the envelope. We may do it with live events. It's going to be hard to exceed the level of interest that this has generated, and hard because of the timing in and around Halloween, and the 66th anniversary, but we'll certainly continue the tradition here.