'Deadwax' Delivers as Shudder's First Short-Form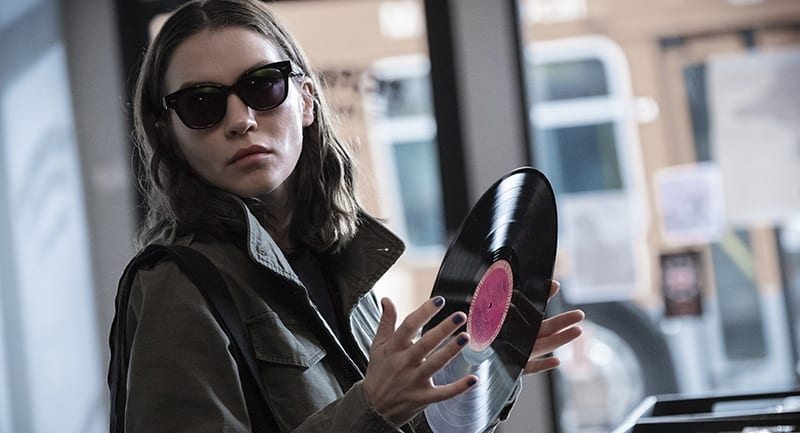 Shudder, AMC Networks' streaming service dedicated to suspense and horror, scores big with "Deadwax," its first original scripted short-form series, premiering Nov 15.
The eight-episode thriller was created and directed by filmmaker, sound designer and electronic musician Graham Reznick.
"I've had the idea for a couple years now. I just wanted to do something involving vinyl and music and sound," Reznick told Cablefax . "I really love to explore sound design and do something of my own that used sound and music as the real focus of the narrative, and take advantage of the more subtle and subconscious things you could do with sound. The idea that sound could do things to your brain that you're not aware of."
The show follows Etta, played by Hannah Gross ("Mindhunter"), who is hired to find the only existing print of a record that kills anyone who listens to it. Sound plays a huge role in the series.
"People say you write the movie three times, on paper, on set and in the editing room. My most favorite part is seeing everything come together, especially something that's so music-oriented. I tried in every episode to have at least one sequence that was more than the sum of it parts, where if you took any element away it wouldn't be the same thing," Reznick said. "I realized I could break it out easily into eight little mini-acts, almost like chapters. It's almost like tracks on an album."
The eight episodes only run roughly about two hours long, and Reznick explained it was shot almost in the same way an indie feature would be.
"I'm very proud of it. I think people are going to dig it, especially if they're into horror or music in general. We had a really great cast and crew," he said.
The first episode definitely matches Reznick's assessment. With surprising twists, excellent writing and acting, stunning visuals and audio, Deadwax finds a way to keep "spooky season" alive post-Halloween.