Crown Media Family Nets' Bill Abbott Shares his Favorite Business Book
Editor's Note: We'll be featuring profiles of executives honored in our 2012 CableFAX 100 issue. We asked each of them to answer a few lighthearted questions and we've shared their responses below. Here is what Bill Abbott shared with us. Read the 2012 CableFAX 100 issue in its entirety here.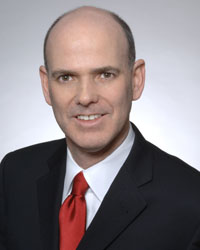 Bill Abbott
President/CEO
Crown Media Family Networks
Early bird or night owl?
Night owl
Disney World or Universal Studios Orlando?
Disney World
My favorite business and/or motivational book:
Success is a Choice
by Rick Patino
My favorite iPad App:
Wall Street Journal
My favorite vacation spot:
Cape Cod
The one thing I tell my kids about success in life:
Make smart decisions
The one thing I'd do differently if I could go back to high school:
Recognize that it was just one moment in time
If I invented my own app it would…
allow me to truly watch my TV anywhere!
Why isn't TV Everywhere … everywhere yet?
Internet connections/Program rights
My famous last words will be
: I've loved these days
When scientists from the future dig up a cable system from 2012, they will conclude that:
It was a good try, but archaic.
The one topping that should never be put on a hot dog:
Ketchup
Bands I would actually go see live:
Rod Stewart, Billy Joel, Elton John
I'd give up my cell phone for a week if… I could trade the week for cell phone service in my neighborhood