ConnecTV Partners with Evite to Promote Social TV Parties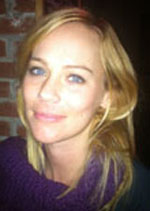 Kaylee Hultgren
As TV viewing parties become increasingly more virtual, whether via second screen applications, Twitter, Facebook or another social outlet, ConnecTV is looking to capitalize on the invite stage of such gatherings. On Monday the social video network announced a partnership with Evite to promote virtual viewing parties surrounding marquee events like the Super Bowl, award shows and March Madness.
It could backfire, of course. Spotting an Evite in your inbox currently signifies a party. Meaning, a physical one, at a predetermined location. An "Oooo, what have I been invited to?" response could morph into the more deflated "Oh, I was already going to watch that show. On my couch." But it is some sort of communal experience, I suppose—if the opposite of exclusive.
So what constitutes the "party?" The ConnecTV app allows viewers to create 6-second snippets of TV shows that they can comment on and share on Twitter, Facebook and email. (For more details on the app check out my article on second-screen apps here. https://www.cablefax.com/cfp/cfp/just_in/56320.html) You can see them on the ConnecTV app, which has a "social timeline" that lives for a show's entire season.
According to Co-Founder/CMO Stacy Jolna, ConnecTV will be working with Fox, CBS and 10 local broadcast media companies (also investors in the company), including Hearst, Scripps, Gannet and Cox. But it also hopes to work with advertisers through its TV AdSync Network technology to create second-screen ad experiences triggered by live TV commercials during broadcasts. There's a "sync" button that connects you to the show. Evite, meanwhile, aims to work with advertisers on sponsored invitation designs and advertising as well.
It's true that more and more TV viewing is happening on your phone—aka your lifeline—so maybe ConnecTV is on to something here. And at 6-second clips, it could be less distracting from the main screen than other second-screen experiences which could be considered a tad complex to navigate simply.