Company Clarity: ESPN Pres Jimmy Pitaro's Vision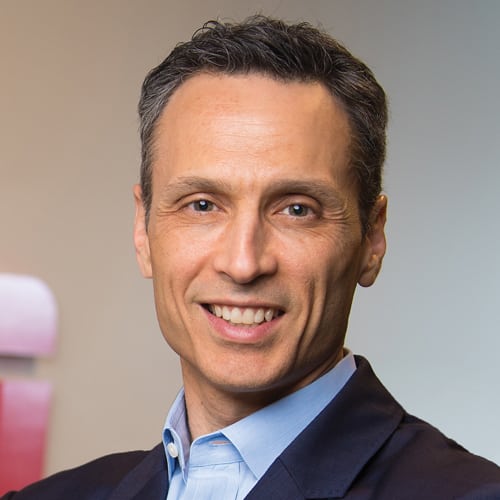 In his six months as ESPN's pres, Jimmy Pitaro has been busy.
"When I got here I decided I needed to provide the team with clarity," Pitaro explained at the brand's Media Day in Bristol, CT on Friday. "Clarity in terms of our mission, but just as importantly, what are our core business drivers going to be going forward?"
Pitaro left competitor Yahoo in 2010, and then spent eight years at Disney before jumping into his role at ESPN. He said his long stint at Disney getting to know the ESPN brand helped him identify his four priorities for the company. The first is the direct-to-consumer business.
"As Bob Iger said in the earnings call, we're very heartened by the conversion rates we're seeing on the ESPN+ side. We're enthused by the number of people that are trying the service and subscribing, and the amount of people converting from the free service," Pitaro said.
College football is incredibly important for ESPN+. ESPN itself has the rights to 900 college football games this upcoming season, with at least 200 airing on ESPN+ in its first season. The subscription service also has access to games from at least nine conferences that may not be as popular on a linear net, such as Ivy League or Sun Belt games.
"We show you the biggest games across our linear networks, but we recognize the fact that a fan of Dartmouth football will be just as passionate as a fan of Alabama football. We want to serve every sports fan," Pitaro explained.
The second priority is audience expansion.
"The most important part is appealing to, speaking to, attracting to a younger audience. We've signed deals with UFC, top-ranked boxing, really leaned into e-sports, expanding our presence on social media, specifically Snapchat and Twitter. And of course our app, which we launched in April of this year," Pitaro said.
Third on his list is quality, which he said remains "our primary focus, and that will not change."
Finally, Pitaro promised to prioritize innovation. "People typically think about innovation as ones and zeros, and yes we take a lot of pride in the new app and ESPN+ but we think about innovation in every area, whether it's marketing, highlights, or what we're doing on field," Pitaro explained. And how has it been going so far? "We've provided that clarity to the team, and it seems to be resonating thus far," Pitaro said. He also provided an update on the brand's upcoming ACC Network, on schedule to be launched in 2019. The net will carry 40 games, with multiple distribution deals already in place and more in the works.