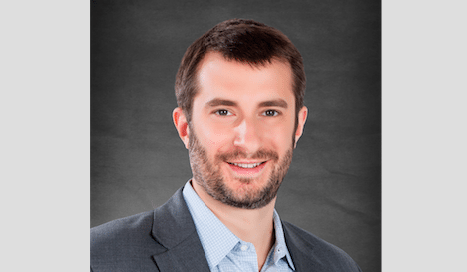 Jon Wax
Jon Wax was upped to evp, original programming for WGN America and Tribune Studios. He was behind the network's newest original series, "Underground" and "Outsiders," which outperformed last year's averages by more than a thousand percent in the adult 18-49 demo in Live+7. Wax will continue to oversee scripted development. He joined the WGN America in 2013 to lead the network's new direction in scripted TV. Prior to that, he spent 15 years at Fox, most recently as vp, drama development at 20th Century Fox Television. Wax tells us he was a fencer at Haverford College in Philadelphia, participating in many a tournament. After college, he taught English to high school students in Japan. And once, he got to combine those two experiences during a training session with Japan's top-ranked epee fencer, an Olympian. That may or may not have been the moment he decided to pursue a career in something other than fencing.
Jean Shi
Oxygen Media has promoted Jean Shi to vp of development. She'll continue to curate and develop original concepts for the young, modern female audience. Shi joined the company in 2014, and prior to that, she served as vp of development and co-executive producer for GRB Entertainment. She also served as director of development for Lion Television and has produced series for Fox, Discovery, Bravo, Travel Channel, TLC, Animal Planet, MTV, CMT, HGTV and others. We learned that Shi lives in the Hollywood Hills with her husband and two dogs. She meditates every morning and her favorite pastime is shopping. Other interests included fostering rescue dogs, nail art, traveling to Taiwan and her high-powered, all-female book club.
Reagan Feeney
Reagan Feeney was appointed vp, network partnerships for Hulu. She's charged with managing Hulu's strategic relationships and carriage agreements with networks and operators as the company enhances its services—including its foray into live streaming. Her last post was vp, content at DirecTV where she negotiated acquisitions and worked with linear cable channels. She was part of DirecTV's programming acquisitions team since 1997. Feeney says she loves all Boston sports, especially Tom Brady. She enjoys traveling with her seven-year-old daughter and husband, watching golf on TV, and blueberry pie. Also, she has a musical talent: "I'm a novice at the violin but can play a pretty mean 'Happy Birthday To You.'"
Oswald Méndez
BBC America named Oswald Méndez evp of marketing and digital. He'll handle all strategic, creative and consumer marketing, as well as digital, social and ad sales marketing. Before joining the company he was evp and CMO for MundoFox Broadcasting and also served as svp, lifestyle entertainment with Fox International Channels. He began his career at McCann-Erickson Worldwide, where he managed Coca-Cola's global media strategy and pan-regional efforts for Latin America. Méndez tells us he loves the theater and goes at least three to four times per month. He's a major foodie and loves to explore new restaurants. Another passion is spinning and Flywheel.
Barbara Bekkedahl
The Weather Channel has tapped Barbara Bekkedahl as svp of ad sales. She arrives at the network from NBCU, where she was vp of client solutions. Bekkedahl also managed the national ad sales team for Bravo while at NBCU. We're told that she's married to a ski instructor, has a passion for cooking, swimming, hiking, being at the beach, and of course skiing. We also learned that she has three kids—one in college, one going to med school and one starting a finance career at Bank of America—and three sisters, two of whom are in the ad sales biz as well: MaryAnn and Carolyn Bekkedahl.