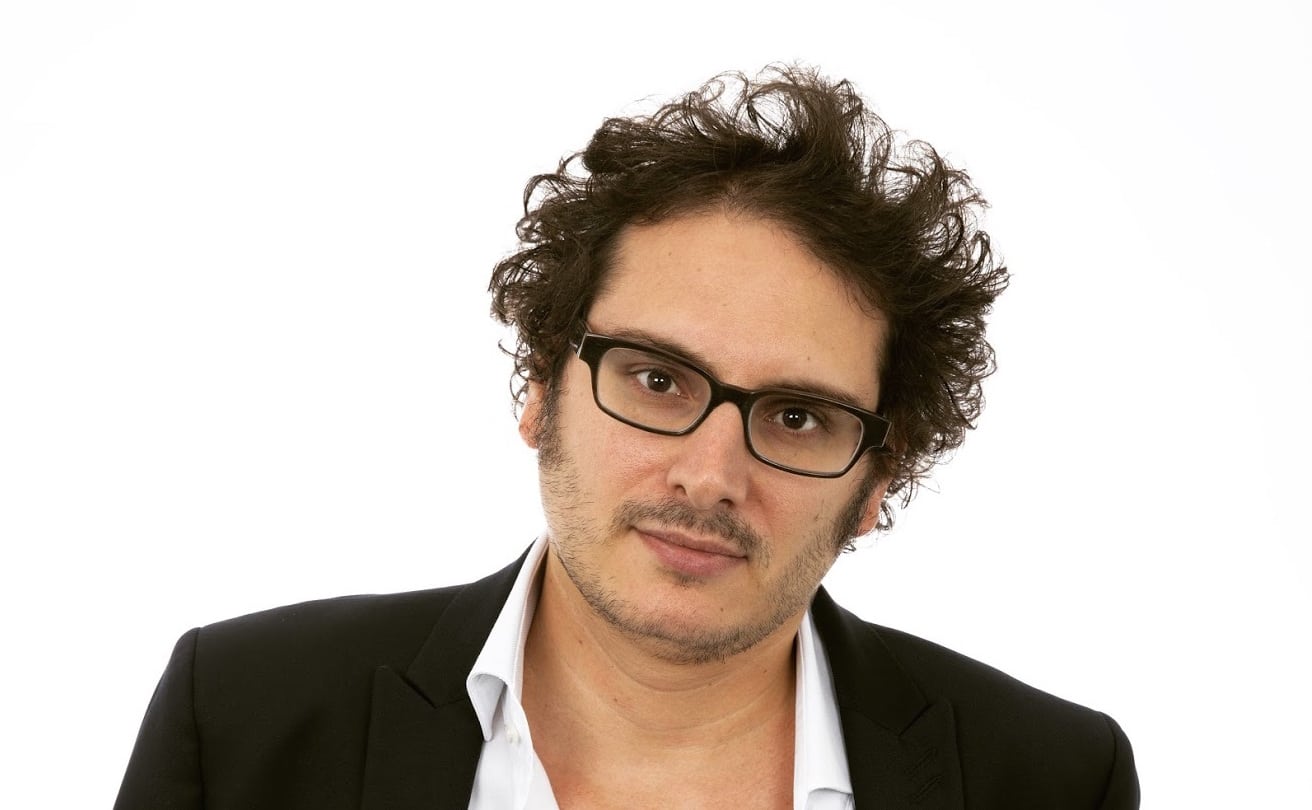 Nathan Guetta
Nathan Guetta was promoted to vice president, product and technology at Condé Nast Entertainment (CNÉ). It's a newly-created role and entails oversight of production technology operations for CNÉ's digital video division. Most recently, he led the re-release of the company's mobile-first, social video platform, The Scene. Previously, Guetta was director of marketing for Samsung Electronics, and he also headed up content services for Vodafone. He led Dailymotion's products and project management team and held product management positions for several tech companies in France as well. "Last year, I listened to 334 hours of recorded music, I always have a stash of Mariages Freres tea in my office," he tells us. "And, as a French national, I will always go for some good food and wine."
David Nickoll and Rick Qualliotine
NFL Media has upped David Nickoll to executive producer of NFL Now and Rick Qualliotine to vice president of emerging production platforms and systems—both newly created roles. They previously worked with the NFL Media team on a freelance basis. Nickoll joined the group in 2015 and led the relaunch of the digital video network NFL Now. He's now responsible for its direction, development and execution. In the past, Nickoll was a showrunner, writer and producer for TV and digital series, including "Saturday Night Live," "The Late Late Show with Craig Kilborn" and "@Midnight with Chris Hardwick." Asking him for few fun facts yielded a barrage of accomplishments, which you can find here.
Qualliotine also joined NFL Media in 2015. He was instrumental in developing the group's internal reorganization efforts. His new role entails oversight of the planning and implementation of production processes and operational systems. Previously, he was svp of production for Xbox Entertainment Studios and also served as producer for shows on NBC, Fox, Comedy Central, MTV, Nickelodeon, Spike and HGTV. Among his innovations: He launched the first live blog of the Oscar telecast and was an early adopter of digital post-production technology. A few fun facts about Qualliotine: He tells us he shot Super 8 B-roll for the documentary "Hoop Dreams" and stood with basketball great Bill Walton at both the final Grateful Dead shows before Jerry Garcia passed away and the recent 50th anniversary shows at Soldier Field in Chicago. Also, he and his daughter Carlotta (his all time favorite creative partner) took first place in the 2014 Mildred Street Pumpkin Race.
Doug Bognar
Automated TV buying platform AdMore and its sister, short-form direct response television provider REVShare has tapped Doug Bognar as executive director, media sales. He'll acquire, plan and execute ad agreements across pay-TV and IPTV providers with a focus on using local cable systems to increase revenue potential for undervalued inventory. He comes from Delivery Agent, where he was director of sales delivery since 2011. He also served as national sales manager at Cross-Media Works. Bognar tells us he's really into cycling. "I've been on many rides throughout Europe as well as the USA and turned then into more than a hobby by publishing several travel articles," he says. He also loves to make sausage and uses his smoker to make tons of BBQ. He spends "time and too much money" following Indiana University basketball and Notre Dame football. And he loves to cook and imbibe a wide variety of craft beers.
Jason Dimberg and Dave Shikiar
Machinima has hired industry veteran Jason Dimberg as svp of programming and Editor-In-Chief and promoted Dave Shikiar to svp of production. Dimberg will lead content development and programming across all platforms. For the past 13 years, he has worked in digital video, from programming to sales to product and operations. He has been serving as a consulting Editor-In-Chief for Machinima's daily programming since January 2016. He was also gm of Screen Yahoo's video site and vp of digital services at CBS College Sports/CSTV. Dimberg says he's an avid gamer, most recently with games like Battleborn, Rust and Clash of Clans. He collects sports memorabilia ("my favorite piece is a Bob Gibson signed baseball") and he loves vintage comic books. Fun fact about Jason: If you take the first letter of every month, starting in July (the month he was born) and go through December, it spells Jason D. Who knew!
Meanwhile, Shikiar was upped from his previous post, head of production. As svp he'll add oversight of development and current series production to his duties of managing studio operations, budgeting and production accounting. Before joining Machinima, he was svp of production for development and current at Zodiak LA. Outside of work, Shikiar works with kids and animals. He's on the board of the Wildlife Learning Center in Los Angeles and is an advisor for the JAM school program, a health and wellness program that reaches 12 million kids.