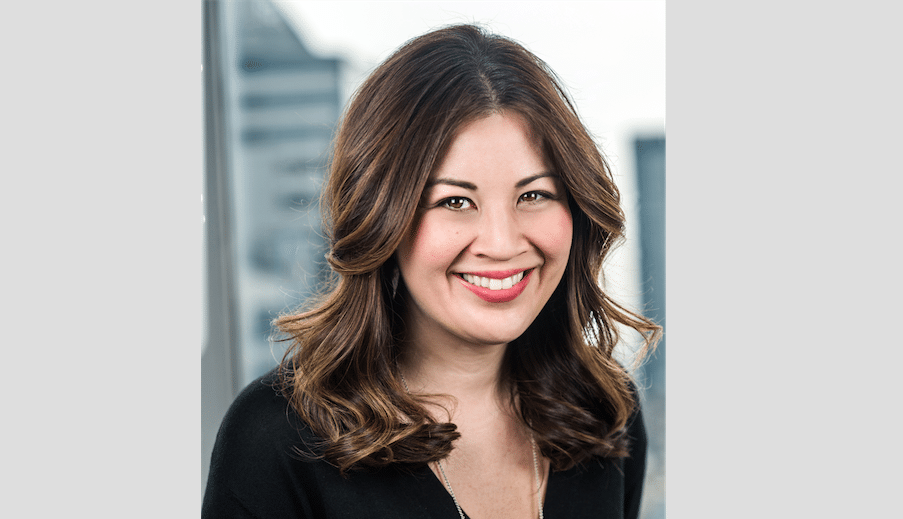 Sarah Iooss
Sarah Iooss has been appointed SVP, Business Development for Viacom. In her new role she'll manage partnerships is the social, digital and mobile spaces as well as in the data-driven ad sales solution arena. The move comes as Viacom ramps up its partnerships with platforms like Snapchat, Twitter, Tumblr, Facebook and others. Iooss was previously SVP, Velocity Products Group in Viacom's Ad Sales division. Other roles at Viacom, where she's worked for more than a decade, include SVP of Partnerships & Client Strategy and SVP of Digital Ad Sales for the Music and Entertainment Group. She worked at A&E Networks before coming to Viacom. Iooss tells us she has an MFA in Creative Writing from The New School, is a Soul Cycle addict, and considers herself a TV fanatic. Her favorite show right now is TV Land's "Younger."
Chris Lenz and Danielle Della Corna-Kupchak
Elsewhere at Viacom, Chris Lenz and Danielle Della Corna-Kupchak were tapped as SVP of Creative and Production and SVP Integrated Marketing, respectively, for Viacom Velocity, the company's integrated marketing and creative content division. They're charged with meeting the movie studios' demand for custom branded content campaigns. Lenz has worked at the company since 2013, and prior to that spent more than 20 years as a producer and creative director. At BBDO he was an executive producer, he worked as SVP of video and content at Sony Music Entertainment, and he served as VP of production at Grey Worldwide. Lenz informs us that he can do really good voice impressions—but don't ask him to do them on command. Meanwhile, Danielle Della Corna-Kupchak will continue to work on branded marketing, social programming and content for Velocity's movie studio business, a role she's filled since 2010. Something she enjoys, we learned, is taking her 92-year-old grandmother to horror movies—her favorites.
Hugh Fitzpatrick
Further cementing Nat Geo's interest in scripted programming, the network has hired Hugh Fitzpatrick as VP, Scripted Development and Production, National Geographic Channel. Before joining the company he was the head of television for Teakwood Lane, Howard Gordon's production company based at 20th Century Fox Television, where he worked on series including "Homeland," "24" and "Tyrant." He also served as VP, Scripted Programming at BBC Worldwide Productions, as a television literary agent at WME, and started his career in the mail room at Endeavor in 1998. We're told that most of his non-work hours are spent herding cats. And by cats, he means his 8 and 4-year-old boys. Outside of time with his family, his interests and hobbies include music, politics and following the New York Mets and Duke Basketball.
Joe D'Ambrosia
Joe D'Ambrosia was upped to SVP, Original Programming at Disney Junior. He'll continue to oversee production and creative development of the network's series, as well as Disney Channel's upcoming "Elena of Avalor," featuring Disney's first Latina princess, "Mickey and The Roadster Racers," and "Vampirina. Previously, D'Ambrosia produced and developed children's TV and family films at Murray Hill 5 Productions and helped launch Sony Pictures Family Entertainment. He began his career at Nickelodeon, where he was behind their first family film division. Some fun facts about Joe: He toured as an actor in the national company of "Amadeus," he played the back of Rob Lowe's head in the film "St. Elmo's Fire," and he wrote a really cheesy movie for Syfy Channel.