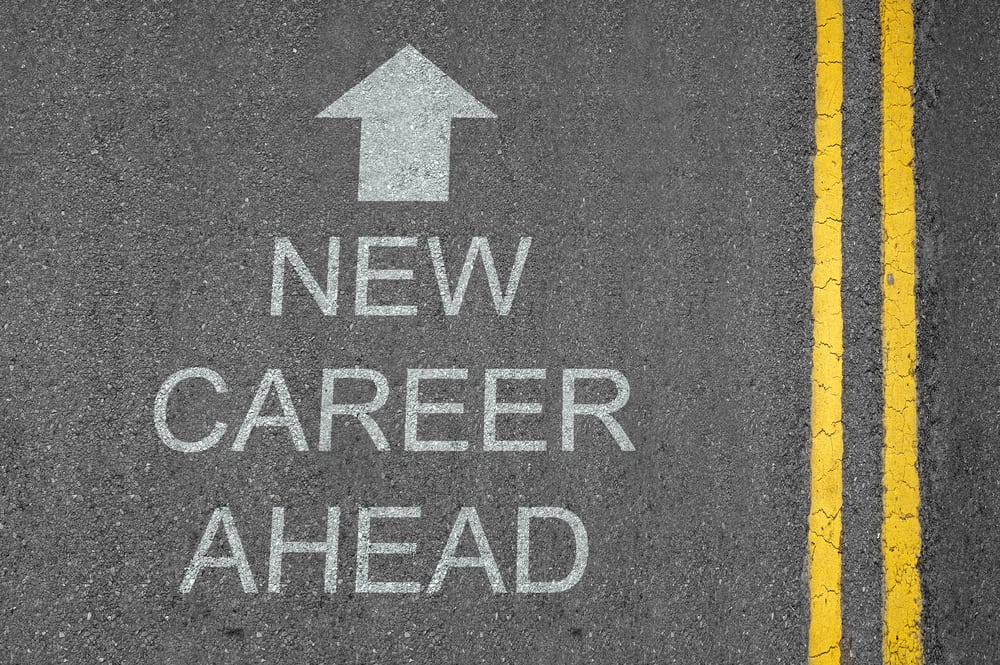 Steve Necessary
Cox has appointed Steve Necessary to lead product development and management. In his new evp role, Necessary will be responsible for all product development and life cycle management across residential and commercial businesses. He most recently served as vp of video product development and management and, for the past several months, in a broader interim role. Before he joined Cox in 2005, Necessary served as president of the video-on-demand division at Concurrent Computer Corporation. Prior to that, he spent more than 20 years with Scientific Atlanta, holding several senior positions in marketing and general management before becoming CEO of the company's PowerTV software subsidiary. Steve's first business trip in cable was to help sell 36 channel analog converters with a rotary dial and manual fine tuning. His customer's response to his pitch was fascinating: "Why would I ever need 36 channels?" Now Steve is proud father to three daughters, who all danced with the Atlanta ballet. "I've seen more performances of 'The Nutcracker' than anyone in the cable industry," he jokes.
Keith Dawkins
Nickelodeon has upped Keith Dawkins to evp of TeenNick and Nicktoons where he'll oversee day-to-day operations of the tween/teen-targeted networks. Dawkins will also continue to handle recent programming initiatives, such as "The Splat" on TeenNick and Nicktoons' NickSports. Previously, he served as svp and gm for Nicktoons and TeenNick but joined Viacom as a supervising producer for VH1 News. Dawkins worked at Fox News Channel prior to that, serving on their original launch team. A WWE fan, Dawkins once had a dog named "Putski," named after former pro wrestler Ivan "The Polish Power" Putski. Keith also dabbles in karaoke, saying that "That's Life" by Frank Sinatra is his go-to song. "I'm also not afraid of pulling out Timberlake, John Legend, Gavin Degraw or WuTang," he admits.
Kevin Edds
Kevin Edds has been tapped as vp/creative director of marketing at Poker Central. With over 20 years of industry experience, he'll oversee on-air brand and promotional creative programming. Additionally, he'll manage the creative team on on-air and off-air executions. Most recently, Edds served as creative director at Daedalus Creative, a marketing agency where he worked with clients including PBS (Primetime and Kids), Nat Geo Channel, Science Channel and Velocity. Prior to that, Edds worked in various roles at Discovery Communications for 13 years. He was director of on-air promotion at Discovery Health and a part of the team that launched Animal Planet. He also was the net's first on-air marketing producer where he created some of its first campaigns for "The Crocodile Hunter." Edds began his career as a freelance production assistant for ESPN/ABC College Football and then segued into writing and producing for Discovery Channel's on-air promotions team. After 20-plus years of sitting in edit suites and watching documentaries, he claims to have cultivated a Vitamin D deficiency and "thus has not had a suntan since 1995."
Rachel Smith
Bravo has promoted Rachel Smith from vp, current production to svp, current production. As vp, Smith has overseen series including "The Real Housewives of Atlanta" as well as two new additions to the Housewives franchise. Prior to joining Bravo, she served as vp, original programming at BBC America. Smith also served as executive producer, production and development at Discovery Fit and Health and Planet Green. Before joining Discovery, she was vp, development and production for scripted programming at IFC TV. Born an Aussie, Rachel loves traveling to exotic places like Mexico and her homeland of Australia. As a way of unwinding, she can also be found redesigning her living room "no matter how cozy her husband and children are," Smith quips.
Adam Boorstin
Collective Studio 71, a global multi-channel network, has named Adam Boorstin as evp of global digital distribution. In this role, Boorstin will oversee distribution of all content and spearhead distribution expansion to new global platforms. Boorstin most recently served as head of partnerships at BuzzFeed Motion Pictures. Before joining BuzzFeed, Boorstin worked in the theatrical marketing department at Disney, the film finance group at the CAA and at Paramount as a unit production manager on a feature film. When Boorstin was at Princeton, he interned at the US Supreme Court for two summers. "Before my career in media, I was focused on a more traditional career path," he explained.
John Brody
John Brody has joined WWE as evp, global sales and partnerships. Brody will be a key member of the company's senior management team, providing strategic vision for WWE's sales operation on a global scale. He comes to WWE from the NFL where he was svp of sponsorship and media sales. Prior to that, Brody served as president of global partnership and business development for Wasserman Media Group. His experience in sports traces back even further to his 12 years at MLB where he worked as svp of corporate sales and marketing for seven years. Brody is a lifelong Red Sox and Patriots fan, although he grew up in Waterville, Maine. John also has some interesting family members; his dad is a Federal Judge and his wife is a leap year baby.
Courtney White
Travel Channel appointed Courtney White to the role of svp, programming. White previously worked as a senior programming executive for HGTV, DIY Network and Great American Country. In her new role, she will oversee all series development for the network and lead the programming team based in Knoxville, Tennessee. In 2005, she joined Scripps Networks Interactive as a program development executive and has created numerous hit series over the last ten years. Prior to joining Scripps, she developed and produced Emmy Award-winning documentary television as well as several series for History, A&E, Nat Geo Channel and PBS. Outside of the office, this cable exec is a "proud member" of her first-grade daughter's mother-daughter book club. She also owns 23 farm animals with plans to "drive 14 hours from Knoxville to Vermont with husband, three kids and two dogs."
Chris Bastian
Chris Bastian has been named the new svp and CTO of The Society of Cable Telecommunications Engineers (SCTE). Bastian joins SCTE after more than 10 years with Comcast where, most recently, he served as executive director focusing on Xfinity WiFi. In his new role, Bastian will be responsible for all areas of technology and engineering to ensure that SCTE and ISBE maintain a leadership role in standardizing and operationalizing advanced technology, particularly with efforts like SCTE's Energy 2020 program. Before his most recent role at Comcast, Bastian was executive director of network architecture for the Comcast Technology and Product Group as well as the senior director of converged regional area network engineering for the Comcast Network Engineering Group. Prior to that, he held operations and engineering positions with RCN and Comcast Cellular Communications. In addition, he spent 10 years in engineering and leadership with the National Security Agency. In the summer of 2014, Chris and his son, Ben, hiked 120 at Philmont Scout Ranch in New Mexico. He loves camping, biking, hiking and other outdoor activities. "It's a successful weekend if we've spent the majority of it outside," he says.
Renu Thomas
Disney/ABC Television Group has upped Renu Thomas to evp, media operations, engineering and IT. Thomas will work closely with the senior leadership team to ensure strategic alignment of the group's investments, initiatives and business growth objectives. Renu was previously svp, technology and operations prior to her promotion. She joined The Walt Disney Company in 2007 as executive director of operations for ABC News where she set overall strategy and led operations for studios, control rooms, editing and graphics. Before Disney, Thomas held production and operations positions with MacNeil/Lehrer Productions and NBCUniversal. Thomas is firm on the fact that "family is very important." She's also a mentor to the next generation of '"girl tech talent" and enjoys biking, hiking and SoulCycle.
Bret Griess
Bret Griess will succeed Peter Kalan as CEO of CSG International. Currently Griess serves as president and COO, although he'll take over as CEO and member of the board on January 1. For over 19 years, Griess has served in various roles at CSG in operations and information technology. "I am grateful to have the opportunity to lead CSG at this exciting moment in our history," said Griess. In his spare time, Bret is a private pilot and enjoys cooking for family and loved ones. He is also "secretly jealous" of people who have time to work on great causes like Habitat for Humanity.