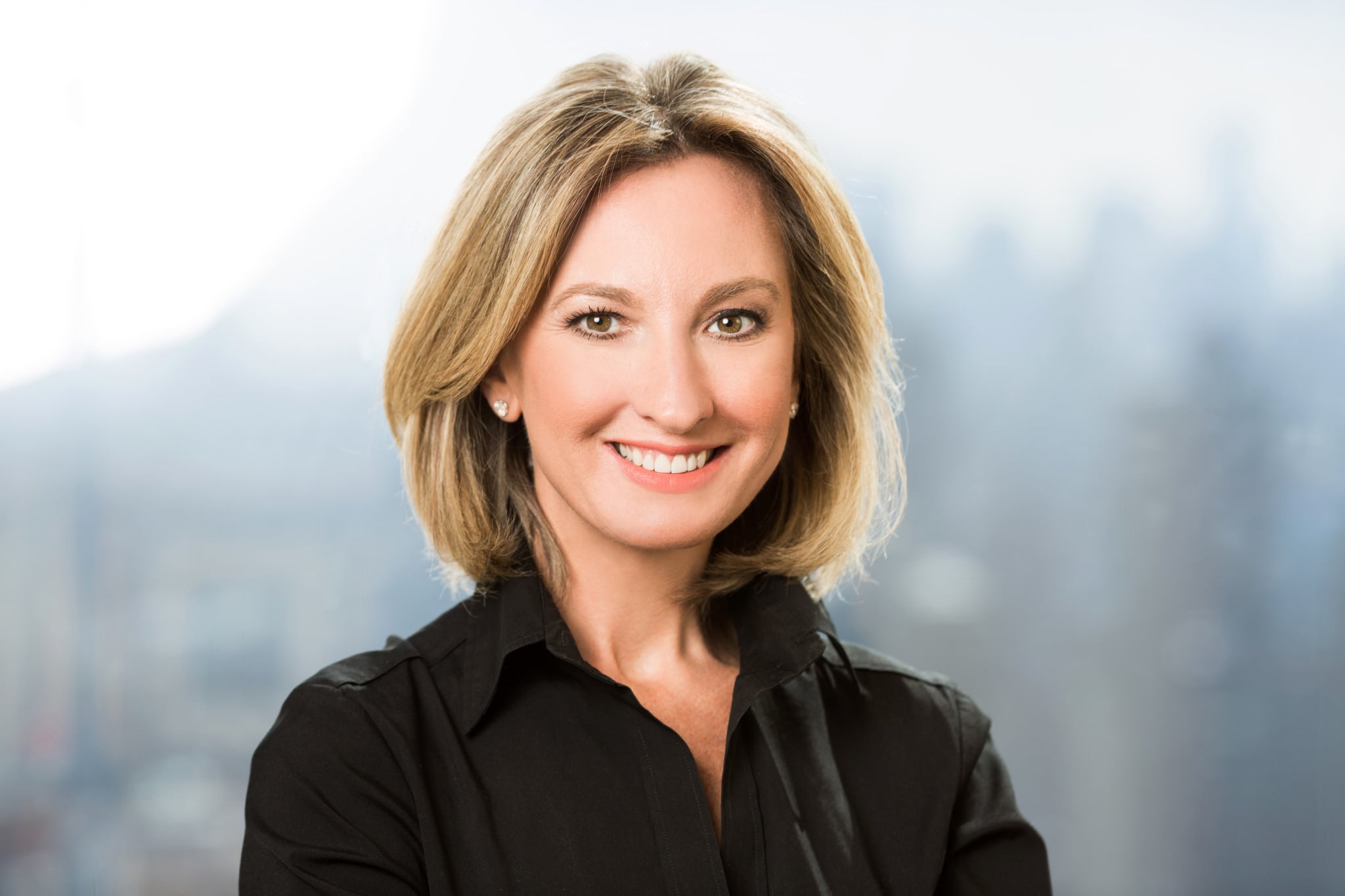 Tonia O'Connor
Univision Communications has promoted Tonia O'Connor to the newly created role of chief commercial officer and president of content distribution. As such, she'll retain previous responsibilities in content distribution while overseeing Univision NOW, the company's new online subscription video service. O'Connor joined UCI in 2008 as evp of distribution sales and marketing, and has played a key role in content windowing strategy for the company's SVOD and TV Everywhere models. Before joining UCI, she spent 13 years at Gemstar TV Guide, working in numerous executive roles including evp of distribution. Her career started with positions in sales and marketing within the industry. "Organizing" is O'Connor's trick to unwinding. "Knowing there is order in my life makes me very at ease," said the exec.
Chris Viscardi
Nickelodeon has appointed Chris Viscardi to svp, content development for Nickelodeon franchise properties. In this newly created role, Viscardi will oversee creative strategy for the network's key franchises including "Teenage Mutant Ninja Turtles," "SpongeBob SquarePants" and "Dora the Explorer." He'll also work closely with other Viacom divisions such as Paramount Pictures to explore partnership opportunities with Nick. This cable exec began his career at the network where he and Will McRobb created the award-winning series "The Adventures of Pete & Pete." Viscardi also launched the groundbreaking animation series "Kablam!" Now he's working to develop the original TV movie "Hey Arnold!" with the series' original creator Craig Bartlett as writer and executive producer. Given cable's high-speed environment, it's somewhat shocking that Chris has never had a cup of coffee. He also loves John Irving novels, having read every one including "the really really really bad ones," he says.
Hilary Smith
Hilary Smith has been named svp, corporate communications for NBCUniversal. Starting Jan 1, Smith will guide NBCUniversal's media relations strategy and serve as the principal spokesperson for the company. She'll spearhead internal communications across the company, oversee the corporate creative agency and handle communications for corporate functions. Most recently, Smith served as svp of communications for USA Network where she served as lead spokesperson, managed talent relations and oversaw press launches of several series. Before her time at USA, she oversaw communications for NBCUniversal's Entertainment & Digital Networks and Integrated Media group. Her communications experience with NBC traces back even further to her years as vp of media relations for the corporate communications department as well as her role as senior manager of public relations for "Dateline NBC." Even earlier in her career, Smith served as a press manager for CBS News and a manager of public relations at Citibank Securities Inc. A busy native Manhattanite, this cable exec likes to blow off steam playing tennis and attending Soul Cycle classes.
Keith Kazerman
Discovery Communications has tapped Keith Kazerman as head of advertising sales product strategy and development. In this role, Kazerman will be responsible for developing and executing strategy for data and advanced advertising products across all US platforms. Additionally, he'll oversee Discovery Engage, a new group within advertising sales that will deliver innovative data products to clients. Kazerman comes to Discovery from DIRECTV where he served as svp, national advertising sales. Prior to that, he worked in several leadership roles with Marathon Ventures and The Hallmark Channel. Kazerman began his career in media planning positions at both TN Media and Bates North America. In his spare time, Keith likes to play golf, although he "still struggles to break 100 and definitely won't be on tour anytime soon."
Clark Bunting
AeroCinema—the new aviation SVOD set to launch in March 2016— has appointed Clark Bunting as exec chair of the board. Most recently, Bunting served as president and CEO of the National Parks Conservation Association. Prior to that, Bunting worked at Discovery Communications for 27 years serving in various roles including president and GM of Discovery Channel. Considering his reign at Discovery and the NPCA, it's no surprise that Clark likes the outdoors. He enjoys hiking and fly fishing although admits he's "really bad, but loves doing it."
Eric Shih
Eric Shih has been promoted to vp, business strategy and development at MSG Networks. In this newly created role, Shih will help lead the charge in creating business plans and strategies, identifying new technologies and revenue sources and growing the overall business. He'll also oversee research and media insights for digital and linear platforms, as well as incorporate research and data analytics into the decision-making process across all business units. In his previous role, Shih acted as director of business development and, prior to that, as manager of business development. Shih originally came to MSG from Mars & Company where he worked as a management consultant. A lover of food and travel, this native New Yorker loves to unwind with reality television. If he could, Eric would "love to compete on 'The Amazing Race.'"
Don Reilley
Machinima announced that Don Reilley will hop aboard as vp, head of national brand partnerships. Reilley will oversee and direct activities, transactions and staff for the company's domestic sales operation. He brings over 15 years of industry experience, having held leadership positions with companies like Microsoft, Amazon, Electronic Arts and GameSpy. Most recently, Reilley served as evp, global ad sales and operations for Major League Gaming. Prior to that, he was senior manager of sales for Kindle and Mobile at Amazon, director of Xbox Live Advertising at Microsoft, senior sales manager at Electronic Arts and, finally, senior sales manager for GameSpy. Outside of the office, Reilley's favorite hobby is golf. "I was taught by my grandfather, who loved to play. It gave me an opportunity to spend quality time with him, enjoying something that was important to him."
Peter Kalan
Peter Kalan, CEO of CSG International, has announced his retirement from the company. He's served in the role since 2007. Prior to that, Kalan worked in a variety of roles including CFO and corporate development. Speaking about his retirement, Kalan said, "I am honored to have worked with such a committed and dedicated group of employees. I'm very proud of the work that we have done to enable our clients to compete in an extremely challenging and dynamic environment. I am leaving the company in good hands." The company has tapped Bret Griess as his successor. As for Kalan, he plans to be active in the Denver community, most specifically with Habitat for Humanity. He also intends to fully enjoy the outdoors and mountains of Breckenridge, Colorado.
Ben Fast
Indigenous Media has tapped Ben Fast as evp, development. Previously, Fast served as director of scripted television at The Weinstein Company where he worked on numerous films and miniseries and packaged shows with Gran Via and The Firm. Prior to that, Fast produced digital series and wrote for "Leverage" on TNT. Back in the day, Fast delivered a graduation speech at Princeton following Bill Clinton. While at Princeton, he was also in an improv group called "Quipfire" which features alums like Ellie Kemper ("Unbreakable Kimmy Schmidt") and Tommy Dewey ("Casual").
Maira Nevarez
Maira Nevarez has been appointed to the role of evp, finance and operations at Indigenous Media. Formerly, Nevarez worked at E! and Esquire as vp of finance. She served as director, finance business licensing support at Paramount Pictures and vp of finance at Univision and TeleFutural Television Group prior to her experience at NBCUniversal. Born and Raised in Los Angeles, Nevarez is a first generation immigrant—her family is originally from Mexico. Her hobbies include travel, bike riding along the beach and reading biographies.