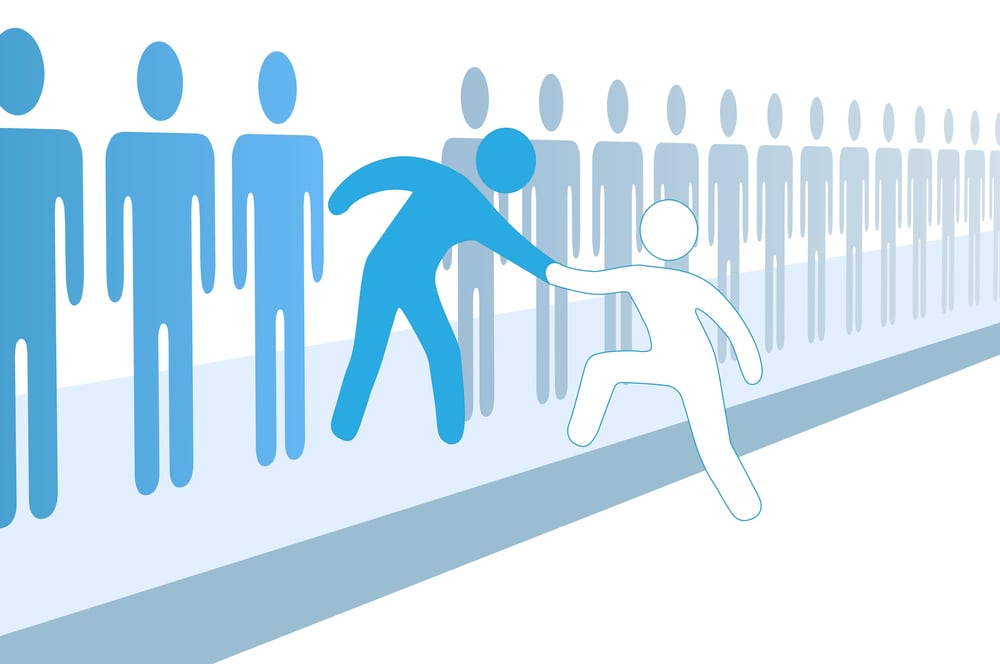 Robert I. Brace
Robert I. Brace was upped to CFO of INSP. His last post at the network was evp. Brace joined the company as corporate controller in 2004. Prior to that he was consolidations manager for Invista, B.V., where he managed global consolidations of its financial information in four currencies totaling assets of $2 billion and revenues of $2.6 billion. Another position on his resume: a manager with accounting firm BDO Siedman, LLC. Robert tells us he is not only a dog show enthusiast—he's a dog whisperer. "I just finished a dog training class with my male Doberman last Wednesday. We start another class early January," he says. He's a member of the Charlotte Dog Training Club and earned an AKC Obedience title in the ring as handler with his female Doberman about two years ago.
Mark Sacher
El Rey Network has tapped Mark Sacher as vp, research. He joined NBCU in 2010 as vp, research for Sprout Network and developed the research department there with an emphasis on analyzing metrics across all distribution platforms. Prior to that, he was vp, research at CNN. Mark tells us he enjoys spending time with family, outdoor activities and travel. You might find him skiing, bicycling, hiking or coaching his kids' sports teams. Or if traveling, he might take off to the Caribbean or Florida.
Gary Levine
Showtime Networks has upped Gary Levine to president of programming. He'll still be responsible for developing scripted and unscripted originals, docs and specials across platforms. Added to his plate are oversight of casting and network program operations. He joined the company in 2001 as evp of original programming. Before that, he served as president of Internet entertainment company Icebox. He also worked as head of development at Warner Brothers Television, Witt-Thomas Productions and ABC dramas. He started out in theatre as a producer with New York's Roundabout Theatre, The Puerto Rican Traveling Theatre, and managing director of the Williamstown Theatre Festival for five years. In addition, we learned that Gary is a practicing lay cantor, and was actually featured in an episode of "Episodes" where the show's producers had him sing.
John Vilade
ONE World Sports has hired John Vilade as evp, advertising sales. He has two decades of experience in media ad sales, distribution sales and business development. Vilade comes from CBS where he was vp, national digital ad sales for CBS Local Digital Media. Prior to that, he was evp, national ad sales for Inform (formerly NDN), a content deliver provider for mobile and desktop advertisers and publishers. He also served as Hulu's vp, national advertising sales, east & central regions, vp, national ad sales for Discovery Communications, and worked ten years at NBC in ad sales positions. John tells us that it used to be nearly impossible to pry him away from a karaoke machine. "I'm fully recovered though, now, and only sing in church," he says. A couple more fun facts: "I share the same birthday with former NY Cosmos legend and all-time-soccer great, Pele (October 23rd)… I am also the great-grandson of former standout West Bromwich Albion "footballer" Tommy Magee, who played for WBA in the 1920's and '30s."
Humberto Duran
Telemundo has hired award-winning news journalist Humberto Duran as vp of news operations and production management. He'll work with all the company's news properties and the digital news team in order to manage business, technical and creative issues around production and operation.
His last post was executive producer at CCTV America, and prior to that he was an executive producer at NTN24. Duran joined CNN en Español in 1998 and became executive producer and programming manager there. He has received three Peabody Awards (2005, 2009, 2011) and two Alfred I. Dupont Awards (2000, 2005). Humberto says he really likes working with cars and once rebuilt a 1978 Fiat Spider. He enjoys playing tennis and cooking—and is proud of his ceviche.
Narendra Reddy, Karen Juve, Lynneise Joseph
The Africa Channel (TAC) has promoted three executives: Narendra Reddy is now evp, content & global operations, up from svp, programming & production. Karen Juve is vp, programming & acquisitions, promoted from the director role. And Lynneise Joseph to is now director of Current Programming, up from manager, programming.
Reddy has more than 15 years' experience in the global media industry. He has led the production of multi-platform content for web, television and film, as well as marketing and programming acquisitions TV and cable companies and business development in the domestic and international media space. He joined TAC in 2014, prior to which he served as gm for DreamWorks Animation India. He also worked as vp, programming & development – kids & family at NBCU.
Juve is charged with program and promotion functions for TAC. She joined the network in 2012. She served as supervising producer at Weller Grossman prior to that, with series like "BBQ with Bobby Flay," HGTV's annual special, "The Making of Rose Parade" and the Scripps Network's "It's a Miracle" under her belt.
Joseph will assist with development and production of current and original programming as well as scheduling and acquisition. She came to the company in 2011 and assisted with the net's rebranding to "Travel. Lifestyle. Culture." Previous credits include co-producer on "First," one of the most viewed web series on Issa Rae's YouTube Channel; "Killing Lazarus," an independent feature from Desmond Faison; and "Blood at the Roots," a four-part race documentary executive produced by ethnologist Carlos Moore. She's also worked on productions for NBC, MTV and BET. Lynneise tells us that she's studied jazz piano, has five sisters (and no brothers), was born in Trinidad and Tobago, and has a birthday coming up on 11/18. "Gifts can be sent to The Africa Channel ;)"
Suzan Jorgensen
In other TAC news, nine-time Emmy winner Suzan Jorgensen has been hired as director, promotions & scheduling. Most recently, she was an event producer on the Key Art Awards hosted by The Hollywood Reporter and has produced many shows for Discovery Channel, Fox Reality and served as executive producer for The LA Area Emmy Awards. She's worked with many LA TV stations and production companies and has co-produced concert specials and premiere shows for a slew of media companies. A native Californian, Suzan is a painter of oil and acrylics. She also loves to swim and really enjoys screwball comedies.