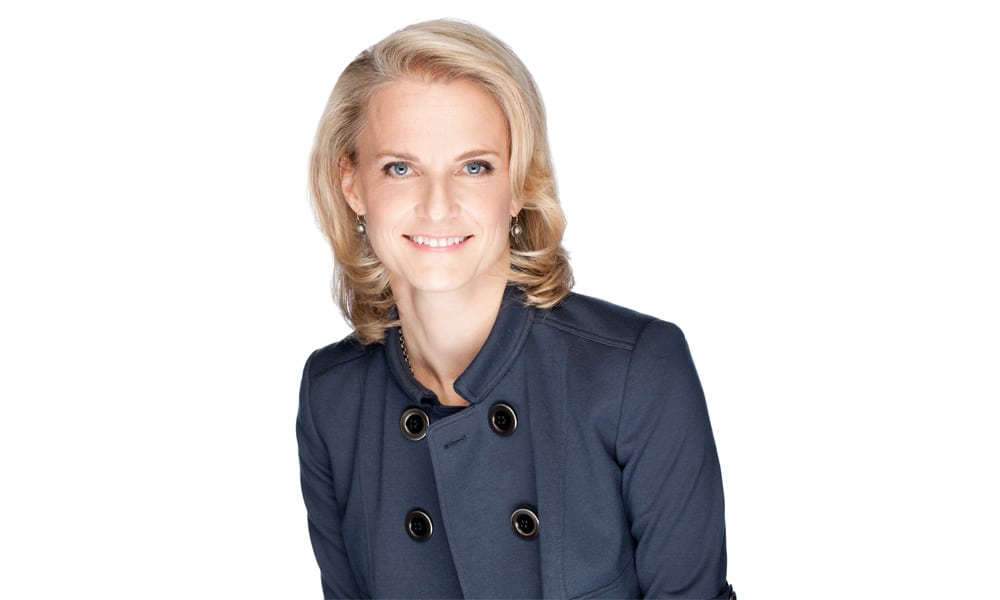 Lynn Charytan
Comcast has promoted Lynn Charytan to evp and general counsel of Comcast Cable, up from the role of SVP of legal regulatory affairs and senior deputy general counsel for Comcast Corp. She'll now handle all legal affairs for Comcast Cable as well as its technology, products and services that it delivers to consumers and businesses. She'll still handle regulatory compliance regarding the transaction requirements of NBCUniversal. Charytan joined Comcast in 2010 after a 17-year stint as chair of communications, privacy and Internet law practice group at the Washington, DC-based firm WilmerHale. Before that, she worked for two years as in-house counsel to The Washington Post and clerked for Judge Stanley Sporkin on the U.S. District Court for the District of Columbia.
Robert Eatroff
In other Comcast news, Robert Eatroff will join the company in January 2016 as evp, global corporate development and strategy. He will be coming from Morgan Stanley in New York, where he was managing director and head of mergers & acquisitions for the Americas. Eatroff is succeeding Alexander Evans, who is joining former Comcast CFO Michael Angelekis at his new strategic investment company in partnership with Comcast. Also, Bob Pick, svp of corporate development, is retiring at the end of the year to consult for the company. Eatroff's tenure at Morgan Stanley spanned more than two decades and entailed serving as lead advisor for major, high-profile M&A transactions.
Francis Buono
Lastly, Francis Buono was hired as Comcast's svp of legal regulatory affairs and senior deputy general counsel. In this capacity he'll lead the legal regulatory group, dispense corporate-wide legal advice and oversee legal regulatory advocacy, including litigation, appeals and federal and state proceedings. He comes from the firm Willkie Farr & Gallagher LLP, where he was partner and chair of the communications, media & privacy department, as well as chair of the data privacy & security practice group. He spent more than 25 years there representing cable ops, Internet service providers, video programmers and other key industry groups. He's also spent a quarter of a century as a husband to his wife Miriam. He has six children ages 6 to 18 (4 boys, 2 girls), is a passionate coach of youth basketball and baseball, and loves the Nets, the Jets and the Knicks.
Jessica Driscoll
Discovery Channel has tapped Jessica Driscoll as vp of communications. She's charged with implementing PR strategies for Discovery's documentaries and specials. Driscoll has years of documentary film experience after working in HBO's media relations department, most recently as director of media relations. Before working at HBO, she spent 3.5 years in the film and TV publicity departments at mPRm. Jessica tells us that until the age of 14, she was a competitive ice skater. She spent a summer on Lake Placid at the Olympic training complex. She also tells us about a curious experience she once had with a psychic: "While on a media tour with a medium featured in a documentary, the filmmaking team wanted me to get a reading. Reluctantly, I agreed, and the medium told me that she saw 3 healthy boys around me. Two years later, I had 3 sons under 2."
Susie Kricena
Viacom Media Networks has appointed Susie Kricena as svp, program acquisitions. She moves from her current role as svp, program acquisitions for Comedy Central. Her new position is also new for the company and entails managing the program acquisition process for all Viacom's networks. Kricena joined Comedy Central in January 1999 as assistant manager of scheduling and worked her way up to the svp, program acquisitions role. She also worked at HBO for 4 years in the programming promotion department for HBO and Cinemax. Susie shared with us that in her down time she likes a relaxing yoga class, a nice glass of wine and good episode of "Scandal."
Cameron Blanchard
Condé Nast has appointed Cameron Blanchard as evp of corporate communications, effective December 7th. She replaces Patricia Röckenwagner who has moved on to a communications role at AV Partners, the investment arm of Condé Nast's parent company. Her last role was svp of corporate communications at NBCU. There she worked for more than 20 years, serving in roles such as head of communications for NBCUniversal's entertainment & digital networks and integrated media division, as well as oversight of all communications strategies and outreach for Bravo Media and Oxygen Media. Other previous positions include two years at NBC as vp, NBC entertainment east coast communications and senior director for the NBC Sports & Olympics division. She started her career in marketing communications for the NBA.