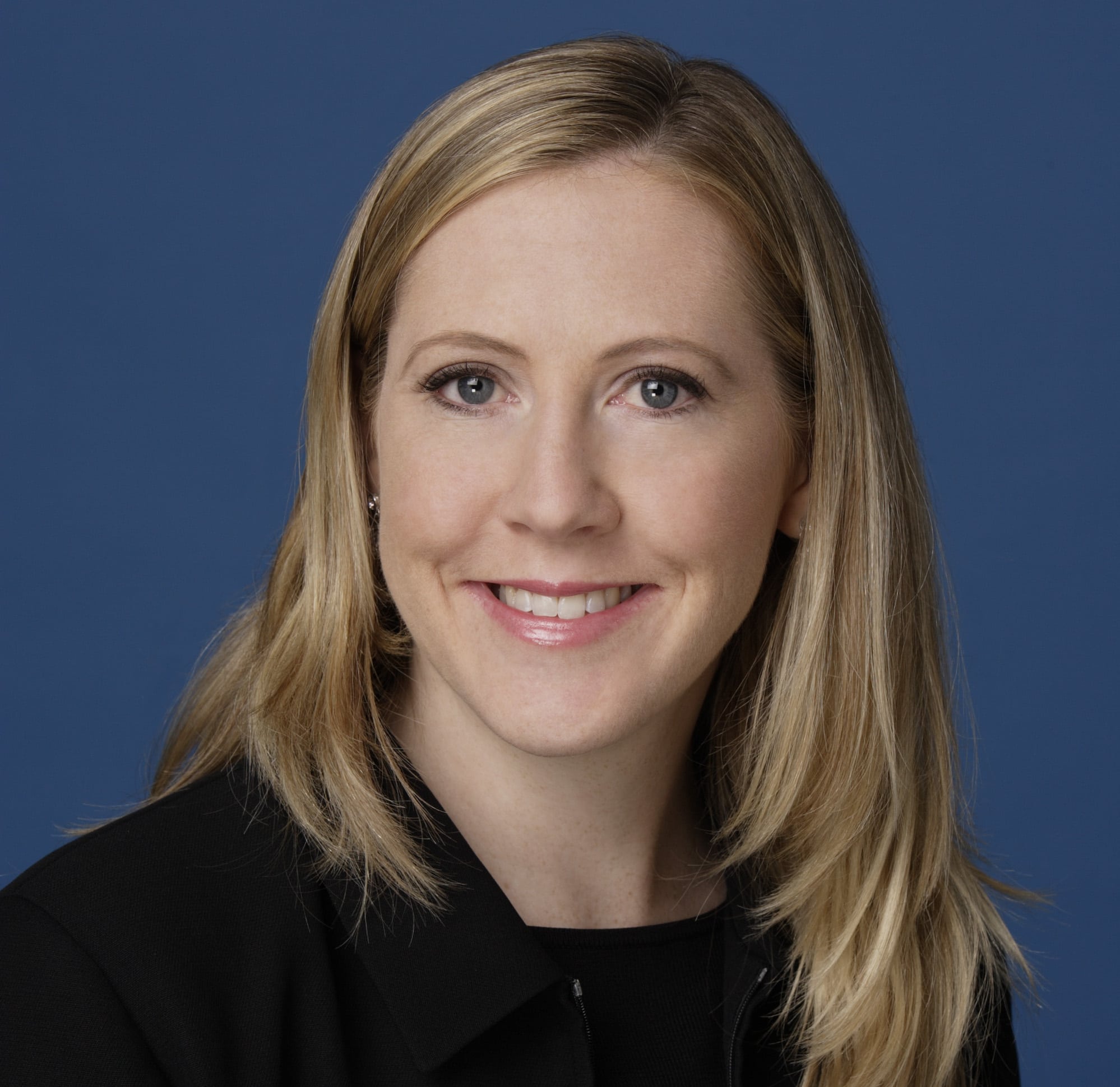 Brenda Lowry
Crown Media Family Networks has named Brenda Lowry as vp of network program publicity. She'll develop global campaign strategies across both Hallmark Channel and Hallmark Movies & Mysteries, and lead publicity campaigns for programming launches. She comes from NBCUniversal, where she was director of communications for Syfy Channel. Other roles include communications posts at TV Guide Television Group, ABC Family and Rhino Entertainment. Brenda says she uses yoga to recharge. "As often as possible, I practice yoga and meditation to recharge my batteries. I enjoy the outdoors and hiking all over Los Angeles." Her favorite, secret spot? (Until now.) "Amir's Garden in Griffith Park, a shady memorial garden for hikers and equestrians. I've always wanted to work in television, and feel very blessed to have had a career that has allowed me to meet so many interesting people."
Laraine Mancini
Laraine (Rainey) Mancini has been appointed svp, finance – head of investor relations for Univision Communications. She comes from Time Warner Cable, where she held the post of vp, corporate strategy & business development and vice president, investor relations. Prior to that, she was an equity research analyst for the media industry for close to a decade. Roles in that capacity included vp and lead equity research analyst for the broadcast sector at Merrill Lynch and equity research associate at Lehman Brothers and Donaldson, Lufkin & Jenrette. Rainey tells us that she and her husband love to travel and enjoy excellent food—that is definitely not cooked by her—and great wine. "I enjoy spending time with our "boys," which in our house means two giant, cuddly Leonberger dogs," she says. Outside of work, Rainey serves on the board and finance committee of the Nyack Center in Nyack, NY. The non-profit is housed in a renovated historic church and supports children, youth and families through educational and recreational programs. "The Center provides a welcoming gathering space for vital before-and-after school programs, cultural celebrations, and community events. I feel honored to be able to leverage my professional skills to give back to my community," she says.
Jeffrey D. Schneider
Jeffrey Schneider has been hired as evp, business and legal affairs for National Geographic Channels and National Geographic Channels International. He'll head up the business and legal affairs group, which is responsible for negotiating programming, development, acquisition and production deals for both the U.S. and international networks. He arrives at the company from Shine America where he was evp, business affairs and general counsel. Other previous roles include evp, business affairs for NBCUniversal's entertainment and digital networks divisions and business affairs positions at A+E Television Networks, Fox Television Studios and MTV Networks. Jeff tells us how he got into TV: "I think I caught the entertainment bug when I was 5 years old and my mom took me to a taping of Bozo the Clown at WGN in Chicago. As we walked into the studio I remember being more interested in what the people behind the scenes were doing and how the show was being produced than I was in the clowns or the actual stories."
Lee Flaster
Telemundo has tapped Lee Flaster as svp, business operations and growth strategy. He's charged with oversight of business planning and strategies for increasing the network's commercial appeal, supporting NBC Universo and digital platforms and maximizing revenue across the company's Hispanic Group portfolio. His last post was svp, planning, strategy and business operations for NBCUniversal Hispanic Group. He came to NBCU in 1999 and swiftly moved up to the position director of sales operations & digitization for NBC TV Network. He began his career as a management consultant with A.T. Kearney. Lee says he loves to travel the globe. He's been to Greece, China and Turkey, and he's studied in Spain and lived in London. Lee goes back to Europe often—so much so that he's a co-owner of a bar/café in Le Marais, Paris. He also has a passion for rescuing dogs. He has three of his own, in fact: Frijolito (a chihuahua) and two 90-pound pit bulls, Duke and Dino. They even have their own Instagram account (@pitsandchis), if you care to follow.
Terry Maloney
The Society of Cable Telecommunications Engineers (SCTE) named Terry Maloney vp, marketing and business development. He's responsible for enhancing the organization's visibility and success in the market and increasing the visibility of the Energy 2020 and Corporate Alliance Partner programs, SCTE Cable-Tec Expo and other educational initiatives. Previously, he marketed Fortune 1,000 companies for Entertainment Promotions, and to small-business marketing with energy retailer Direct Energy, LLC. He also created marketing strategies for cable operators as a vp with D4 Creative Group. He started in ad sales as an executive at TCI and then served as national new market strategy development manager with AT&T Broadband, followed by senior director of marketing and sales for Comcast's Eastern Division. Terry on where his love of marketing stems from: "Growing up, being the fifth of eight kids probably had something to do with me being attracted to marketing…I was always vying for attention!" Music is another passion. "An avid live music fan and struggling bass player, I'd be surprised if anyone had traveled as far and wide as I have to damage their hearing." Terry enjoys making furniture in his own woodwork shop, experimental cooking with his wife Maggie for friends, and enjoying time with their daughters.
ABC Family Execs
ABC Family announced a slew of appointments this week. Simran S. Sethi was named svp, original programming and development; Jennifer Gerstenblatt was upped to vp, current programming; George Chen has joined the company as vp, strategy and business development; and Karissa Zigarovich was named director, consumer insights.
Sethi will oversee the scripted series development team the department's day-to-day operations. Her last position was svp of comedy development at NBC, and prior to that, she served as vp of development at Adam Sandler's company Happy Madison. She also worked as director of development at Sony Pictures Television, specifically for Sony's Crackle.com.
As vp of current programming, Gerstenblatt will lead the team's creative direction on current programming projects and digital series. She started at ABC Family in 2006 as a programming assistant and swiftly rose through the ranks, with her most recent post being executive director of programming. Pre-ABC Family, she worked in programming and development for Sony Pictures Television and was an associate producer at E! Entertainment.
Chen's vp, strategy and business development position entails oversight of new strategic business initiatives and managing the expansion of ancillary revenue for digital partnerships. He previously served as director, business development at the Disney|ABC Television Group and also worked at ABC Studios in third-party licensing product development and marketing for ABC shows.
Lastly, Zigarovich joins the company in a newly created position, director of consumer insights. In this capacity she'll be an authority on the network's demo, which it terms "Becomers." She'll work on developing insights about the audience and identifying cultural trends and research projects. She was director, marketing and programming insights at MTV prior to this, and she also worked in the research department at Optimedia, a part of Publicis Groupe. Karissa tells us that she believes it's important to live a life of adventure. "Some of my most favorite trips from the past few years include Thailand, Barcelona, St Marten, Singapore and the beaches of Southern France," she says. "However, this summer I went on the biggest adventure of all, traveling by car across the country from NYC to Los Angeles with my dog and fiancé, while moving for my new job at ABC Family. We made the trek in one week and fell in love with some never-before-visited American cities, including Omaha, NE, and Aspen, CO. It certainly won't be the last cross-country trek we go on!"