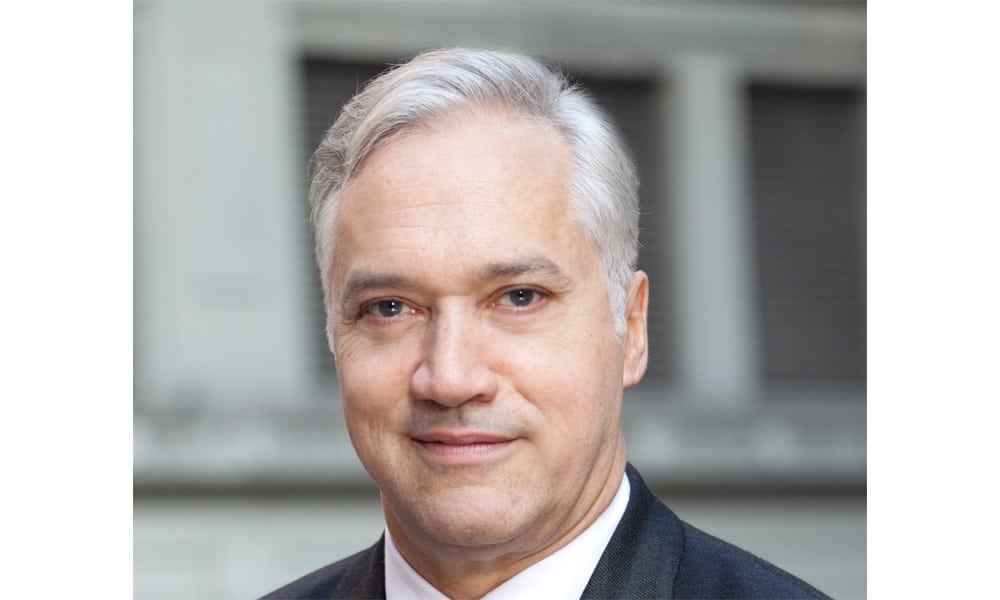 Herb Scannell and Ann Sarnoff
Herb Scannell is stepping down as president of BBC Worldwide North America and will be replaced by the company's current COO, Ann Sarnoff. Scannell remain at the company through the summer in order to facilitate the transition but will turn over operations to Sarnoff on August 1. "After five years, and with a strong leadership team in place, it feels like the right time for me to return to the entrepreneurial path I was on in digital media before I joined BBC Worldwide," said Scannell in a release. Having joined the company in June 2010, Scannell has led a 50% increase in revenues, consecutive ratings growth, the launch of new originals and led the joint venture between BBC Worldwide and AMC Networks that led to AMCN's 49.9% stake in BBCA. Prior to landing at BBC Worldwide, Scannell launched Next New Networks, which identified next generation media creators and online original shows. It was sold to Google/YouTube in 2011. He spent much of his career to Viacom, in roles such as vice chairman of MTV Networks and president of Nickelodeon Networks.
Sarnoff joined the company in 2010 as COO, prior to which she held senior executive roles in the industry, including president of Dow Jones Ventures and evp of Nickelodeon consumer products and business development. Ann tells us she's working on getting her golf handicap "down to something with a one in front of it." She also comes from a large Polish Catholic family and has 32 first cousins.
Mitch Petrie
Sportsman Channel has appointed Mitch Petrie vp of programming. He comes from Muddy Boot Productions, LLC, a TV production company he founded. Before that, he was president of Minnesota-based Ron Schara Productions and also served at executive producer on all Ron Schara TV productions, including "Minnesota Bound," "Due North Outdoors" and "Pheasants Forever Television." Mitch tells us he lived in France—Lyon and Paris—for nearly four years working in the software industry and as a result he's fluent in French. Most of his free time is spent hunting or fishing—turkey hunting and muskie fishing are his favorites—or planning his next outdoor adventure.
Matthew Lieberman
Pricewaterhouse Coopers has upped Matthew Lieberman to entertainment, media, communications and technology marketing leader. He's responsible for oversight of marketing and leading industry research about the intersection of entertainment and media content, marketing, technology and any disruption relating to those sectors. He still lead PwC's consumer research program, the Consumer Intelligence Series, and edit the company's Global Entertainment and Media Outlook. His last position at the company was marketing leader of PwC's entertainment, media and dommunications divisions. Matthew tells us that he calls Los Angeles home during the week, with his two rescue dogs, Doogie and Casey. And on the weekends, Palm Springs is home. He's a supporter of multiple nonprofits, and volunteers regularly at NKLA, a dog rescue in Los Angeles. In fact, he's received commendation from the L.A. Human Relations Commission and former President Clinton for his work in community service. Matthew also flips and develops residential properties in LA.
Joseph Epstein and Joerg Bachmaier
Fandom and gamer multichannel network Machinima has hired two new executives to fill its senior leadership ranks. Joseph Epstein was named svp, marketing and Joerg Bachmaier was appointed svp, content strategy and co-productions. Epstein is responsible for continuing the company's rebranding efforts and provide strategic direction for the marketing team. Epstein has held top positions at 20th Century Fox, Sony Pictures, Digital Broadcast Group (which was acquired by Alloy Digital and is now Defy Media), and Razorfish. His last post was principal of Landmine Spring Advisory Services LLC, where he was a consultant specializing in digital strategy, content marketing, campaign development and sales strategy. At 20th Century Fox he was svp, digital marketing strategy, and he handled digital marketing at Sony Pictures Entertainment for many years. At Digital Broadcasting Group he was CMO, and at Razorfish he held the position of senior strategist and client partner. Joe tells us he has a two-year-old daughter, which translates to a whole lot of coloring happening in the Epstein household. You'd also find evidence of a healthy obsession with cars, trucks and airplanes. In fact, Joe and his little tyke frequent Santa Monica Airport together. When not chasing after his daughter, Epstein is surfing or collecting vinyl records.
Bachmaier last spent four years at BBC Worldwide in London and Los Angeles as evp, international production. Before that, he was svp/gm for Endemol Group. We learned that Joerg enjoys spending time with his family, playing both tennis and, of course, Minecraft with his son and daughter. He loves to travel abroad, take road trips and hike in U.S. National Parks. A passion for nature and people inspired him to shoot a reality TV show in the Brazilian Amazon in order to raise awareness of environmental and human rights issues in the rainforest. Early on, he did internships at both the United Nations War Crimes Tribunal in The Hague and United Nations in Geneva.
Angela Megrey
Crown Media Family Networks has hired Angela Megrey as vp, social media. The role entails leading the social marketing team and working alongside ad sales, digital and marketing to creative social media campaigns. Prior to joining the company, she was vp of social media and digital marketing at Blaze PR and also senior account director at The Marketing Arm. She started as an executive assistant at William Morris agency. Angela says she loves to cook and is pretty good at it. "I learned how to make homemade pasta and sauce from my Italian Grandma at 10 years old, which is a right of passage in my family," she says. Another passion is travel, most recently to Venice, Florence and Rome in Italy. A personal fact about Hallmark Channel: Angela loves the network's Christmas programming. "My mom and I watch all of the Countdown to Christmas original movies together each year (her in Ohio, me in LA) as part of our Christmas season tradition, counting down to when we will see each other during the holidays."
Stacie Kronthal
Discovery Education has tapped Stacie Kronthal as vp of account partnerships and implementation. In this role she'll co-lead the division's corporate education partnership team and facilitate free programs in under-funded areas for educators, students and families in the U.S. She comes from charitable giving platform Network for Good, where she was svp of corporate partnerships. She also worked as senior manager of strategic account services and interactive marketing at America Online. Stacie was born and raised in Baltimore, MD, which she refers to as "Charm City." "It's a place near and dear to my heart especially in the aftermath of riots, etc." she says. She's also an athlete. "I have swam across the Chesapeake Bay as part of the Great Chesapeake Bay Swim, a 4.4 mile swim across the channel," she tells us. And, she helped to start the first women's lacrosse team at Duke University.
Paul Reaney
ITV Studios America has promoted Paul Reaney to svp of development. In addition to focusing on growing the company's West Coast development slate, he'll work on development strategy and manage the West Coast team. He joined ITV Studios America as vp of development in 2011, prior to which he was vice president of development at FremantleMedia. Fun facts about Paul: He's a certified BodyPump instructor and jump rope teacher. He's active in the Big Brothers Big Sisters of Los Angeles, and award-winning journalist, the royal correspondent for the show "The Insider" and he's shot TV pilots in seven countries.